30 March 2019 - Youngster Goga Bitadze has stunned the basketball part of the region by winning the awards of the Regular Season MVP, Top Prospect and a spot in the Ideal Starting Five. He has summed up his impressions in an interview for the official ABA League website.
Congratulations on the prestigious 2018/19 Regular Season MVP and Top Prospect awards of the ABA League, as well as your earned spot in the Ideal Starting Five. Did you expect this to be possible before the beginning of the season?
"I worked hard during the summer, but frankly I did not expect to win these awards. I just tried to do my best to play every game in the best possible way, to give 100% at every game and I am truly glad that my effort was recognized and that I won the awards."
This is your second season in the ABA League and even though you have demonstrated your vast potential already in the previous season, you have shocked the region with the way you were dominant. What is the secret of your unbelievable progress and your good games this season?
"I believe that it has everything to do with great effort. One needs to be focused on the game, to think about basketball every day, to stay positive and as I said – work hard. You need to give 100% of your capabilities in every practice. Of course, I have to stress that I have been working with great coaches and players that help me a lot."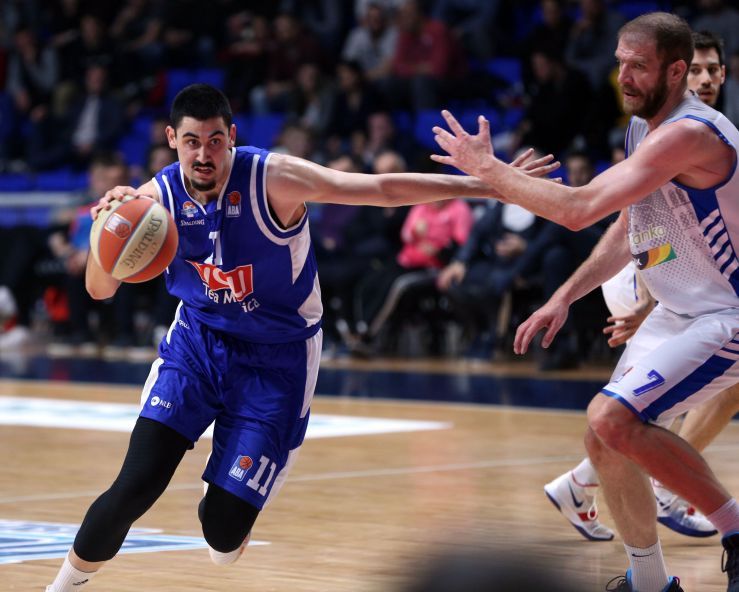 You started your ABA League story with Mega Bemax, which is well known for the quality of developing youngsters and this season you moved to Budućnost VOLI, ABA League champions, where only quality and success in every game is tolerated. How much did playing for each of those clubs help your development?
"Mega Bemax helped me to grow up as a player and person. They have helped me to show my quality, helped me play, and coaches and players have helped me vastly. At Budućnost VOLI I have received plenty of help as well, and it is a huge experience to play for such a club, where everyone expects victories in every game and against everyone. Also, it is a huge experience for me to play in the EuroLeague against quality players in Europe so I can say that both clubs have helped me a lot."
How did the teammates accept you at Budućnost VOLI and what is your cooperation with Jasmin Repeša like? How different is he from Dejan Milojević?
"The teammates have accepted me greatly. They are excellent guys and I have great relationships with everyone. I still haven't been cooperating with coach Repeša for a long time, but I have great respect towards him and respect what he does. I have grown up alongside Dejan Milojević and I cannot describe how thankful I am to him. I believe that I have learnt 90% of my game from him. No words can describe my thankfulness."
What do you expect from the remainder of the season with Budućnost VOLI?
"My expectations are great. I arrived at Budućnost VOLI intending to win the title again. I repeat this time after time, but this is actually my main goal and I am fully devoted to every game for the team to reach this goal."
Source: ABA League