17 February 2019 - The reconstruction of the indoor swimming pool "Nikša Bućin" in Kotor has reached its final phase. Minister of Sports and Youth Nikola Janović said that the Kotor pool is a symbol of Montenegrin water polo and swimming sports, and that it has huge importance for the Montenegrin sport, as well as for children and youth throughout the Bay of Kotor.
"I am one of those people who started their first career adventure in this very pool. That's why I know its significance and its potential. Part of the policies of the Government and the Ministry of Sports and Youth relate to the establishment of sports infrastructure in every city, in every place where it is possible to do so. By reconstructing this pool, water polo returns to Kotor," said Minister Janović.
He added that the sports facilities will be reconstructed or built throughout Montenegro and that the Ministry will continue with precise policies and measures from now on - that the sport comes to life in every Montenegrin quarter, in every settlement.
The director of the Public Works Directorate, Rešad Nuhodžić, said that the Government provided all the money needed for the next stages of the reconstruction of this pool and that the Public Works Directorate will ensure that the works will be completed within eight months, as foreseen by the planned period of development.
"As we promised during the conclusion of the contract on the start of the second phase of the reconstruction of the pool in Kotor, today Minister Janović and I visited the construction site and officially held the final meetings with both the contractor and supervision unit. Now it is time for us to finish the reconstruction in the deadlines agreed upon, which is until the end of this year, and make this pool operational," said the director of the Public Works Directorate.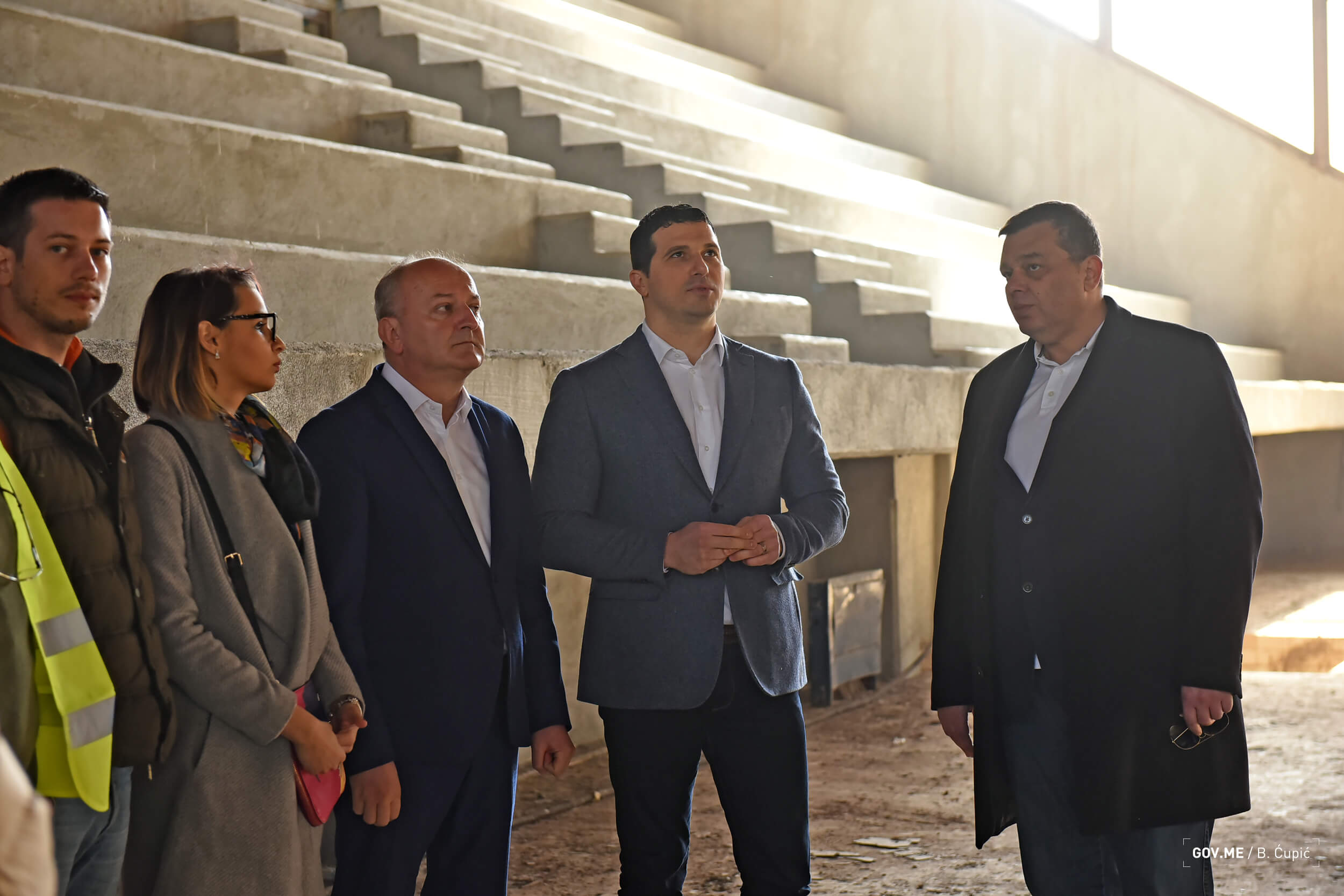 He added that it is particularly satisfying that this is an object that, in addition to water polo players, can be used by the citizens of Kotor, which is an additional motive for completing the works in time and in full.
"What I will particularly insist from the position of Director of the Public Works Directorate is that the works are completed within the agreed time and that their quality will be in accordance with the highest standards," said the Director of Public Works.