February 16, 2019 - He knows they're building mementos in his hometown, he embraces the fact he's the first NBA All-Star from his country and he appreciates the love.
In short, Nikola Vučević sounds elated to represent Montenegro in the 2019 NBA All-Star game.
"It's an amazing feeling to be the first player from Montenegro ever to do it," said Vučević. "I've had a lot of people from back home reach out to me, and text me to let me know how proud they are. Actually, the city I'm from put a billboard with my picture on [it]. Things like that make this even more special."
Amidst the train of events and engagements, Vučević was found sitting on a bench coaching international youth basketball players at the NBA's 'Basketball Without Borders' camp Friday in Charlotte.
Vučević, at times, could be seen rooted on sidelines next to Montenegro's own, 17-year-old Jovan Kljajic.
"It's funny, I saw [Kliajic] over the summer when he did the BWB in Europe, and now he's here," Vučević said. "He actually reached out to me a couple of days ago telling me he was going to be here. It's fun to see him, and I try to give him some advice when I see different stuff."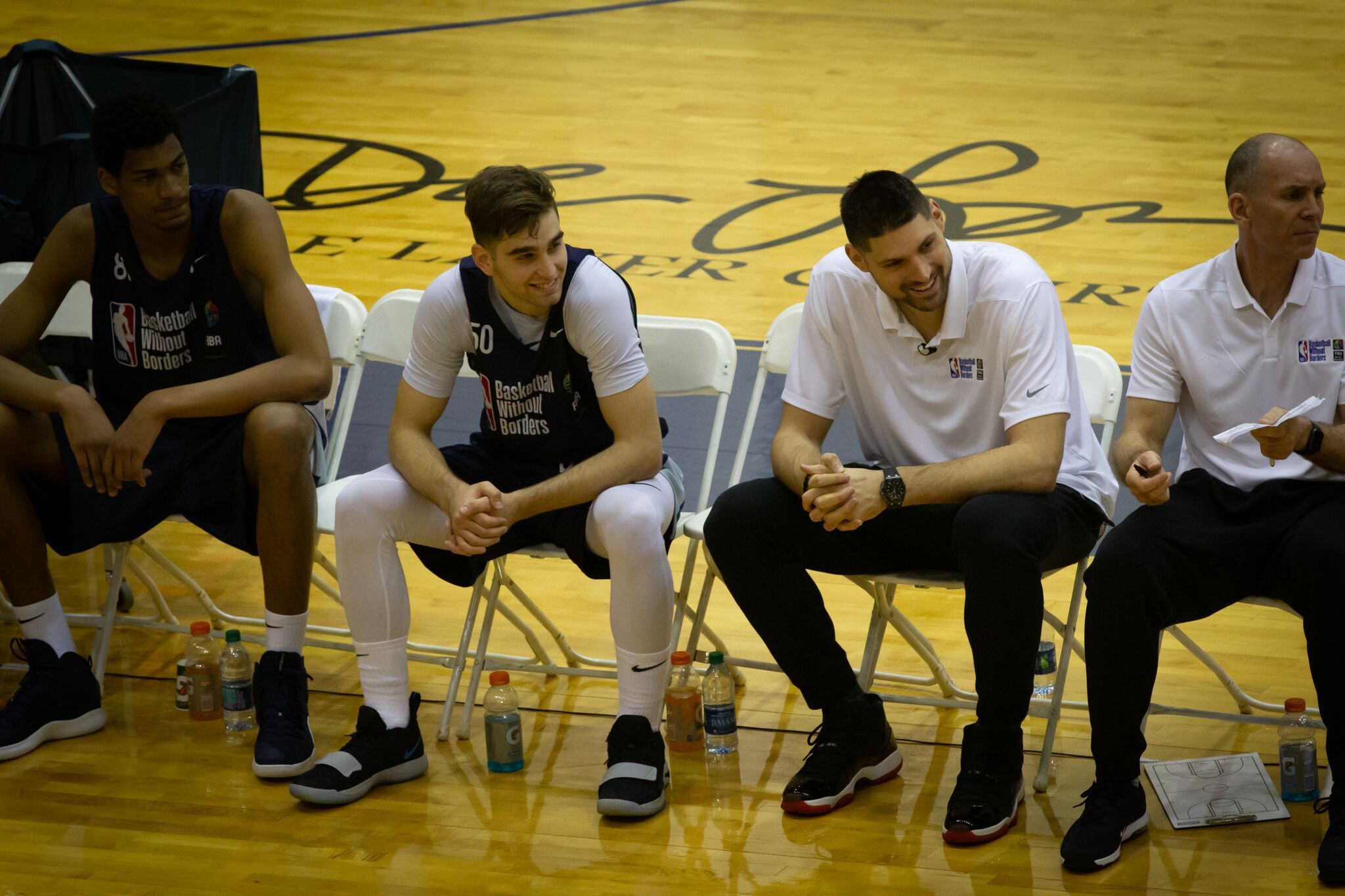 Kliajic is unavailable for comment until after camp.
For 'Vooch' as he is affectionately called here in the states, coaching international players at the camp is a way to give back to over 60 teens from more than 30 countries who are following in his path.
Vučević was joined by fellow 2019 NBA All-Star Nikola Jokić (Denver Nuggets; Serbia), 2018s No. 1 pick Deandre Ayton (Phoenix Suns; Bahamas), and Bogdan Bogdanović (Sacramento Kings; Serbia) to coach the top high school age talent from Africa, the Americas, Asia, and Europe.
This year marks a changing of the guard, in some respect, as international NBA icon and 14-time All-Star Dirk Nowitzki makes his final appearance in the game.
Most understand Nowitzki is a big reason why this generation of international players is reaching back to guide today's international youth.
Nowitzki seems content with the future of international players in the NBA under the charge Vučević and others.
"He does everything the right way, and I'm a big fan of his game," Nowitzki said.
The 40-year-old Nowitzki reflected on what it was like for him to return Würzburg, Germany, after his first All-Star selection, and compared it to what Vučević is probably feeling right now.
"It's awesome. Friends, family, and fans are excited about your success," Nowitzki said. "The people who have gone through the tough times - the good times - they're excited for you. The country is excited for you, and this should be a fun time for him.
After all the events that require his presence, Vučević will lace it up Saturday to compete in the Taco Bell Skills Challenge at 8 p.m. EST, and then he'll don a team Giannis jersey for the 67th NBA All-Star Game Sunday at 8 p.m. EST.
"I'm proud to represent my countrymen here," Vučević said. "It's a huge honor, and I'm going to do my best to represent them in the right way."
Text by Christopher Cadeau