January 1, 2019 - Old Year Regatta, held yesterday in Tivat Bay, once again presented Tivat and Boka Bay as an ideal sailing destination throughout the year and also on the New Year's holidays. The local sailor's initiative, apart from the enjoyment for sea-lovers and sailing, is also an exceptional marketing opportunity for tourism in this area. In anticipation of the video from yesterday's party at sea, we bring you a photo report taken from the regatta boat.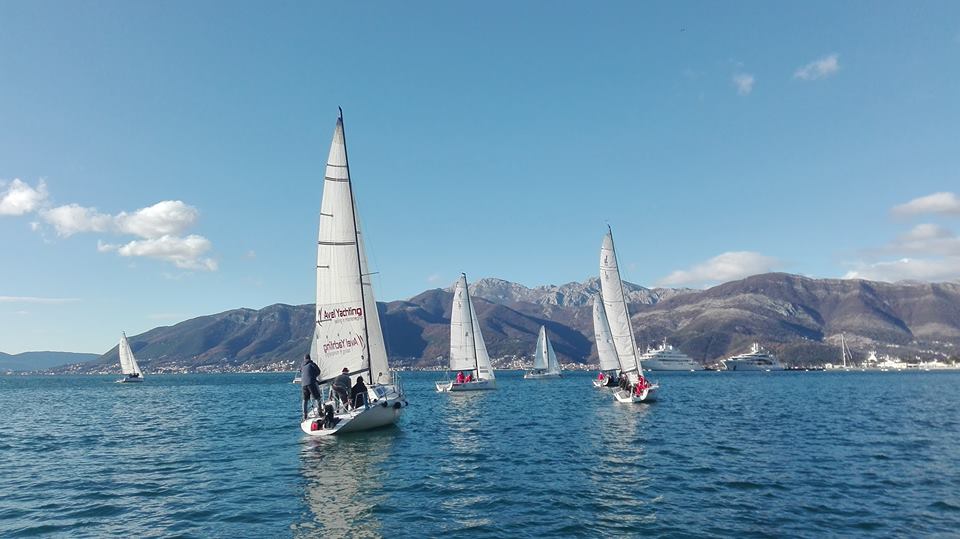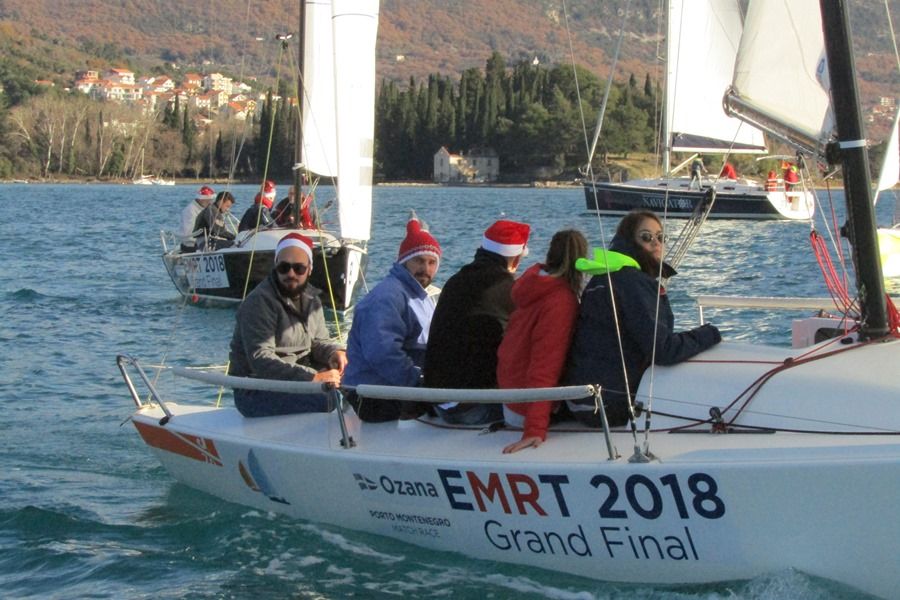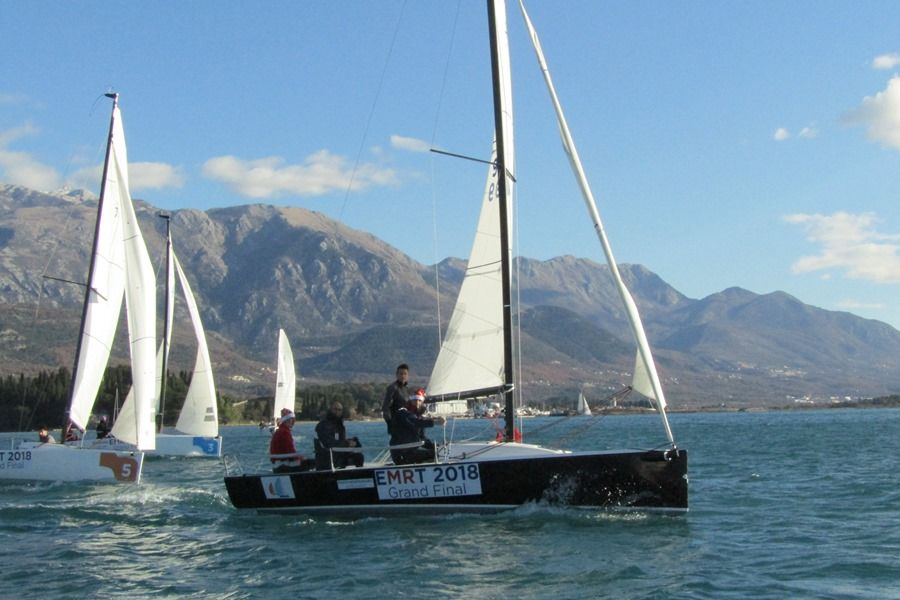 On the Old Year Regatta, in the J70 sports competitions class, seven of the most famous local sailors competed on YC Porto Montenegro sailing boats. With the north-eastern wind of up to 20 knots, Judge Aleksandar Filipovic gave four laps for this class, and the most successful in general placement was the team of young YC Delfin's hope, Ilija Marković.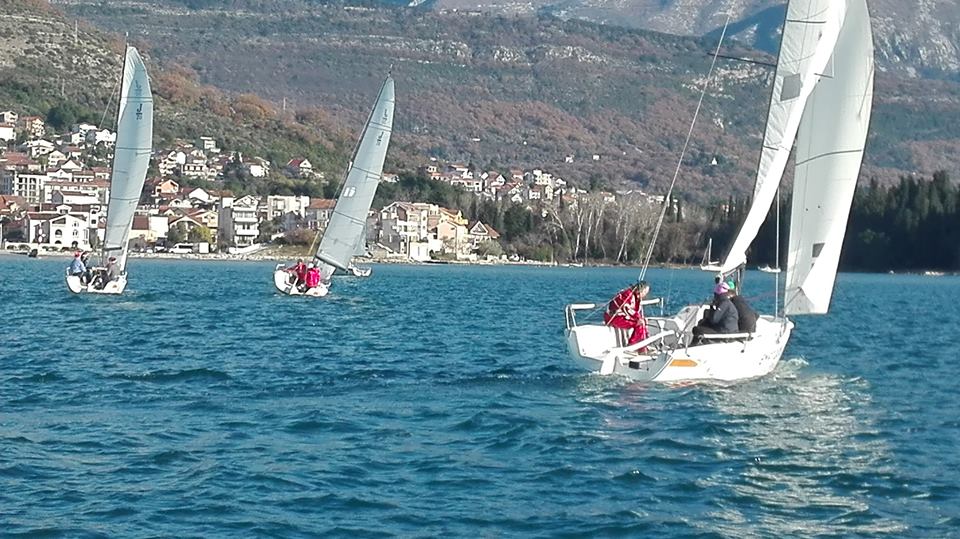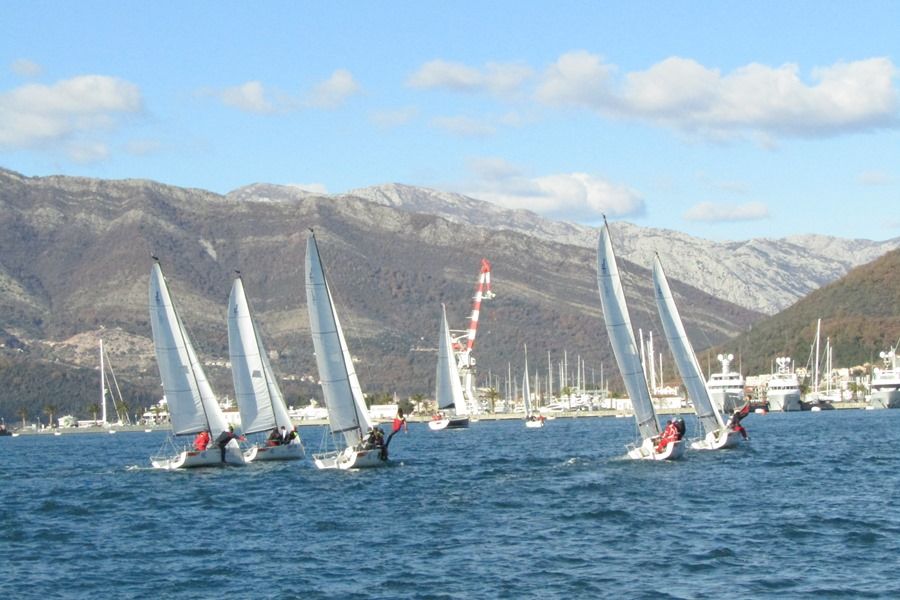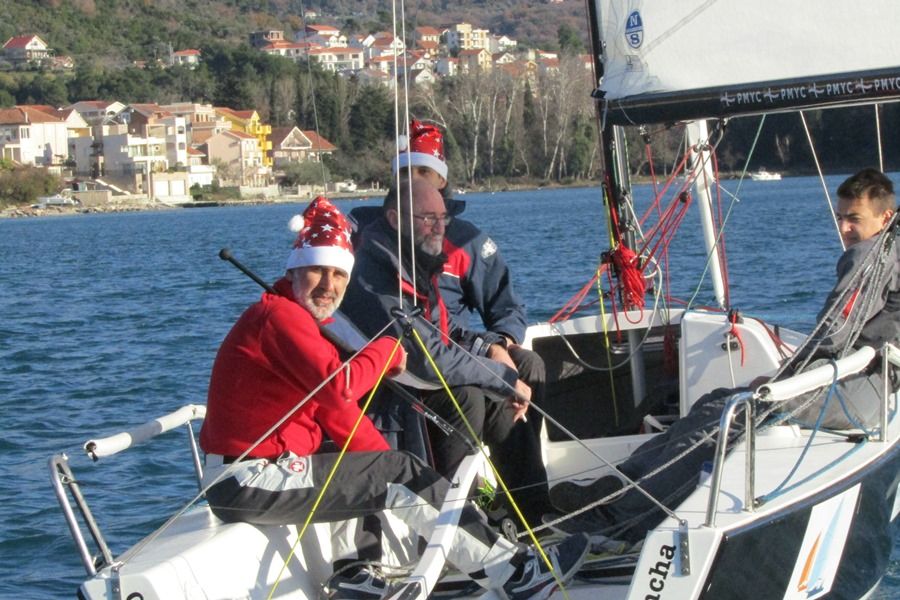 The second in the J70 class were sailors led by the most successful Delfin's competitor Igor Les, who recently completed his sports career. The third place took Kotor's sailors led by Mirko Franovic.
The Old Year Regatta brought together six ships in the Open class, among which the most successful was the Tsail boat Sinji Galeb, with YC Delfin's president, Frano Tripović, on the helm. The second was the sailing boat Vagabundo of Kovačević family from Herceg Novi. Delfin's Judge, Eldin Omeragić took third place, this time served as the skipper of Settimo Cielo.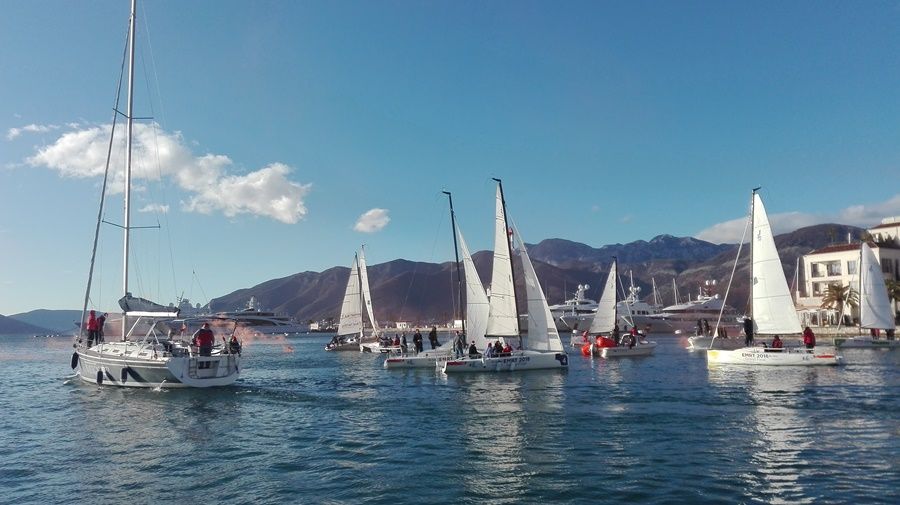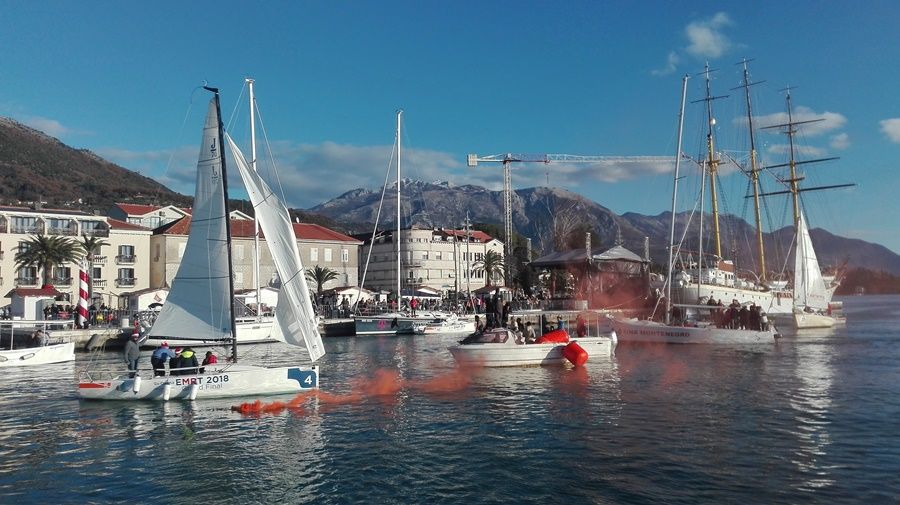 The bidding on the sea lasted for two hours in front of numerous spectators who watched the regatta from the Pine promenade. However, sailors made sure that after the end of the competition the spectacle lasted for a while. Along with music from ships and signal flares, in the company of several boats, all 13 sailboats participated in a parade that caused the ovations of citizens and guests who gathered on the waterfront.
To the regatta winner, Ilija Marković was delivered the winning cup onboard by the regatta organiser,
Dejan Farkaš
, who promised that the Old-Year regatta would become a tradition.