04 September 2018 - The citizen's interest in buying season tickets is high and so far more than two thousand fans have reserved their place in the Morača Sports Centre for the basketball matches of Budućnost Voli in EuroLeague, ABA league and national tournaments, as announced from the Budućnost Voli head office.
It is stated that season tickets will be officially set on sale tomorrow. The ticket sales director Vuk Pejović, said that the club tried to find a way to enable fans to buy a seasonal ticket in several installments in cooperation with two banks.
"We gave the opportunity to all sections of the society to be part of the spectacle. We tried to help them save on season tickets from 15 to 30 percent. The sale of season tickets starts tomorrow and will last as long as there is interest. You can buy tickets in Super Voli supermarkets, at the improvised club stand," said Pejović at a press conference.
He said that season tickets will cost 140 EUR, 180 EUR, 240 EUR and 300 EUR for the stands, and 300 EUR, 500 EUR and 2.000 EUR for the courtside.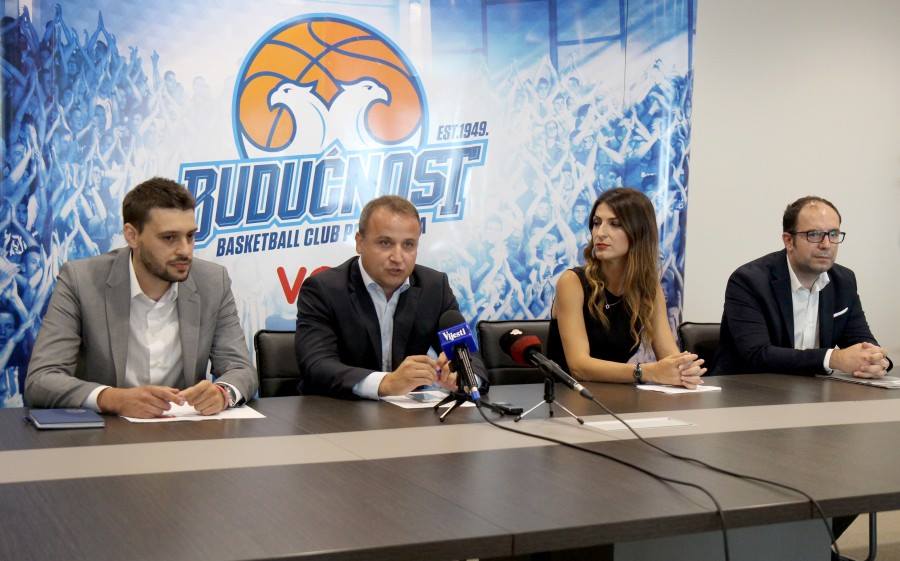 "The prices of individual tickets are set and, depending on the sector and category, they will cost 15 EUR, 10 EUR and EUR for the EuroLeague, and 7 EUR, 5 EUR and 3 EUR for the ABA league," Vujović said.
He stressed that the most popular sector is central, left and right from the lodge.
"It was sold immediately, as well as the sector with the value up to 180 EUR, where opponent's and our team's benches were set during the previous season. With the most supportive fans we will make an agreement on their sector, they deserve their own special place," Pejović said.
At the press conference, Deputy CEO Marko Šegerec said that fans who buy season tickets show their support and commitment to the club. "The biggest support given by fans is, in addition to cheering, buying season tickets. I thank them for their interest so far. I hope that we will create a continuity that will show commitment to the club regardless of the results of the team," said Šegerec.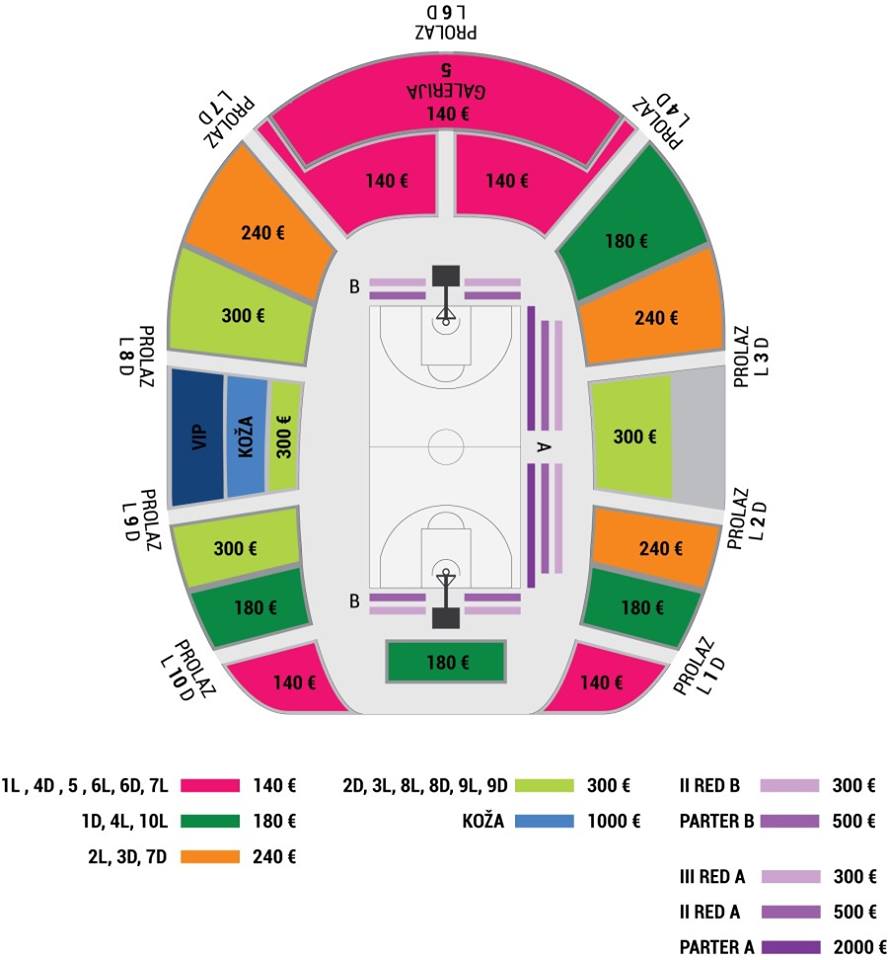 Jelena Radonjić-Đurković, a corporate communications expert in Telekom, said that the company is very pleased to be a long-term partner of Basketball Club Budućnost Voli.
"As part of its Premium Program, Telekom will enable the purchase of season tickets in six and 12 monthly installments. We are glad that by enabling such possibilities, we provide support to the club, and we allow fans to provide season tickets on favourable conditions," said Radonjić-Đurković.
Representative of NLB Bank Dušan Ivančević said that he is proud of the cooperation between the bank and Budućnost Voli Basketball Club. "As a fan, I'm glad that Budućnost Voli returns to EuroLeague. NLB and the club share the same pride and strive for success, as well as fair play. NLB Bank will enable the purchase of season tickets with all credit cards with up to ten installments without interest and fees," Ivančević said.