30 July, 2018 - After Kotor and Budva, the joyful City Games caravan arrived to Herceg Novi. In the organization of the Municipality of Herceg Novi and Adria Events Agencie, the third this year's qualification of Montenegro was held. In front of as many as two thousand spectators gathered at the swimming pool "Jadran" were the best guys and girls from the team "Casa" Igalo. This City Games challenger was also an international character because, in addition to the four home teams from Herceg Novi ("Casa Igalo", "Ajkule", "Nautica" and "Triatlonic"), the teams "Skoplje" from Macedonia and "Trebinje" "From Bosnia and Herzegovina also participated.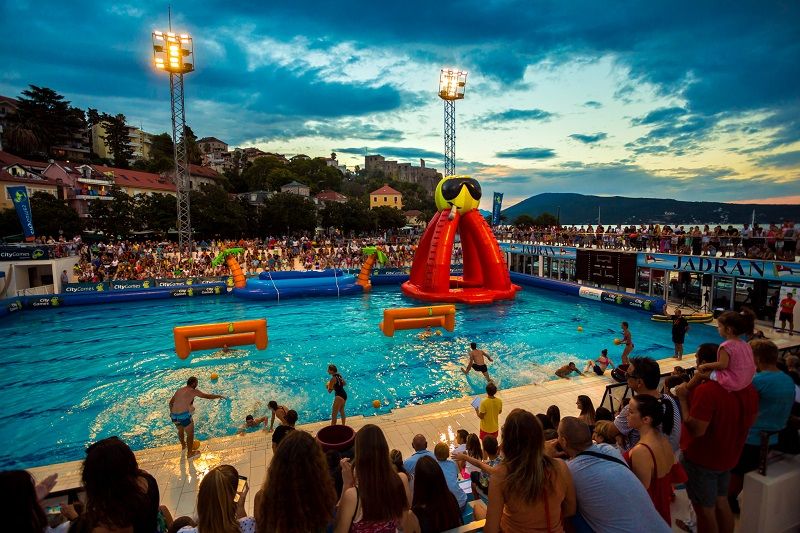 This year's first result in Montenegro with over 300 points in the "Flying Waterpolo" was accomplished by the team Casa Igalo and that is how they gathered the first 10 points in their account. Quickly and without error, the second game ends with Triatlonci (Herceg Novi), whose male competitors saved his girls from the island in 1 minute 48 seconds. The excellent form of the Triatlonci girls was presented in the game "The Barrel Race" in which another one this year's record of the City Games competition in Montenegro was set. Their two goals were only 1:06 minutes and their team were pushing for the first place after three games.
The best result in the game "Pršut" decided tenths of a second. Team Case Igalo came to the finish for an excellent 23.48 seconds, but the best time of this game was set by team from Skopje who comes to the hamstring in only 23.04 seconds and receives a great applause from the audience. The final confirmation of the championship ambitions "Casa Igalo" shows in the last two games in which they achieved the maximum score and deservedly take the gold of Herceg Novi.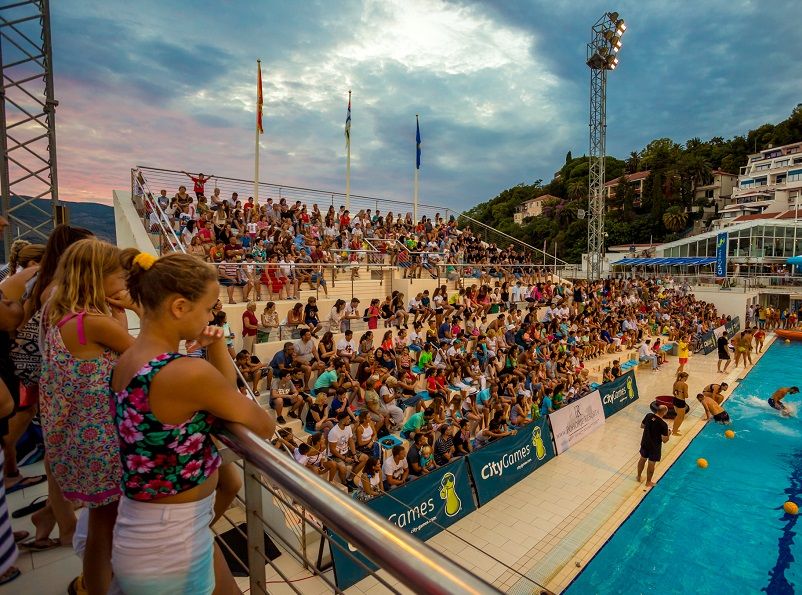 The best teams of Montenegro on Tuesday 31st of July are leaving the road to Podgorica, which will host the grand finale of this year's competition. Teams will fight for the title of the champion of Montenegro, but also a valuable prize - a ski weekend package at Maribor Pohorje and a stay in the Bolfenk Wellness Center. The finals in Podgorica start at 7:30 PM on the outdoor swimming pool of Sports Centre "Morača".