25 July 2018 - The fifth season of the City Games Competition of Montenegro was successfully opened in Kotor. The audience at the open pool of the Waterpolo Club "Primorac" witnessed a two-day battle between the teams "Vikinzi", "Seamont", "Leteći šugaman", "Božo pumpa" from Kotor and "Triatlonci" from Herceg Novi. The brave teams, composed of four male members and two female members, measured their strengths in traditional City Games: "Flying Waterpolo", "Rescuing a Tourist", "Race of the Barrels", "Prosciutto", "Mošarka" and "Paddle". After a fairly balanced match, the most successful were the "Triatlonci" from Herceg Novi who, by achieving this result, placed in the finals of Montenegro, which will be held on July 31st in Podgorica at the swimming pool of Sports Centre Morača.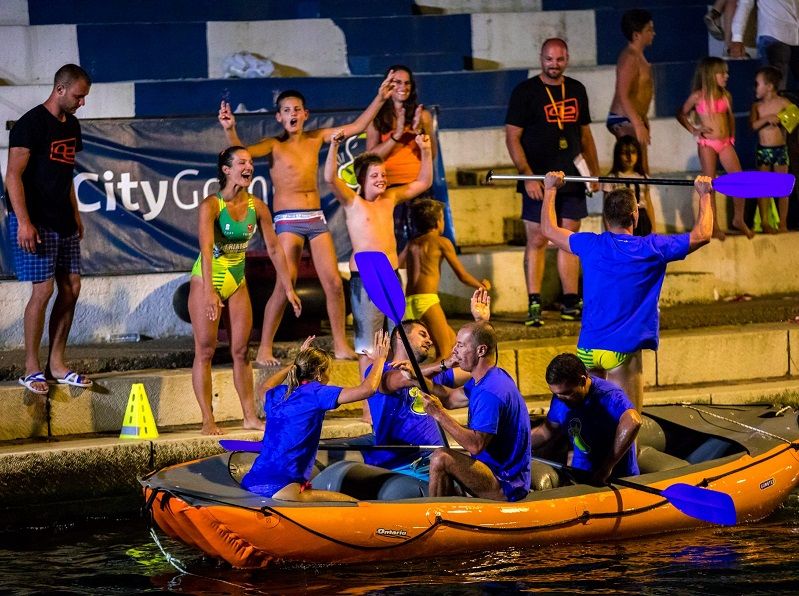 The competition in Kotor was opened in the colors of "Leteći šugaman", who scored 53 points and placed first on the table for a short. The game "Rescuing a Tourist" was best done by the team from Herceg Novi, who brought their girls from the island the fastest. After this game, the team "Triatlonci" came to the first place of the Kotor competition, which they did not let go until the very end.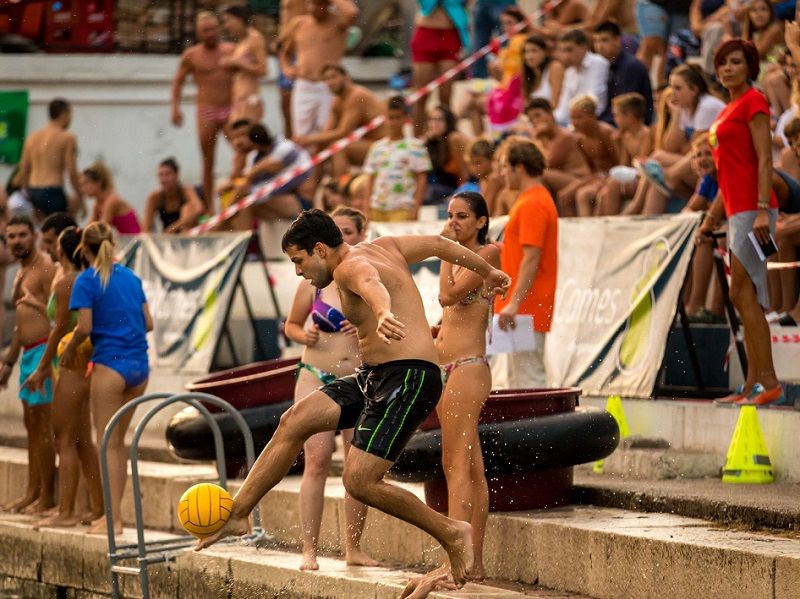 A special charm and uncertainty were brought by the game "Prosciutto", in which three teams swam and climbed to the prosciutto, with the difference of one second. The guys from "Vikinzi" came to the prosciutto in 29.86 seconds, "Triatlonci" in 29.44 seconds and the fastest was a "Seamont" competitor who came to the target in 28.94 seconds. It was the game "Paddle" that confirmed the win of the team from Herceg Novi.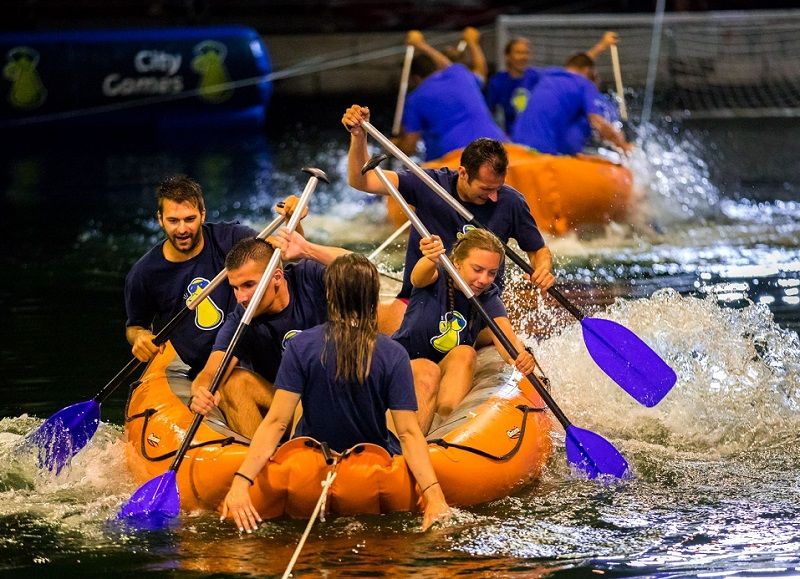 The City Games competition in Kotor was organized by the Kotor Municipality, Tourist Organization Kotor and Adria Events Agency. City Games caravan travels farther to Budva, which will be the host of this even on Thursday.