May 30, 2018 - The selector Ljubiša Tumbaković launched five debutants at Bilina polje, and the last one to enter the game - Deni Hočko, was honored as the 100th footballer to wear the jersey of the Montenegrin national A-team. Until the match in Zenica, 95 players played for Montenegro in the past 11 years and Boris Kopitovic, Luka Mirkovic, Stefan Loncar, Asmir Kajević and Deni Hocko brought the number to 100. History began on March 24, 2007, in a friendly match between Montenegro and Hungary, the first in ever of the Montenegrin side, who was the youngest member of Uefa at the time.
Vukašin Poleksic, Savo Pavićević, Jovan Tanasijevic, Radoslav Batak, Milan Jovanovic, Mirko Raičević, Branko Bošković, Vladimir Božović, Simon Vukčević, Igor Burzanović and Mirko Vučinić made the first Montenegrin eleven team players and became the first players to debut for the national team. In the same match, Risto Lakić, Vlado Jeknić, Janko Tumbasevic, Milan Purović, Vladimir Vujović and Stevan Jovetic joined the game.
The base, of course, rapidly spread, and in June 2007 at the Kirin Cup in Japan, we saw the debut of Đorđija Ćetković, Srđan Radonjić, Nikola Vujović and Luka Pejović. A few days later, against Colombia in Nagano, Montenegro national team welcomed goalkeeper Mladen Božović and Rade Petrović.
In August 2007, in the match against Slovenia under Gorica (Montenegro will welcome the same rivals on Saturday) we saw the debut of Nedeljko Vlahovic, while in September against Sweden at home, Montenegro became stronger with Milorad Pekovic, Nikola Drinčić, Dragan Bogavac and Mitar Novakovic, and Darko Božović who debut as goalkeeper, for his first two performances of the national team.
PHOTO: Savo Prelević

Against Estonia in Tallinn on October 17, 2007, the team was joined by attackers Radomir Đalović and Nikola Nikezic. The Montenegrin national team saw changes by coach Zoran Filipovic in the next few matches which were simply cosmetic - against Norway in March 2008 Dejan Ognjanovic made his debut, against Kazakhstan in June from the youth team, Elsad Zverotić joined, and is the current record holder for the number of performances. Goalkeeper Ivan Janjšević joined as well.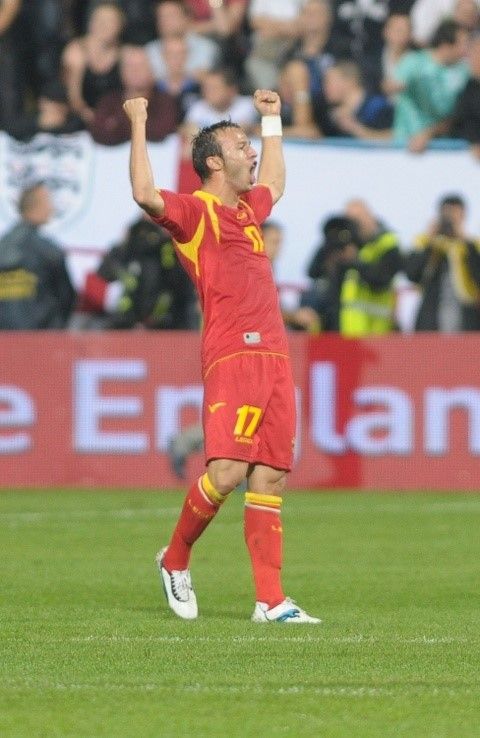 PHOTO: Savo Prelević
There were no more debutants for more than half a year, until in the game against the then world champions - the Italians. Attackers who later left a significant mark on the team - Dejan Damjanović (played in Leće) and Fatos Bećiraj (played in Podgorica) - didn't even enter this game. Against Italy under Gorica on March 23, 2009, after many troubles, Marko Baša made his debut for the Montenegrin national team.
PHOTO: Savo Prelević
Friendly matches were always a chance to try out new footballers, especially for the team still in creation, so between the two games with the Italians, goalie Miodrag Džudović made his debut in November 2009 against Macedonia, and the chance was also given to players Janko Simović and Ivan Delić.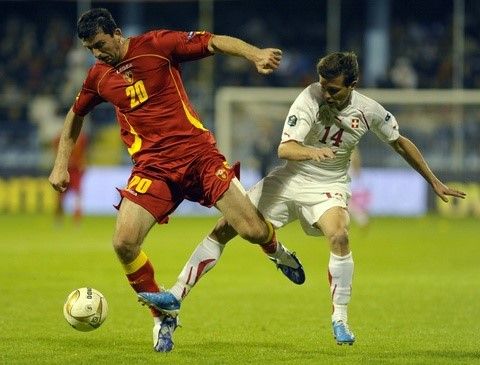 PHOTO: Savo Prelević

For a long time, Montenegro waited for their first win, forcing coach Filipovic to spread his list and seek new solutions. Due to many injuries and suspended players, he gave a chance to Mladen Kašćelan, Goran Vujovic, and Ivan Fatić for the first time in Cyprus in June 2009. The friendly match against Wales in August 2009 was a chance for debutant Nemanja Nikolić, while on October 10 of that year, the first match and the first goal for the national team was scored by Andrija Delibašić, giving the team their first competitive win in the history (2:1 against Georgia). In a friendly match with Belarus, the last of Zoran Filipovic's era as the coach in November 2009, Srđan Blažić, Vladimir Gluščević, Nikola Vukčević and Ivan Vuković debuted.
Under Filipovic's mandate - 49 players wore the jersey of the national team. Zlatko Kranjcar came in, who did not expand the base much - in the first match in Macedonia, in March 2010, he offered a chance to Slobodan Lakićević, in June against Noway to Zarko Tomasevic and Northern Ireland in the final test before the qualifications, he gave a chance to then 19-year-old Stefan Savić, as well as Draško Božović.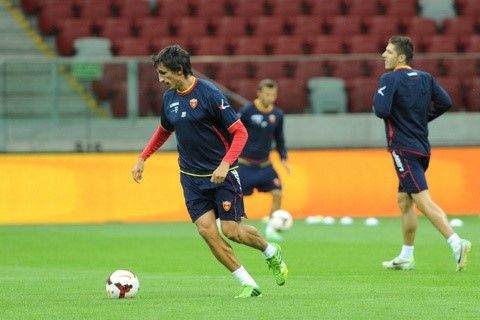 PHOTO: Savo Prelević

In the first part of qualifications, in which Montenegro saw three wins and a tie at Wembley, Kranjcar did not change the team, and the chance to debut in friendly matches was given to Mark Cetkovic (Azerbaijan) and Petar Grbic (Uzbekistan). In Wales in September 2011, Kranjcar's last game at the bench saw Saša Balić given a chance.
Therefore - only seven new footballers were introduced by the Croatian expert during a one-year mandate. Branko Brnovic, the third Montenegrin coach, had been on the team for more than four years to bring in more players. However, he did not change the team until the start of the next season, when Dragan Bošković debuted in friendly match with Iceland, Vladimir Volkov against Belgium, and Filip Kasalica against Latvia. At the beginning of qualifying for the World Cup in Brazil, Luka Djordjevic was given the opportunity, who debuted with a goal in San Marino in September 2012. By the end of the cycle, the team debuted Ivan Kecojević, Blažo Igumanović (against San Marino in Podgorica), Miloš Krkotić (who entered against England) and Marko Vešović (last round against Moldova). Meanwhile, in a friendly match in Belarus, Marko Simić and Marko Bakic debuted.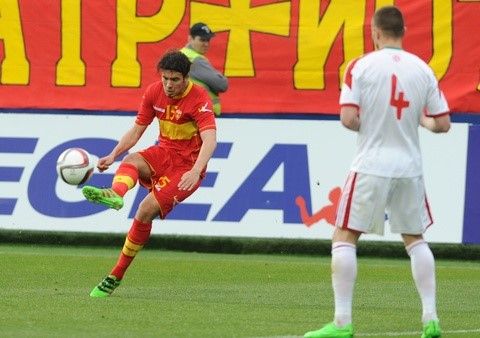 PHOTO: Savo Prelević
After qualifying for World Cup in 2014, the start of the first real generation shift in the national team followed. During his campaign for the Euros in France in 2016, Brnović offered a chance to Vladimir Jovović, Aleksandar Boljevic, Darko Nikac, Ivan Ivanovic, Miroje Jovanovic (all debuted against Luxembourg), while in a friendly match against Ghana in March 2016, debuted Nikola-Điđo Vukčević who has since then not left the team. The first minutes in the national team match against Slovakia and Iran saw Danijel Petkovic and Branislav Jankovic and Darko Zorić debuted.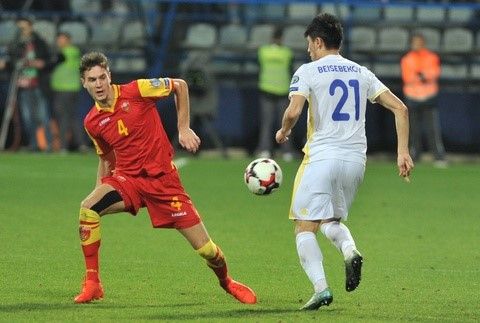 PHOTO: Savo Prelević
In the midst of qualifications, in the interrupted game against Russia in Podgorica, Adam Marusic debuted, and in the summer of 2015 in a friendly match in Denmark, we saw Stefan Mugoša and Esteban Saveljić, who arrived with big fuss from Argentina. Vladimir Boljević and Marko Vukčević debuted, as well. Staniša Mandić and Vladimir Rodić played in qualifying matches, while the last, controversial, inexperienced match in Russia was the premiere for goalkeeper Milan Mijatovic.
In just over four and a half years, Brnović introduced 27 new football players. A change of generation he started, Ljubiša Tumbaković continued and finished. Beginning with the first match in Greece, in March 2016, Tumbakovic gave a chance to Filip Raičević, Aleksandar Šćekić, Aleksandar Šofranac, Filip Stojković, Emrahu Klimenti, Nebojši Kosović, Nemanji Mijošković, Mark Janković, Damir Kojašević, Mark Ivanić, Vukan Savićević and Sead Hakšanović. In Zenica, we saw the debut of Kopitovic, Mirkovic, Loncar, Kajevic and Hočko.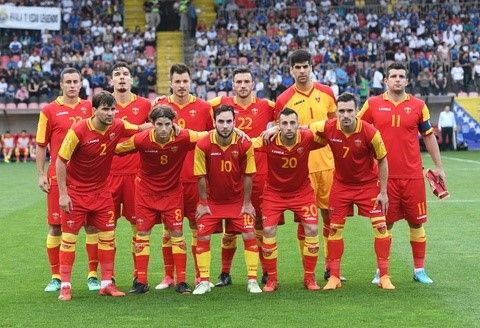 PHOTO: Savo Prelević
There may even be more debuts on Saturday as Risto Radunovic and Miloš Bakrač are waiting for their chance.
Text by DI.M, on May 30th 2018, read more at Vijesti