November 19, 2019 - Continuing our look at the real estate opportunities in Montenegro, the latest Property of the Week from the RE/MAX catalogue takes us to Dobrota, Kotor.
Imagine waking up each morning and taking a coffee on the terrace, overlooking a UNESCO World Heritage Site that is one of the most beautiful places in Europe. The Boka Bay area is not only an area of breathtaking natural beauty, but in the town of Kotor, one can enjoy one of the truly spectacular urban architectural treasures of the Mediterranean.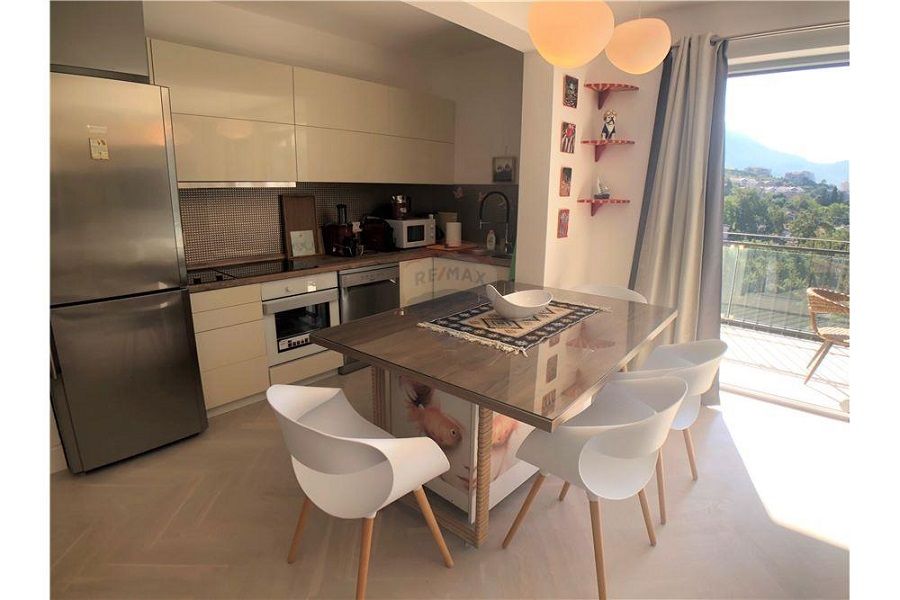 This makes Dobrota an extremely desirable location to own property, as both are within easy reach from there, and the views out to Boka Bay are divine. The latest mouthwatering piece of real estate temptation from the RE/MAX catalogue is a lovely 3-bedroom apartment in Dobrota, which is ready to walk into. And with some rather unusual interior decor. In the words of the official RE/MAX description below, after you have enjoyed this video tour:
Modern and fabulous 3 bedrooms apartment, fully furnished with panoramic sea views and balcony. In the apartment, you have one en-suite bathroom, one toilet / washing facilities, and one further bathroom. This apartment is located in Dobrota 5 minutes by car into Kotor Old Town and a short distance to the seafront. All the amenities, bars and restaurants are close by.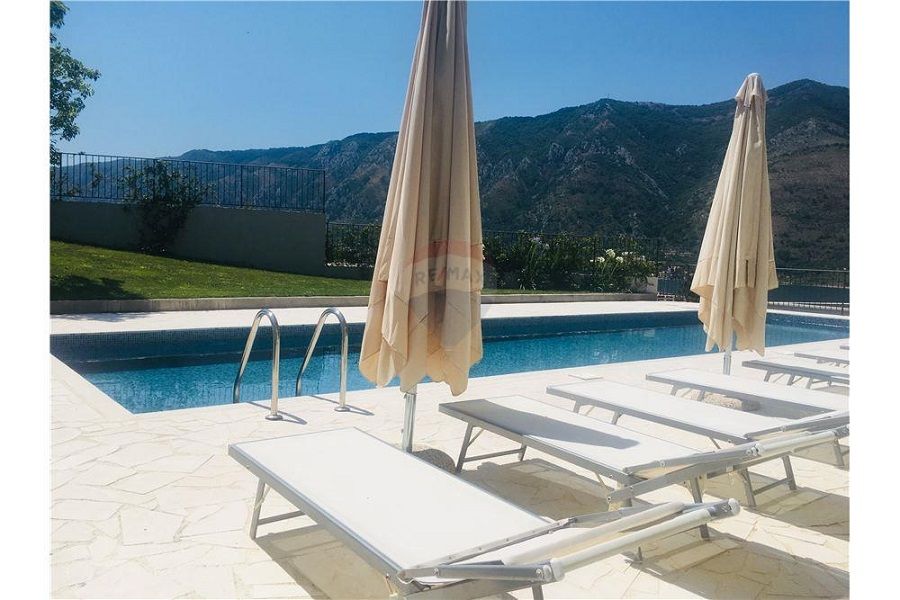 This building has it all it's gated with a swimming pool, excellent gym facilities, and a reception area. The apartment is on the second floor and easily accessible by lift. The apartment is sold as seen fully furnished with an excellent design by the lady owner who is an architect and has designed and furnished it herself. The quality of this apartment is second to none and what dreams are made of.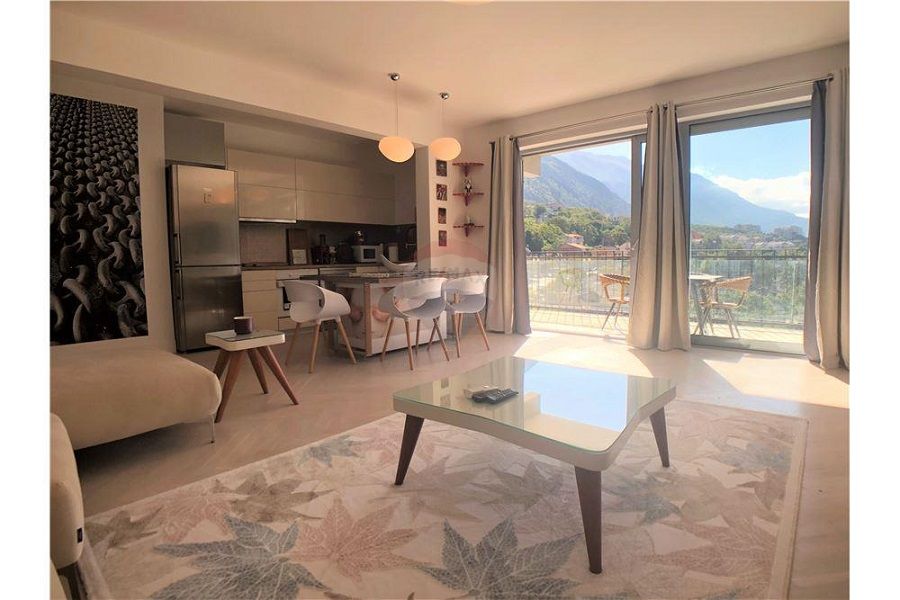 Community Description
Dobrota is one of the places on the Montenegrin coast where it is still possible to see all the splendor of the former Boka and the noble Kotor, from the time when sailors sailed the world's seas, conveying the glory of these regions and bringing much wealth to the local naval houses. Dobrota is located in the immediate vicinity of the ancient Kotor with a view to Vrmac. A large number of churches today testify to the solid faith of the old Dobrich.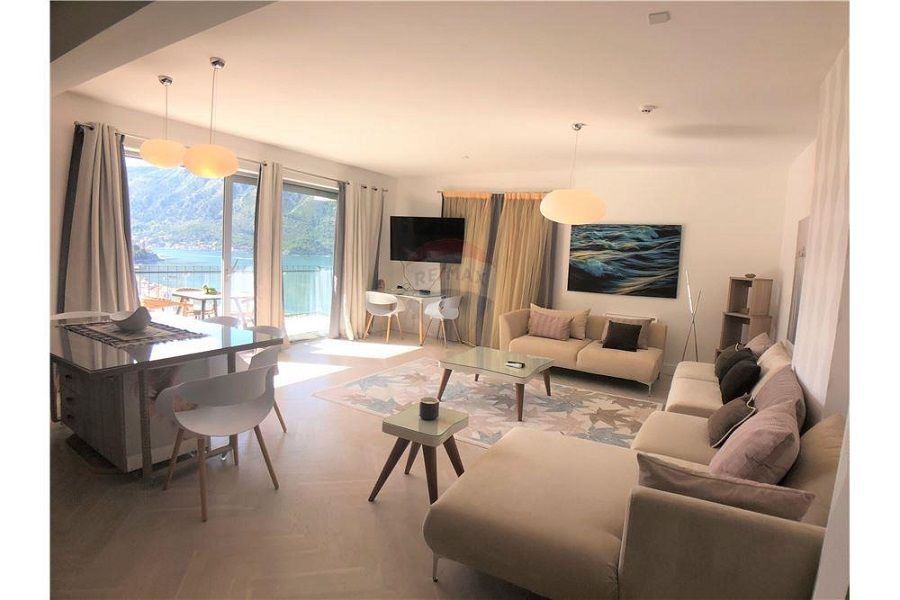 The promenade in Dobrota runs several kilometers along the coast beside countless small stone pontoons and old palaces, unique and glossy like nowhere else. The seafront of Dobrota consists of old captain villas renovated as seaside cafes and small hotels. Dobrota is also a place with very good restaurants and small seaside cafes where you can truly enjoy the ambiance of the ancient Boka.