June 11, 2019 - Continuing our look at the real estate opportunities in Montenegro through the mouthwatering RE/MAX portfolio, this week we visit a delightful new villa near Tivat.
It is not hard to fall in love with Montenegro, or to move there and fall in love with the wonderful lifestyle here. It always helps, of course, if you have the perfect place to live.
Well, now is your chance! Another gorgeous offering from the RE/MAX real estate catalogue and our latest property of the week in Donja Lastva, close to Tivat.
In the words of the RE/MAX brochure: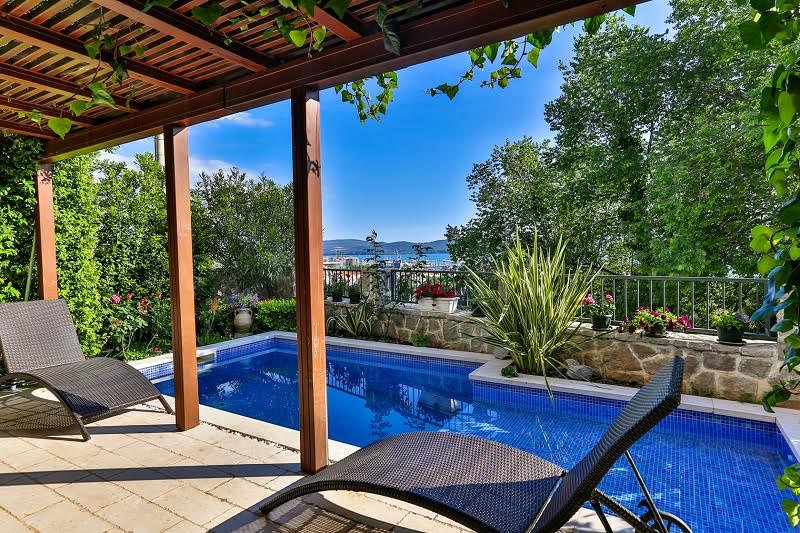 You will love this house. If you want to find the perfect home for family and life in Montenegro, then consider that you have already found it.
The house was built in 2015 according to the Mediterranean design project. Its total area is 182 m2, the total area of land around the house is 334 m2. Sold with furniture. Just a few minutes by car - and you are in the center of Tivat.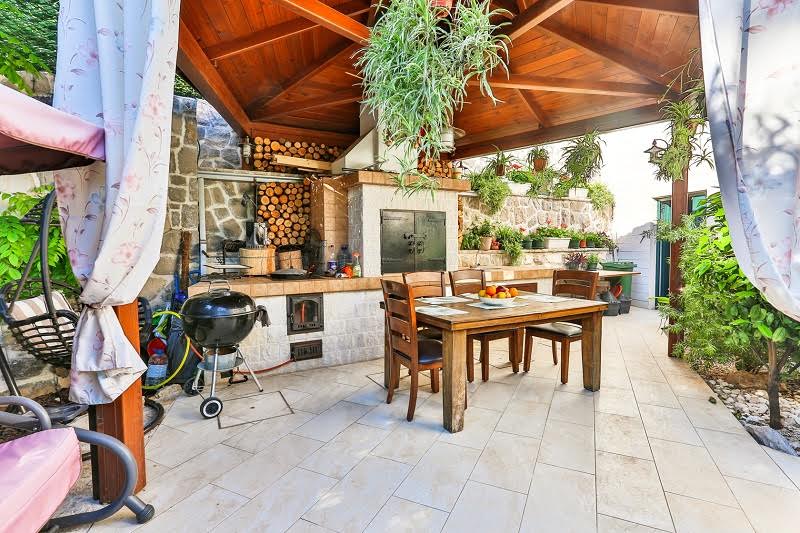 The house has 3 floors and two entrances. Near the upper main entrance is your parking for three cars. On the upper floor, there are two bedrooms with a large bathroom and a terrace with a stunning view of the Tivat Bay, Tivat, and Porto Montenegro.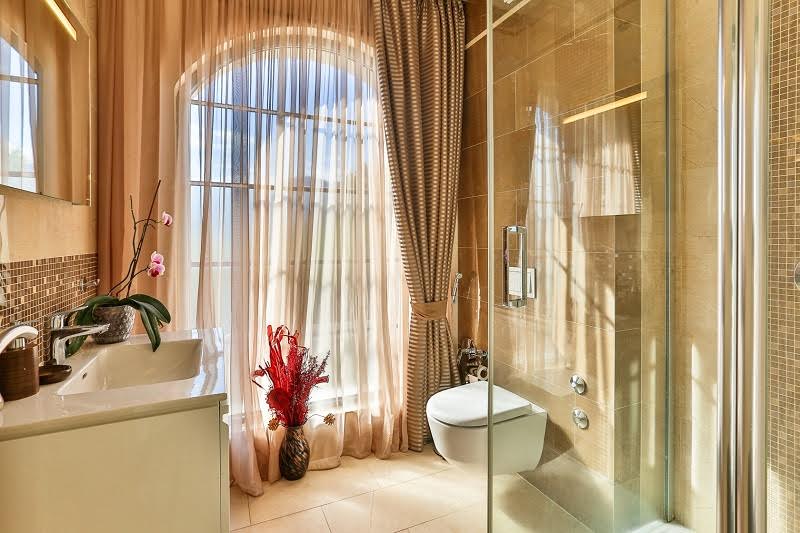 We descend to the 2nd level along a beautiful graceful staircase; here we find the dressing room and the master bedroom, the bathroom and the study. The terrace at this level allows you to place a fireplace. Then we go down to the first level with you, where you will be met by a spacious living room with a fireplace and a wine closet, a dining room and a large bright modern kitchen with windows.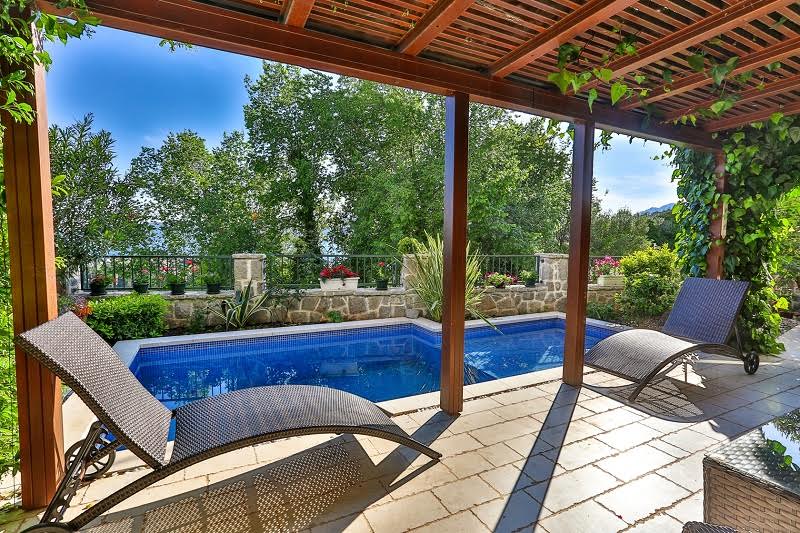 From this floor, we go to the terrace with a swimming pool. You will be amazed at the love with which the owners look after the flowering garden, the abundance of green creates a special comfort to this house. You will also enjoy a large barbecue area with a real oven. Living here, you will feel "Dolce Vita".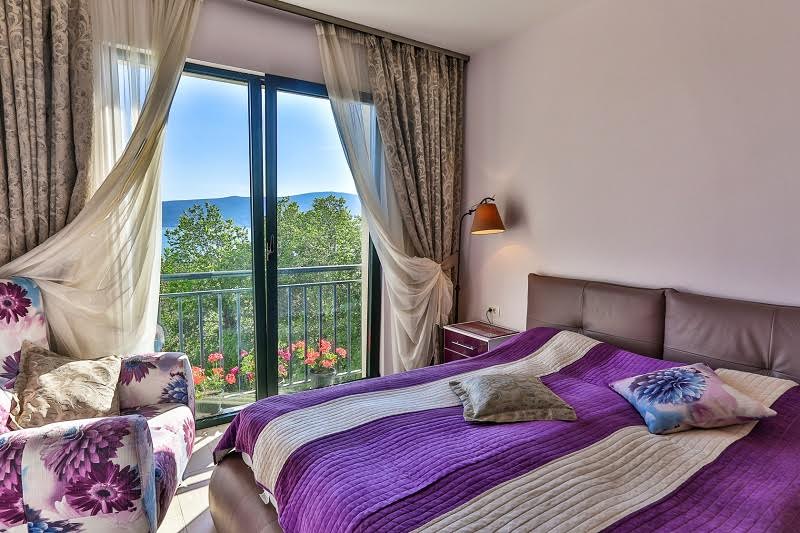 Here everything disposes to a happy life on the seashore.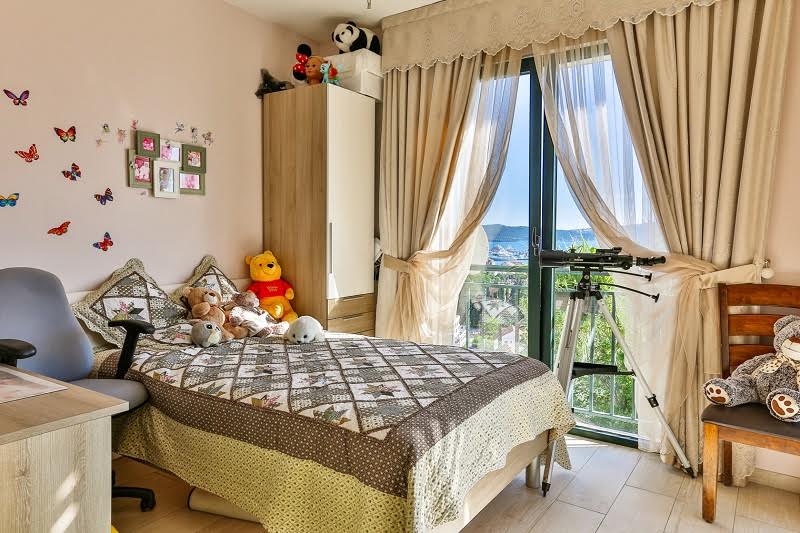 For more photos, information, and to book a view, check out the original RE/MAX listing.