February 27, 2019 - Continuing our look at the real estate for sale in Montenegro through the eye-watering RE/MAX catalogue, a spacious house with commanding views of the sea and mountains above Tivat.
Wild Beauty. The official slogan of the Montenegro Tourist Office. The land where the mountains come down to the sea. A country where you can ski in the morning and swim in the afternoon.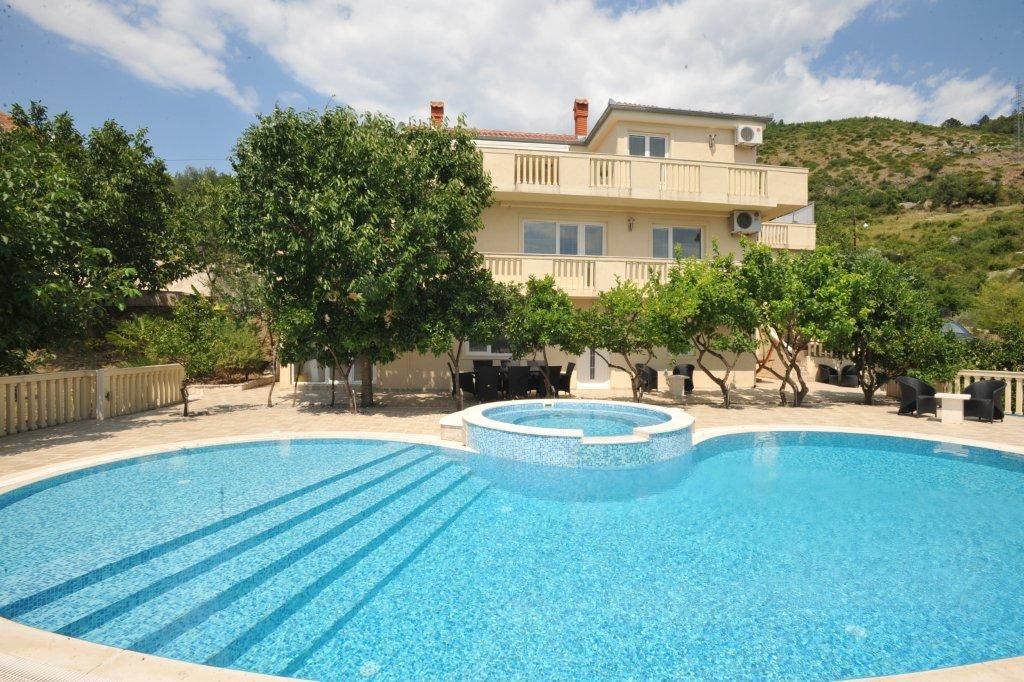 And while many properties have that all-important sea view, not so many combine Montenegro's wild beauty with a combination of spectacular mountain and sea view.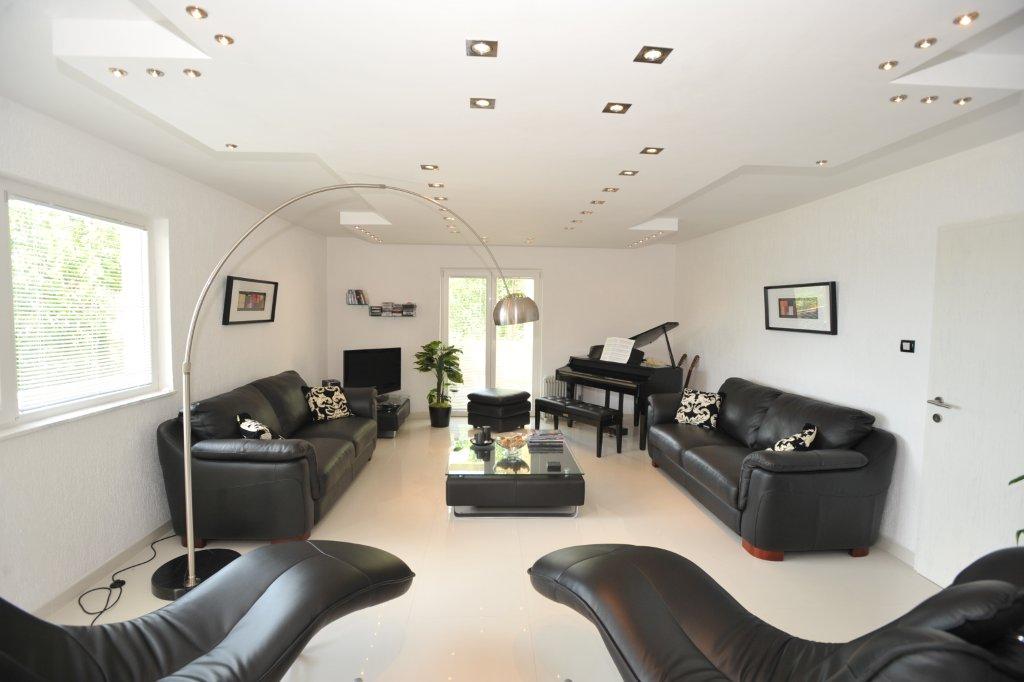 Add to that a spacious garden on a 2,000m2+ land plot, commanding views of Tivat just 3km below, and it is not hard to see why this brand new listing in Cesljar, Tivat is this week's RE/MAX Property of the Week: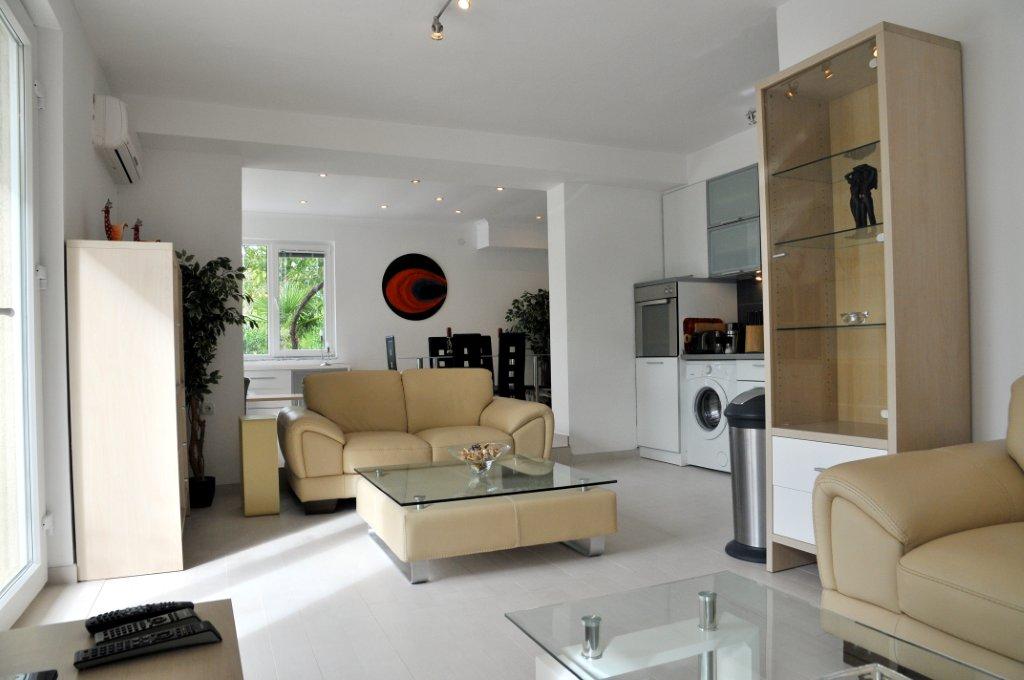 Your dream of a green and peaceful residential haven turned into reality.
Tucked in amidst the beautiful garden on a plot of 2025 m2, surrounded by scenery of the sea and the mountain, this sublime jewel is built as an architectural and design masterpiece carved out to complement the inspiring presence of beautiful nature.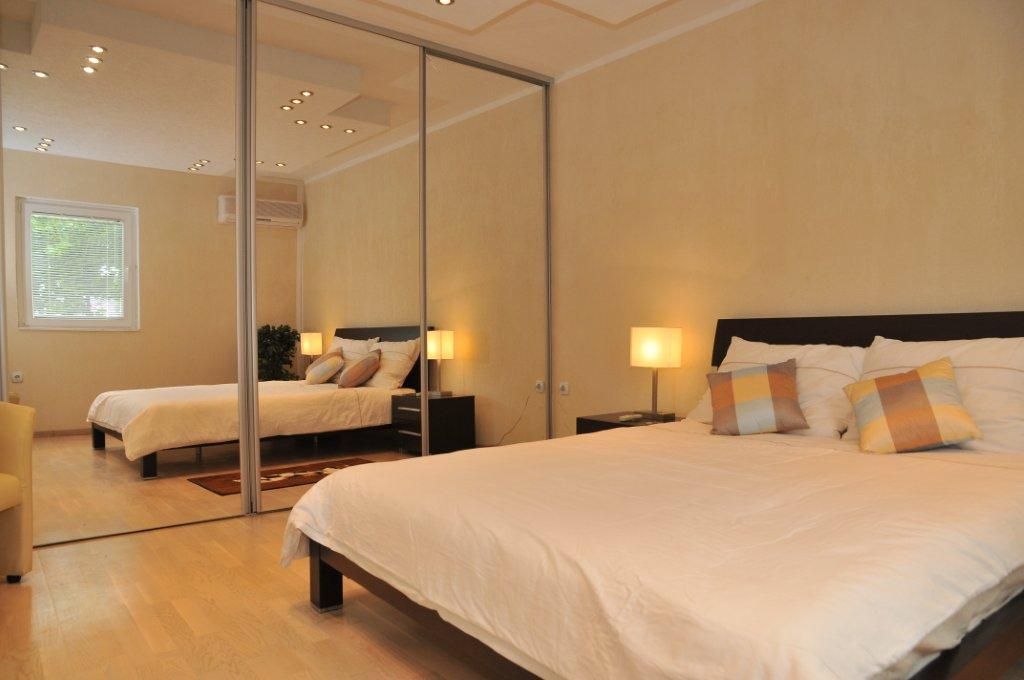 This multilevel, contemporary house comprising three floors and three apartments, provides captivating comfort to those seeking the refinements of the modern designs complemented with sophisticated, featured amenities.
On an advantageous location, engulfed amidst the nurturing environment of lush greenery, with beautiful swimming pool, and barbeque area, it is ideal for family and offers the unique opportunity for social gatherings and pleasant, relaxing hours in the garden.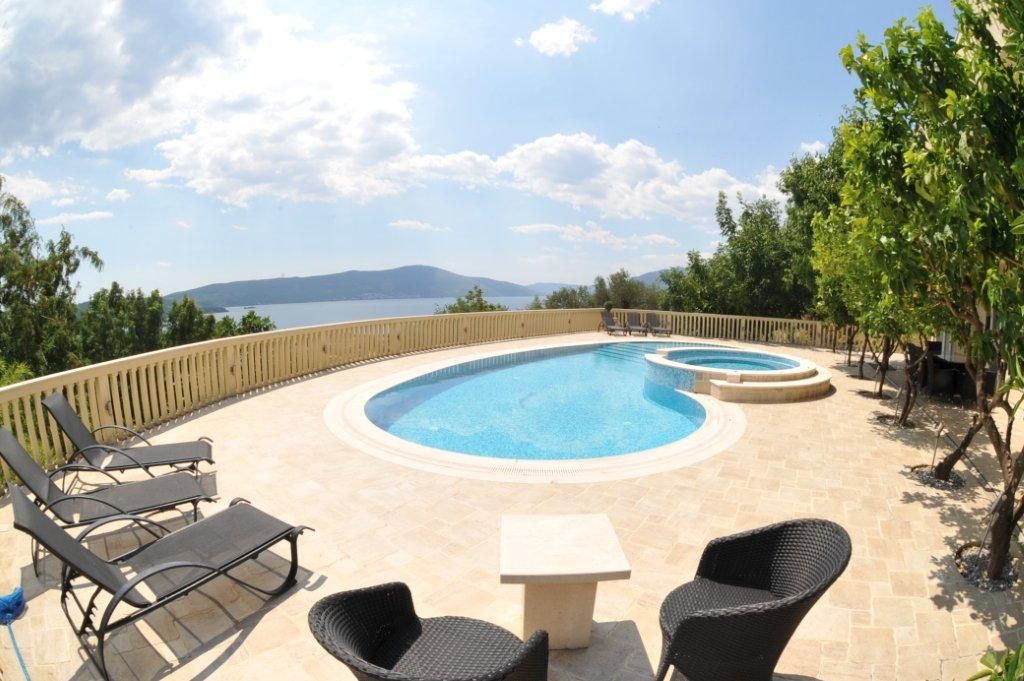 This elegant home comes with unique features to meet expectations on even most sophisticated wish list: elegant, contemporary, spacious and bright interiors with 263 m2 of internal area, 3 kitchens, dining room, living room, open plan dining area, 6 bedrooms, 3 hallways, washing facilities, and 3 spacious bathrooms with a jacuzzi. Generously sized windows of this cozy, elegant home bring in a lot of natural light.
In addition, the house comes with 3 balconies, front terrace, spacious backyard, and courtyard.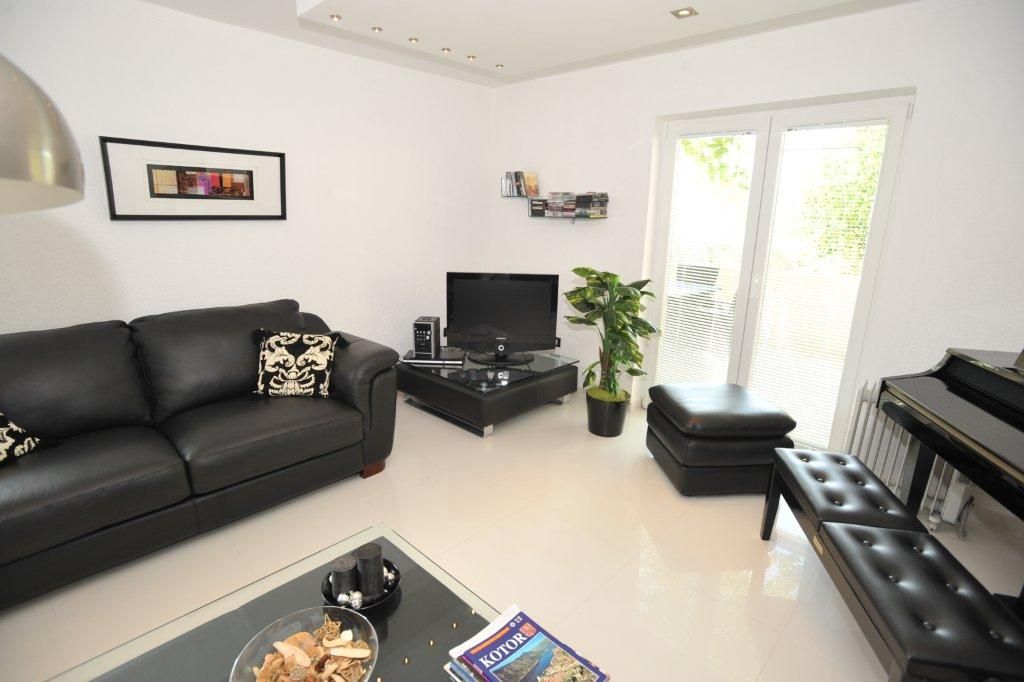 Important features, amenities, and facilities involved:
• Great location
• Sea view
• Mountain view
• The great urbanized garden plot, ideal for construction of another villa
• Spacious yard
• Spacious access to the house
• Garage for two cars on street level with the motorized door, water, and electricity
• Garden Shed
• Water supply- the main one and additional: reservoir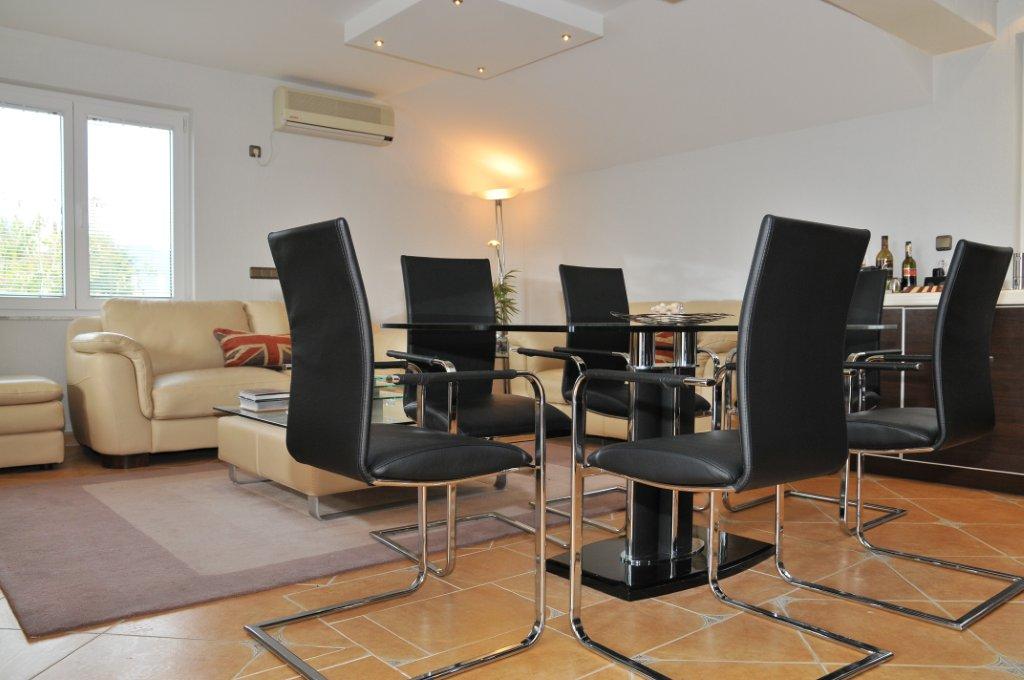 This house which can be either purchased or rented unveils a new dimension of sophisticated living at the Montenegrin coast while ideally fitting to nurturing social relations, enriching family lifestyle and distinct taste of quality living.
Price 795,000 euro. For more information, photos and to book a viewing, check out the original listing.