May 19, 2020 - The announcement that Montenegro will soon be a coronavirus-free destination has aroused great interest in the United Arab Emirates, said the new UAE ambassador, HE Abdulaziz Nasser Saeed Al Shamsi, during the meeting with Montenegro President, Mr Milo Đukanović, who received today her credential letter, as well as the one from the newly appointed Ambassador of the Slovak Republic, HE Boris Gandel.
Following the reception of credential letters, the President received ambassadors and thanked them for their understanding having in mind that the ceremony itself had to be postponed due to the coronavirus pandemic.
"I am pleased to have this ceremony held in the Old Royal Capital Cetinje, in line with the usual protocol, which is entirely proper when ambassadors of friendly Slovakia and the UAE, to which we are bound by many beautiful and important dates in the recent history of the Montenegrin state, come to Montenegro," the President said in an introductory speech.
Speaking with Mr. Gandel, President Đukanović said that he had been satisfied with the overall relations between the two states, being additionally fostered and improved over the past decade.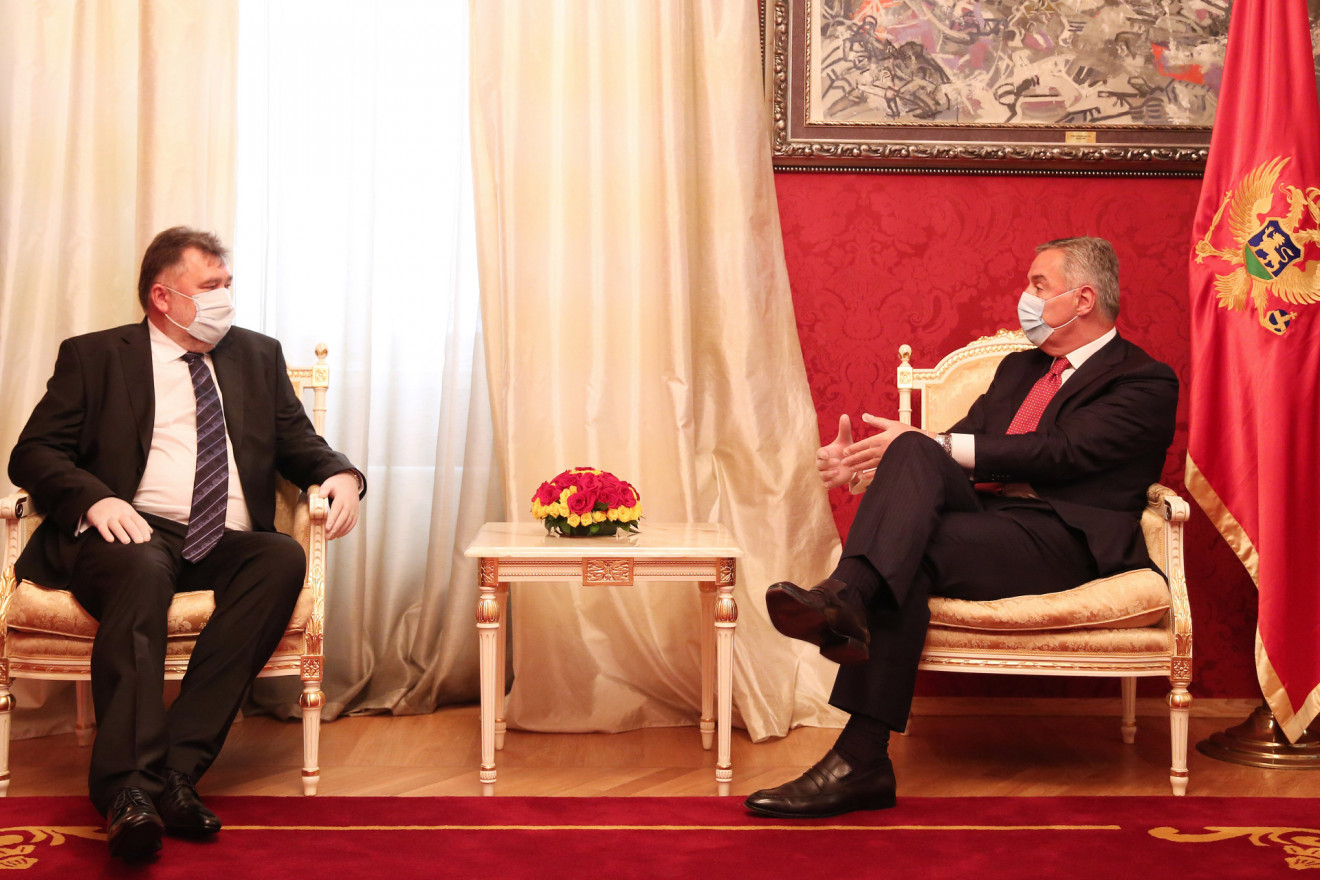 "Montenegro does not forget the role that Slovakia and its diplomacy had in the process of regaining its independence, NATO accession, and the process of EU integration," he said.
Mr. Gandel congratulated the President on the forthcoming Independence Day, noting that Slovakia played its role in it.
His mission will be to foster the existing relations between the two states even more.
As for the meeting with the UAE Ambassador, President Đukanović stressed that he had been assured that running a mandate in a friendly country represents the special privilege just as it's a privilege for Montenegro to have the UAE and its top officials as friends.
"Friendship between our countries has been confirmed in the time of the coronavirus, with the donation from UAE to Montenegro following my conversation with Sheikh Mohammed, and we are deeply grateful to you," the President said.
HE Abdulaziz Nasser Saeed Al Shamsi noted that she was glad to be in Montenegro, pointing out the extraordinary relations between the two governments.
"Montenegro has made remarkable progress," said the Ambassador and congratulated President Đukanović on significant achievements and the right path Montenegro has been following.