19 April 2019 - There are many tourism potentials in the Bar Municipality that need to be identified and used as soon as possible, said British Ambassador to Montenegro, Her Excellence Alison Kemp. Ms Kemp expressed her willingness to relay the experience of the UK in implementing a program to shut down plastic packaging by 2050.
On April 19, British Ambassador met with the Mayor of the Municipality of Bar Dušan Raičević. He introduced Ms Kemp to the challenges and planned activities of the local government for the summer tourist season, as well as with current and future projects in Bar.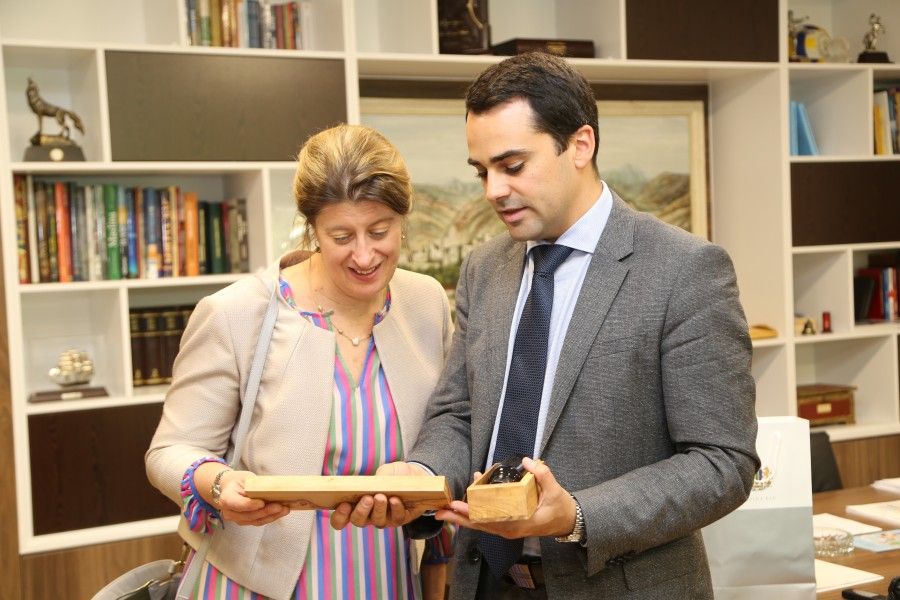 "Ambassador Kemp thanked the Mayor for the formal reception, pointing out that many potentials need to be recognized and used as soon as possible, with the emphasis on tourism," said the report by Bar Municipality PR Service.
During the visit, the Mayor and Ambassador also talked about protection and improvement of the environment, which will, as announced, have the special attention of the local government in the coming period.
"In relations to environmental issues, the possibility of cooperation to raise the awareness of citizens about the need and importance of environmental protection and proper disposal of waste has been considered. On this occasion, the Ambassador expressed her readiness to convey experiences in the UK in relations to the implementation of a program to discontinue the use of plastic packaging by 2050," the statement said.
According to the report, the UK is currently investing in long-term infrastructure development to facilitate waste recovery and recycling. Such a strategy will support and strengthen market engagement from both public and private sectors, while ensuring equitable coverage for all across the country.
During the meeting, it was jointly noted that it is necessary to strengthen cooperation in the field of tourism, especially considering that with the arrival of ships owned by a British company, Bar became recognized as one of the important cruising destinations.