06 November 2018 - The President of Montenegro, Milo Đukanović, recently presented the bases of the Individual investment program at the 12th Global Residence and Citizenship Conference that is taking place in Dubai, hosted by Henley and Partners. Đukanović presented the ideas of Montenegro, in the context of introducing the program of economic citizenship based on attracting foreign direct investments.
"Our goal is to further enhance and generate interest of new investors who can be a candidate for Montenegrin citizenship by investing in Montenegro. The vital interest of Montenegro is to implement this Program in such a way that using the experiences of other countries eliminates all the risks that its implementation might pose. The program will allow applications to those persons who have proved credibility in the personal and professional sense, and it will allow inflow of funds that have a legal origin," said Đukanović.
He added that every program can be long-term and stable provided that both sides can see the benefits of mutual cooperation. The interest of the state is to enhance development, create new jobs, reduce the foreign trade deficit.
"The implementation of this Program will enable a more efficient and more transparent procedure of granting citizenship to investors. This will create tighter bonds between quality investors and Montenegro, since, as 'goodwill ambassadors', they will promote its economic potentials and interests," said President Đukanović.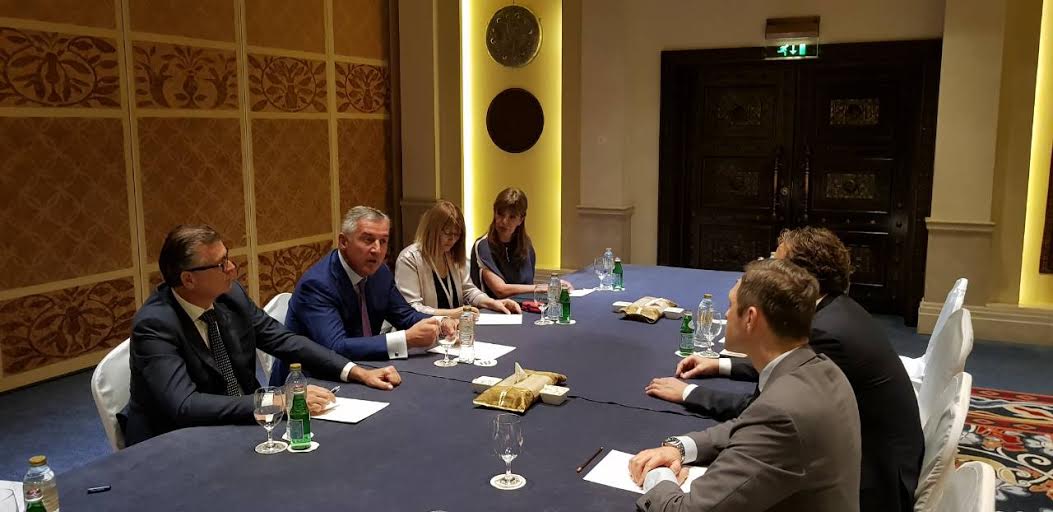 Individual investment program, as he points out, must enable high-quality use and better valorization of natural resources for the state and local communities.
"Developed economic and political values, together with our constant efforts to strengthen them further, are our legitimacy to have an open invitation for investors to start their business in Montenegro. Briefly, the invitation is open for everybody who is ready to create our future with us," noted President of Montenegro.
He also spoke about the current geographical position of Montenegro and pointed out the efforts it put in the improvement of its business environment and strengthening the economy. Planned infrastructure projects and economic and financial indicators confirm that country's progress and growth is not accidental. In the future, stable and dynamic growth is expected.
During the conference, Đukanović spoke to the operation director of Henley & Partners Co. and they exchanged their opinions about the improvement of Montenegro and about the advantages of this programme.
Source: Cafe del Montenegro