19 August 2018 - Montenegrin sculptor Maja Čakalović will present her artwork for the Budva audience, a series of art pieces covered by the title "Secta Tempus".
On Sunday, August 19, starting at 9 PM, the last exhibition of this year's edition of the City Theater, "Secta Tempus", will be opened at Santa Maria Church.
Maja Čakalović was born in 1987 in Bar. She is a secondary art school "Petar Lubarda" graduate and she studied at the Faculty of Fine Arts, Department of Sculpture in the class of prof. M.Sc. Pavel Pejovic, where she continued her Master's degree program studies. She has had numerous solo exhibitions in the country, and her works have also been exhibited at collective exhibitions in the country and abroad. She is a member of the Association of Artists of Montenegro since 2010. Čakalović is the winner of the Annual Sculpture Award at the Faculty of Fine Arts, the Herceg Novi Winter Salon Award, and the "Pro PR" Award for Sculpture. Her greatest exhibitions include - "Listen to your eyes" Gallery, Metz, France, 2010, National History Museum, Tirana, Albania, 2011, Museums and Galleries of the City of Podgorica, Podgorica, 2016, Montenegrin Contemporary Art Scene 2006-2016 , Podgorica, 2016, and 50th Jubilee Winter Salon, Gallery "J. B. Benković ", Herceg Novi, 2017.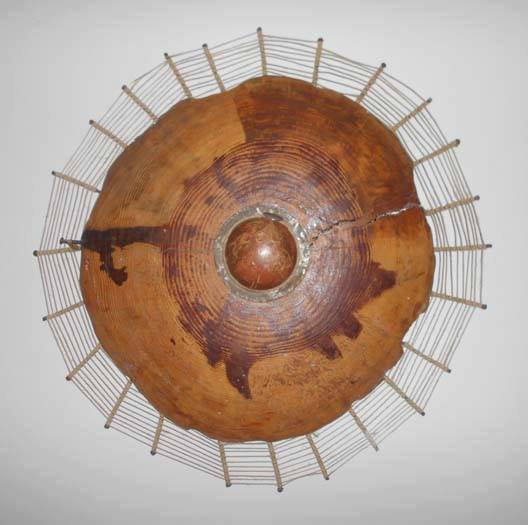 The exhibition "Secta Tempus" by Maja Čakalović, organised within the City Theater Festival, will be open until August 29th.
The festival "City Theater" is a cultural event that takes place during the summer months in Budva, Montenegro, under the auspices of the Municipality of Budva. City Theater is, as well as Budva, an inevitable destination for both locals and tourists, as confirmed by the fact that every year about 15,000 people visit the festival.
Conceived as a cross-section of contemporary achievements of primarily theatrical, and then artistic, musical and literary creativity, the City Theater, with its high-quality program, confirms itself not only as host to numerous troops and creators, but also with the quality of production activity that examines the authentic cultural heritage of Budva and Montenegro and its implementation into contemporary models of artistic activity.