10 August 2018 - In the gallery "Marko Krstov Gregović" in the Memorial House "Red Commune" (Museums and Galleries of Budva) last night in Petrovac, the exhibition "Marine Stories" by Danijela Stanković Drobnjak from Bar opened.
At the beginning of the programme, Milica Stanić Radonjić, the business secretary, greeted many guests on behalf of Museums and Galleries of Budva, welcomed them to the memorial house "Red Commune" and introduced them to the exhibition.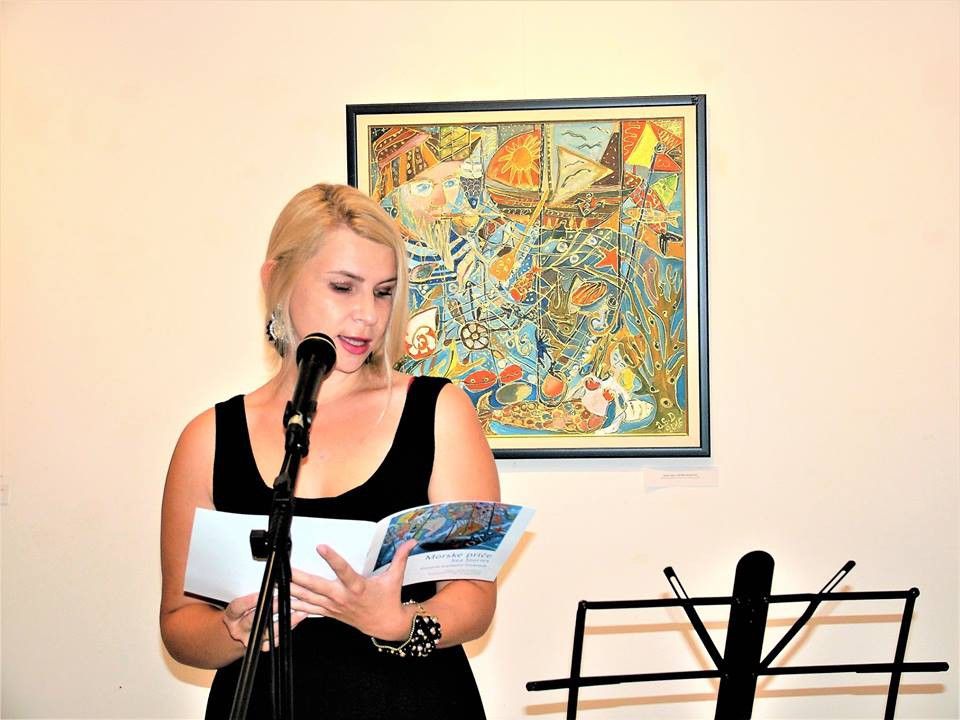 Stanić Radonjić read the review of the work of Danijela Stanković Drobnjak, written by Anastazija Miranović, art historian, director of the National Museum of Montenegro:
"Sea, shells, cypresses ... stone cladding, boats, ships ... distances ... Landscapes, real, frivolous ... Phantasmagoric field of mental origin. Like the Little Mermaid or Alice in the land of coastal marine wonders, Danijela moves us with her blue spaces, almost naive, the child is sincere, pure. Miraculous and at the same time everyday, ordinary, little worlds become privileged places of artistic pursuits, to which Danijela gives a pictorial halo specialty."
Painter and art historian Muharem Muratovic opened the exhibition with the following words:
"Danijela's artistic expression is her distinctive character with exceptional and accentuated characteristics of the Mediterranean spirit. This affiliation to the Mediterranean goes even further, giving her paintings a dose of something playful and fairy-tale, so watching her paintings makes you sink into a healing bath for your soul."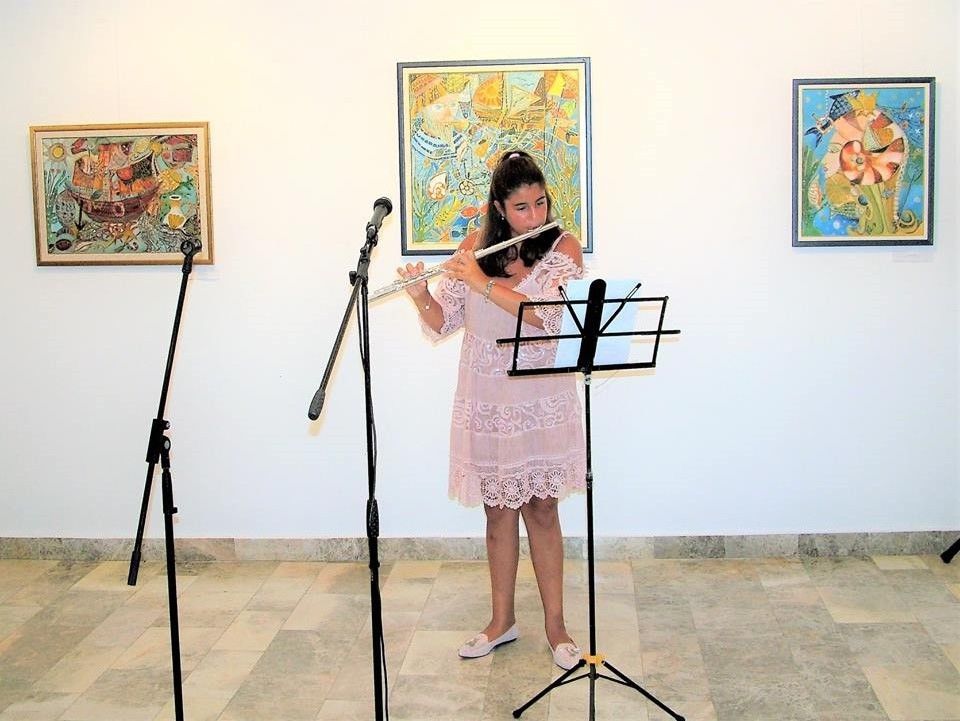 In the music part of the programme, Anastasija Golic, a fourth-year student of the flute of the Petar II Petrovic Njegoš School for Basic Music Education from Bar, performed the songs "Progressive Duos" and "Menuet", by composer Georg Phillipp Telemann.
The exhibition is open to the public until August 15, 2018.