06 August 2018 - During the second Yacht Week in the City Port of Herceg Novi, 40 ships sailed with over 450 crew members from almost all continents. They spent one day in the port, and on 6th of August, they all continued their journey by 12 PM.
The crew members were from European countries, but also from Africa, South and North America, Australia, according to Božo Ukropina, the Director of the City Port Management Agency at Škver.
"The first yachts started to arrive in our Port yesterday after 5 PM. Due to a large number of vessels, we had to relocate some of our regular customers, but everything went fine. Like the last time, the crew members had an organized gathering in the City Tavern and this morning they went away satisfied," said Ukropina.
City Port management is satisfied with the city's current season. In May and June, about 200 vessels have used their services, which is 20 percent more than last year at the same time. In July, about 10 percent better attendance is recorded. The third Yacht Week will be held on Sunday, 12 August, when, according to Ukropine, 20 vessels are expected and 250-280 crew members.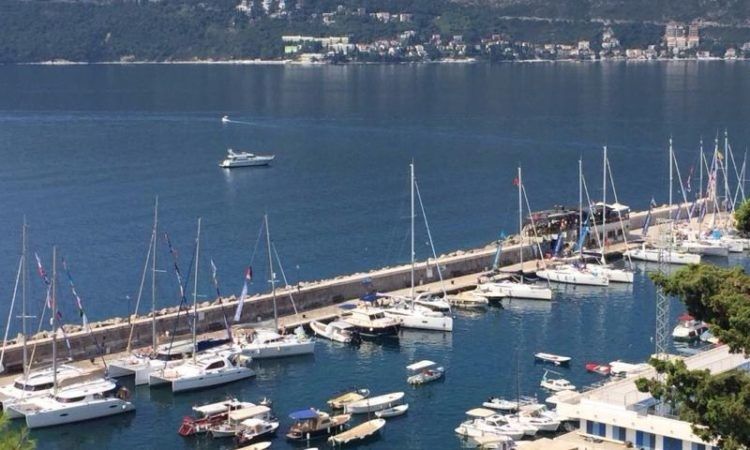 The "Yacht Week" event is organized by the agency "European travel ventures" since 2006. It represents seven days of organized group sailing complemented by diverse events, the aim of which is to discover new destinations. "Yacht Week" has so far been held in Croatia, Greece, Italy, Spain, Caribbean and Thailand - and now it is also in Montenegro, in Herceg Novi.
During the first Yacht Week in the City Port of Herceg Novi, 20 ships sailed with over 250 crew members from different continents. The sailors were from Australia, America, Europe and Africa, from European countries Portugal, Italy, the Netherlands, Belgium etc.
According to the organisers, they chose Herceg Novi because of the history and a great number of important cultural monuments, the beauty of the Herceg Novi Old Town, the fortress, the beautiful landscapes, and the charm that never fails to impress all visitors.