20 August 2019 - Nautical-tourist center Porto Montenegro in Tivat is hosting one of the most famous ships in the history of world yachting and development of what is known today as "jet-set", a famous superyacht Christina O that used to belong to Greek shipping magnate, Aristotle Onassis.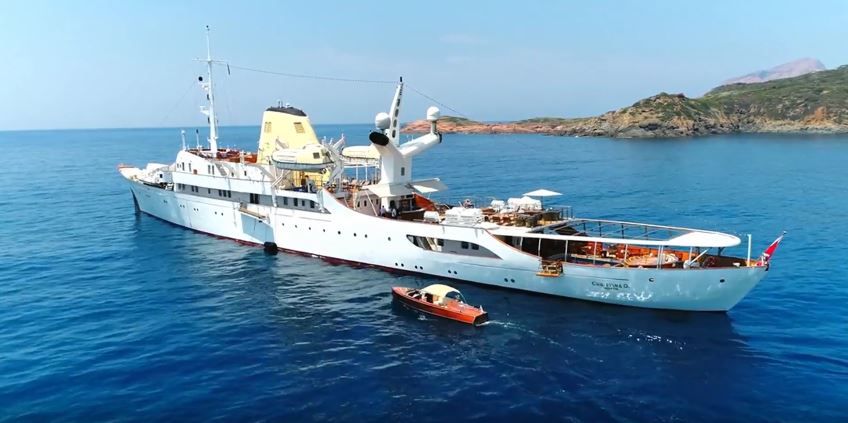 This beautiful old ship with elegant hull painted in white, docked in Porto Montenegro two days ago. Cristina O is tied to berth 3, close to the border crossing in the Tivat marina. The ship, which is 99 metres long and 11 metres wide, with a draft of 4,24 metres, started its journey 75 years ago coming from the shipyard of Canadian Vickers company in Montreal, where it was built in the form of a frigate Stormont K-237 for the purposes of Canadian Navy.
This warship of the River class served as a convoy escort during the Battle of the Atlantic and was present at the Normandy landings. Famous Greek shipping magnate, Aristotle Onassis, purchased the Stormont after the end of World War II, as it was one of the many surplus naval vessels. He then entrusted the purchased frigate to the famous yacht architect Cäsar Pinnau to turn this former warship into a luxurious private yacht.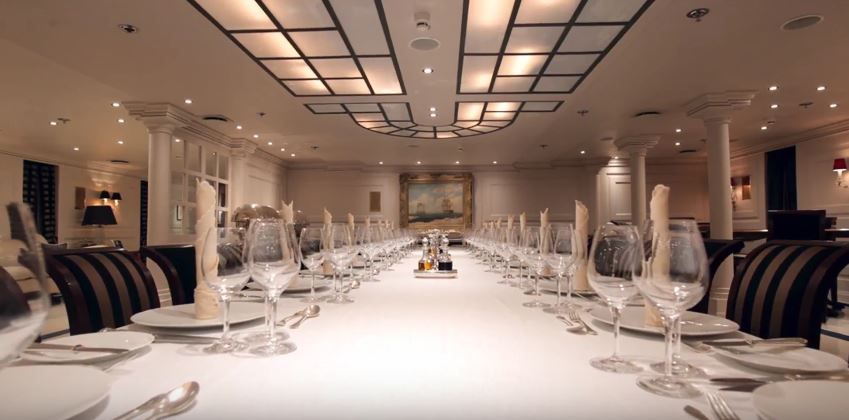 Onassis spent around 4 million USD to convert the vessel into an elegant first superyacht in the world, named after his daughter Christina. Christina O has a master suite, eighteen passenger staterooms, and numerous indoor and outdoor living areas, all connected by a spiral staircase. The aft main deck has an outdoor pool with a minotaur-themed mosaic floor that rises at the push of a button to become a dance floor, and there is a helipad on the promenade deck.
Thanks to the size and firmness of the hull and mechanical basis of the warship, Christina had unrivalled levels of luxurious amenities. As the first superyacht in the world, it inaugurated new directions in design, projecting and creating the greatest and most luxurious private yachts.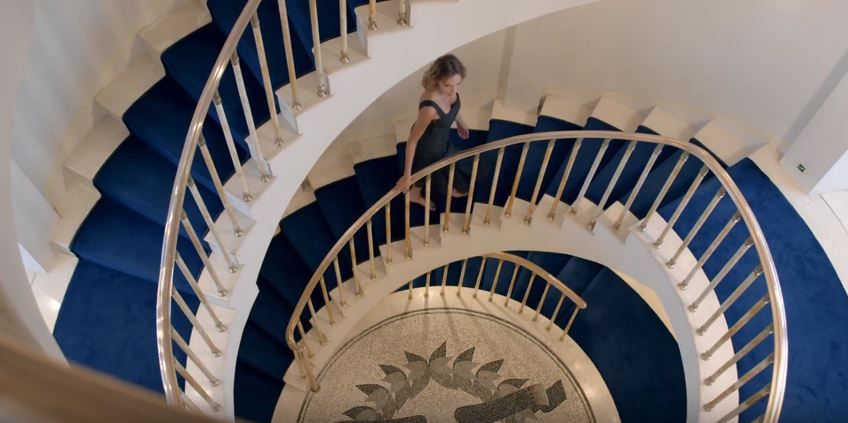 In the following years, this ship and its charismatic owner became the epitome of establishing what is known today as "jet set" and "elite yachting" because Aristotle Onassis hosted many celebrities in the world of business, politics, media and film at Christina.
This yacht hosted the wedding ceremony of Prince of Monaco, Rainier III and American actress Grace Kelly. American president, John F. Kennedy, British Prime Minister, Winston Churchill, as well as many acting and musical stars, such as John Wayne, Maria Callas, Frank Sinatra, Marilyn Monroe, Greta Garbo, Richard Burton, Elizabeth Taylor and Eva Peron, had a chance to enjoy the incredible luxury of Christina O.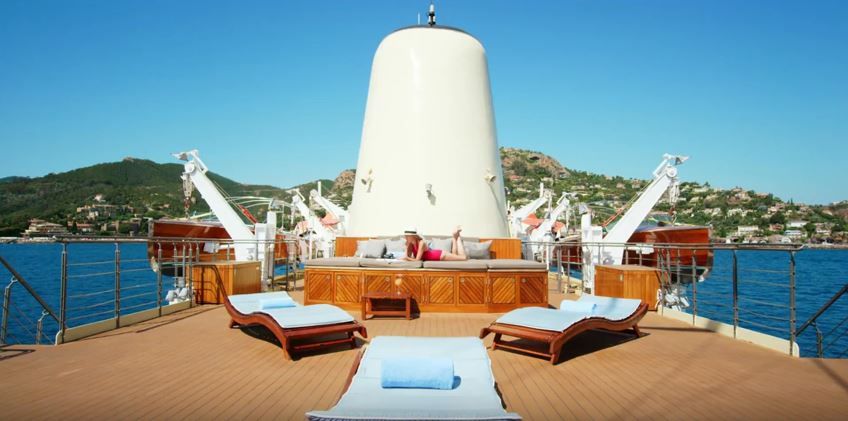 When Aristotle Onassis died in 1975, he left the "Christina O" yacht to her namesake, who gave the vessel to the Greek government for use as a presidential yacht in 1978. Rechristened the Argo, she was allowed to decay and was eventually put up for sale at 16 million USD in the early 1990s. In 1998, she was purchased by Greek shipowner John Paul Papanicolaou, an Onassis family friend, who had sailed on her as a child. He reverted her name back to Christina O, in tribute to the late Christina Onassis, who had died in 1988, and undertook a major refurbishment between January 1999 and April 2001 that cost over 50 million USD.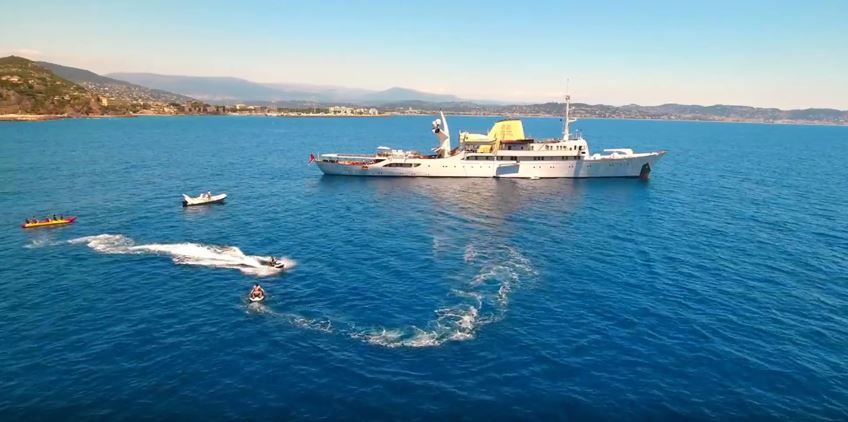 Christina O is now "loaded" with cutting-edge technology, but has retained in the exterior and interior its charm of a classic, real old-ship that is literally unattainable for modern and much more expensive super-yachts. The yacht is used as a charter yacht and its rental, depending on the time of year, costs from 560,000 to 700,000 EUR a week.
Source: BokaNews, S. Luković