Until now, children with disorders from a spectrum of autistic diseases, who could not be provided with adequate medical care in Montenegro, were sent to health centers in the neighboring countries. This was not ideal for Montenegrin families, despite the support of the Health Insurance Fund.
The tragic case of the autistic Ognjen Rakočević, whose disappearance last May resulted in a 13-day search, was found dead. This unfortunate event united Montenegro and put its traditional solidarity at the forefront; it also instigated the Government's intention to establish the Center for Autism. This was accompanied by inter-agency cooperation and the willingness of institutions to provide facilities and resources, as well as socially responsible individuals and associations who provided the necessary equipment and furniture.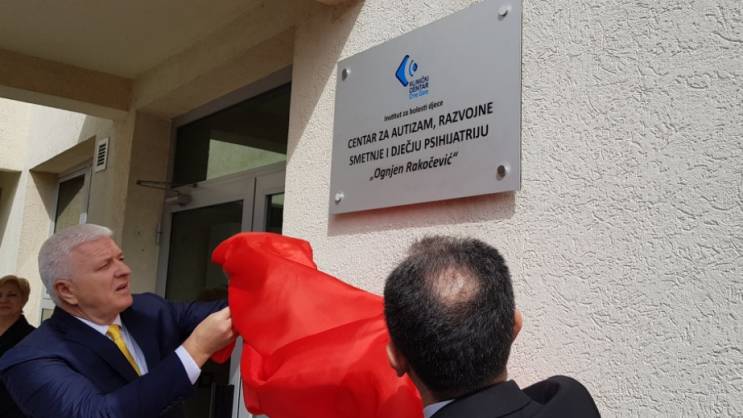 Professional support and support for children and parents who need it will not be charged. From today these children are under the care of the Government and the Ministry of Health.
The Center will conduct procedures for early diagnostics of autistic spectrum disorders and early intervention measures, as well as all other medical support for autistic children regardless of age. The center is 410 square meters large made for medical activities and boasts equipment worth 64,000 euro, which was provided by the Ministry of Labor and Social Welfare and the Employment Agency of Montenegro.
The government announces that within the project implementation phase, by 2020, they plan to expand the capacities of the existing counseling centers in Berane, Herceg Novi and Pljevlja.