August 11, 2020 - Grbaljsko Polje and Krtoljsko Polje (fields in Grbalj and Krtoli) have fed the Bay of Kotor for centuries, and the fertile land of this area was paid for with gold and fiercely guarded. Grbaljsko Polje has been neglected in recent decades and turned into an industrial zone, but it still has the potential to produce high-quality organic food if it had someone to till the soil. Vladimir Španović from Tivat, who does not own a single square meter of arable land, is today the largest agricultural producer in our region. In Đuraševića Polje, at the Lokve site, he cultivates 3,000 square meters of vegetable gardens and 4,000 square meters of orchards.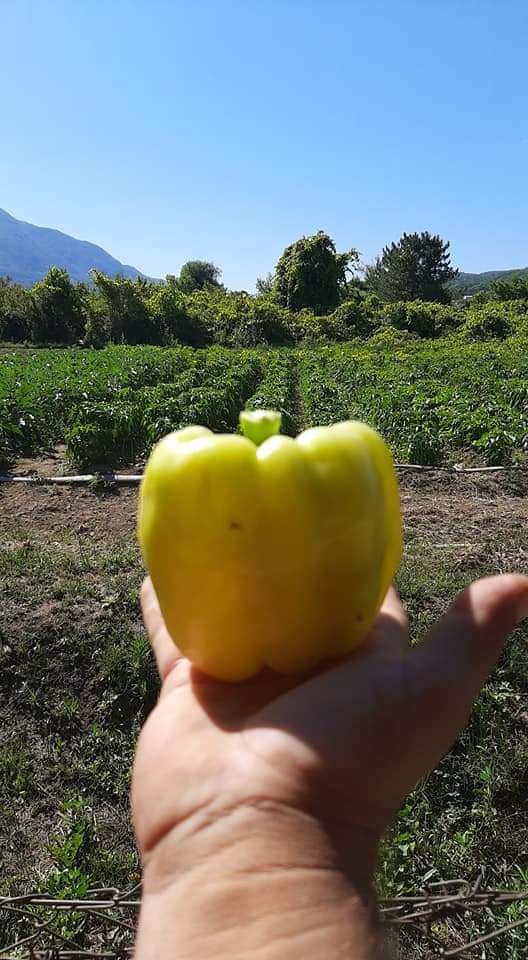 Photo: Private Archive
"Everything started completely spontaneously. I grew up in the center of Tivat, on asphalt, as someone who never had contact with the land. But, spending time in Grbalj, where I run a carpet service, I started to look at the fertile land all around me and began to think about starting a completely new business there. I started with some laying hens, as well as fattening chickens, keeping pigs. There were sows, the sows were farrowed, and little piglets were sold. Now I have an orchard and a garden on nearly three thousand square meters," explains Vladimir on how he started his business venture, which he says could not fail.
"I had no experience, except that my family was originally from Gradiška near Banja Luka, and my grandparents were engaged in agriculture and animal husbandry. Today, my uncle is engaged in cattle breeding. In principle, I have always been attracted to it. But I have never actually worked on the land or helped anyone in agriculture before."
• Today, what you are doing is almost an attraction. When we were growing up, everyone who had a backyard was engaged in cultivating the land, at least for their own needs.
"Especially in Grbalj, people were primarily engaged in agriculture and animal husbandry. I have many friends of my generation who lived from agriculture, primarily Grbalj tomatoes and Grbalj peaches. There are no such peaches today. Not just those specific ones, but none at all. In the entire Grbaljsko Polje today, I am not sure that there are a total of 500 peach trees."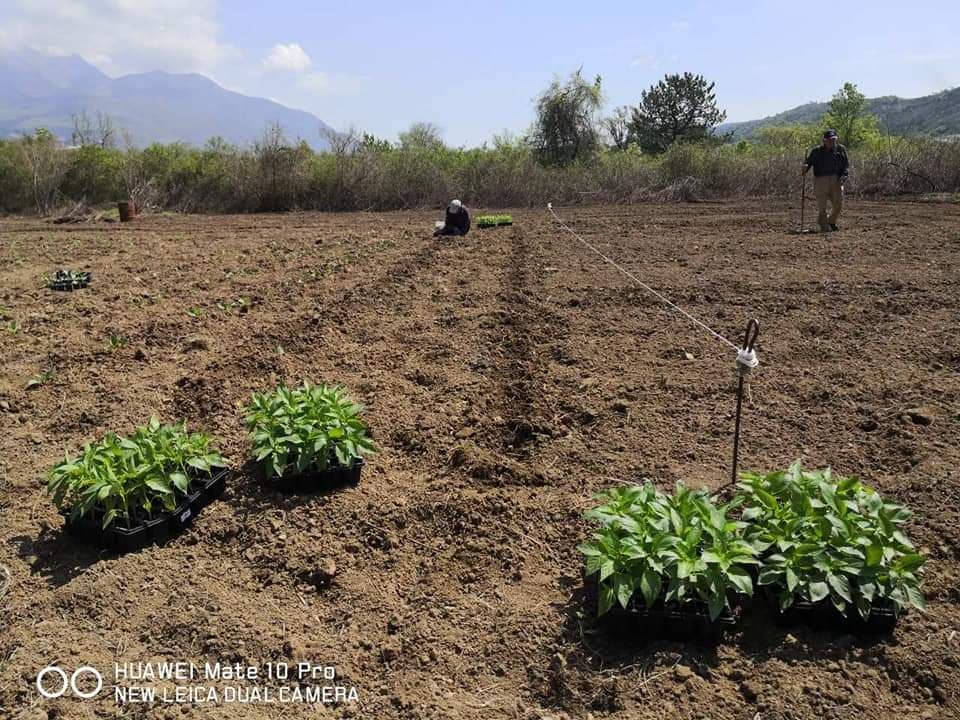 Photo: Private archive
• Considering that you spend a lot of time with people from Grbalj, have you ever commented on the reasons for the disappearances? Most of the Grbalj villages are still inhabited, people live in houses that have backyards, and they have fields that can be cultivated.
"Thirty years ago, when they were actively cultivating the land, they were children. Usually, it was difficult for them to go to the field because they would be going twice a day. Often, they would go on small motor cultivators, so the journey from Lješevići to the plot took half an hour or more. Then the whole morning watering of tomatoes, not with motor pumps that we have today, but with cans. They took water from the well, and no one then had fewer than 2000 stalks of tomatoes, plus all the other vegetables. At the time, the job was very strenuous and exhausting, especially for young people who wanted the sea and swimming rather than working in the fields. And then came the war years, and everything was devalued, and that work was no longer profitable. Until the war, agriculture was a very prosperous business.
Here is one piece of information from a man who lived off the land, who ceded the land to me for use - his mother brought home three of her father's salaries from Tivat market square on Saturdays, where she would be from seven in the morning until noon. On other days, one at a time. We are talking about the period until the beginning of the war. And then the buyers appeared, the prices dropped drastically, and everyone lost interest in that job. Import lobbies also took care of that.
The other thing is that the people who did all the work back then got older over time. The younger generations were employed by companies and only jumped out on weekends to help their parents. As the parents got older, the field was forgotten, and only the small plot around the house was cultivated for their own needs. And when the parents died, the children no longer wanted to work for their individual needs. That is why today we have the Grblajsko field, which has healed like the Amazon."
Photo: Private archive
• Today, Grbaljsko Polje is primarily an industrial zone. Still, Grbalj is big.
It is safe. Kovačko Polje can be cultivated, and Krtoljsko Polje has not been devastated in terms of construction. It has healed, but it can all be cleared. In Donji Grbalj, below the village of Kubasi, we also have a large field. There is also land in Glavatičići. It's all just a forest today.
• There is a lot of unused agricultural land, and we are all aware of that. You went into business without a single square meter in your possession. Can and should your example serve others? I ask this especially considering the current situation and the fact that already this fall, we will all be fully aware that the state of a country's economy is primarily reflected in the state of its agriculture?
"I would like to have a neighborhood that I would give my working hands to, and that would provide for me tomorrow. However, I doubt that anyone will get caught up in these things. Our people have been running away from work lately. That is what sociologists should give a definition to - what happened to our people? I have a feeling everyone has condensed. Many sold the land. But even those who haven't, and haven't been living well lately, don't want to work.
In general, we are a condensed nation. We are all too good for a hard day's work, we feel that work is dirty, beneath us. I have been running a carpet service for ten years. You can't find a worker. Some young guys come to work for a short time, but it is out of the question that a family man will accept such a job. And it's working with regular working hours, where you can't earn less than 500 euros. But you can't find a worker like that. The other thing is that everyone wants to be managers, to make millions, trillions. God forbid anyone sees you carrying a dirty carpet from someone's house."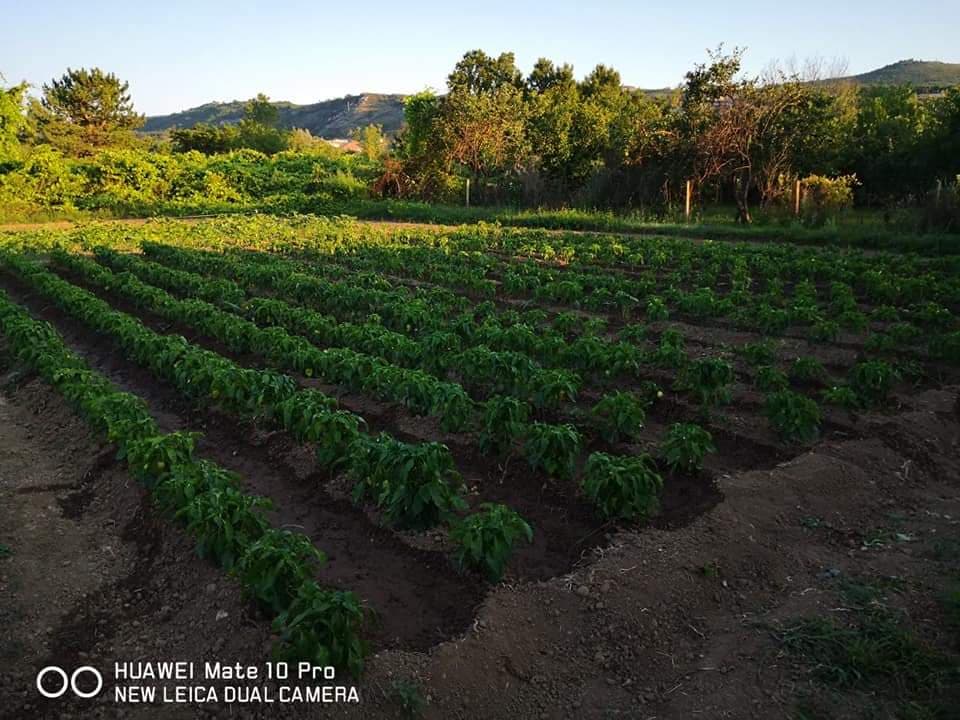 Photo: Private archive
• Nowadays, the work of farmers is much more comfortable. Still, there is work to be done. What does a typical workday look like for you?
My workday starts around seven in the morning, I feed the animals, then deal with the carpets, and around 1 pm the chickens need to be let through the orchard. In the afternoon, the animals from the pasture slowly start moving towards their pens. Then there is a new round of feeding the animals, and then the delivery of carpets."
Vladimir returns home from work around 9 pm. He returns tired, but also very satisfied, because, as he says, he lives from his job.
"I am my own boss. When I decide to, I can go and not work for a few days. Of course, this does not apply to the farm. You must always be present there. But I can close the carpet service for a few days when I need to rest. What is even more important - I know what my family eats. The food we buy in stores and markets is mostly chemically treated."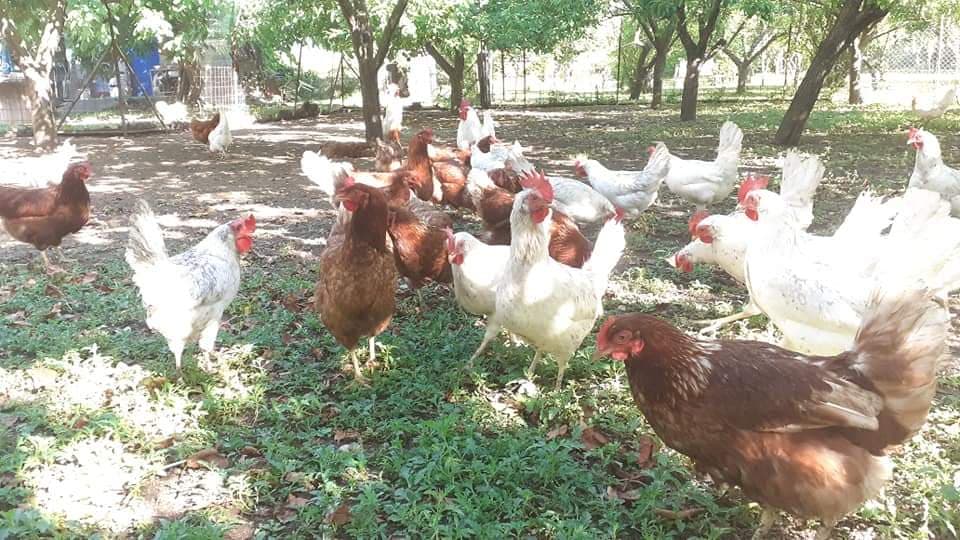 Photo: Private archive
This proud and hardworking host has opted to grow organic food.
"Out of 500 tomato plants, 200 are already unusable because flamingos attacked them. Some funds are available for organic production, but I just didn't get around to dealing with it. It will be enough for my family, " Vladimir will be satisfied, emphasizing that there are no problems with moving surplus products.
"Even if I had 10,000 square meters for growing, I would sell all my vegetables. I am in negotiations to lease another eight thousand square meters so that I can expand the orchard and be able to raise more animals. "
Fruit-wise, Vladimir currently offers pears, apples, cherries, sour cherries, figs, wild and cultivated pomegranate, peaches and nectarines, and his vegetables include the famous Grbalj tomato, but also ordinary-hybrid varieties, as well as all kinds of peppers, cucumbers, eggplants, rocket, and watermelon.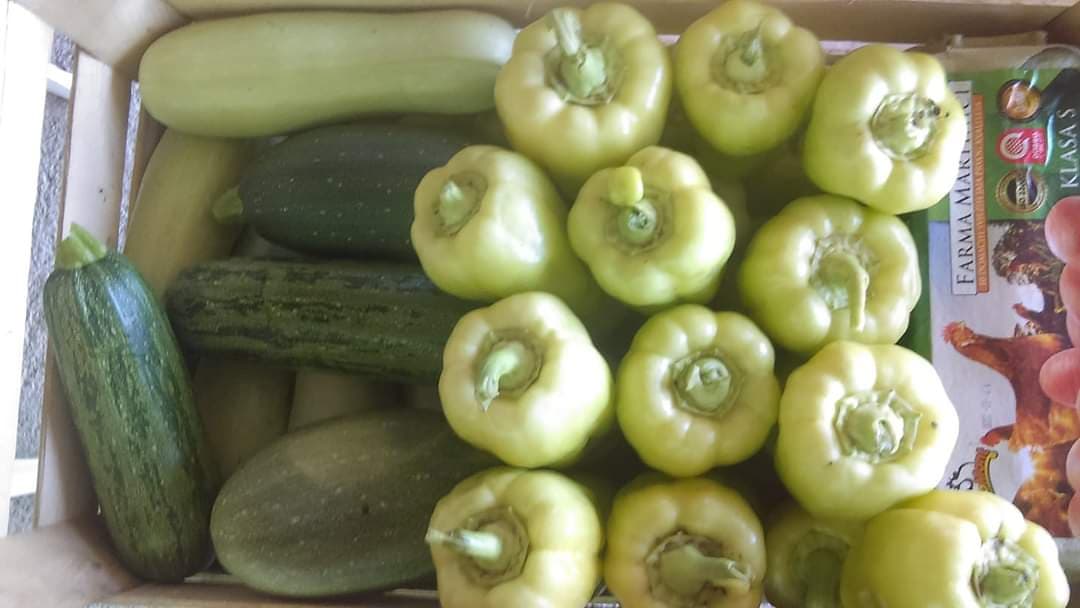 Photo: Private archive
"Producers from Zeta and Ulcinj are known for watermelons, but that is not what is offered from Grbalj, as far as sugar is concerned. Grbaljsko Polje is a gold mine that no one uses because no one wants to work, "Vladimir Španović states with sadness.
Vladimir takes care of his farm by himself, and when it is the planting or harvesting season, he hires friends who come to help him. He says that he would gladly hire someone to help him regularly, but no-one is interested, even now, when it is increasingly certain that healthy food will soon be the highest luxury for all of us.
The farm of the Španović family is currently the largest agricultural producer in Grbalj. Vladimir says this itself is a sad fact.
"Thirty years ago, every family in Grbalj did what I do, even more. Today, I am interesting as the "last Mohican", and I am not even from Grbalj. It is sad what Grbaljsko Polje looks like. I have been clearing the plot where I plant today for half a year. I was not ready to pay someone for that service, so all winter, as much as I could from other jobs, I slowly cleared the land given to me for use without any compensation."
Vladimir emphasizes that many people from Grbalj would give their agricultural properties for use, but there are no interested parties to take them on. If he could, he would model the whole Grbaljsko field, he points out excitedly.

Photo: Private archive
Wanting to inspire others to follow in his footsteps, Vladimir brings us another piece of information at the end of our conversation, which, as he says, is not made up but received from a man from Grbalj who has been keeping goats all his life.
"With only ten goats, you have a guaranteed monthly salary of at least 500 euros, which means that in addition to milk, you also sell cheese and goat meat," Vladimir concludes jokingly:
"It's a challenging job. You have to graze the goats for two hours in the morning, and then again in the afternoon. While the goats graze the fresh grass, you rest in the shade with a newspaper or book. Tough work."