23 July, 2018 - A traditional event held in July in the Boka Bay is maintained and held for five and a half centuries without interruption, and every July 22nd, the people of Perast town rebuild the Gospa od Škrpljela Island ("Our Lady of the Rocks") from their boats by bringing rocks from the coast and dipping them into the sea. It is all about a unique and custom tradition related to the emergence and restoration of the artificial island.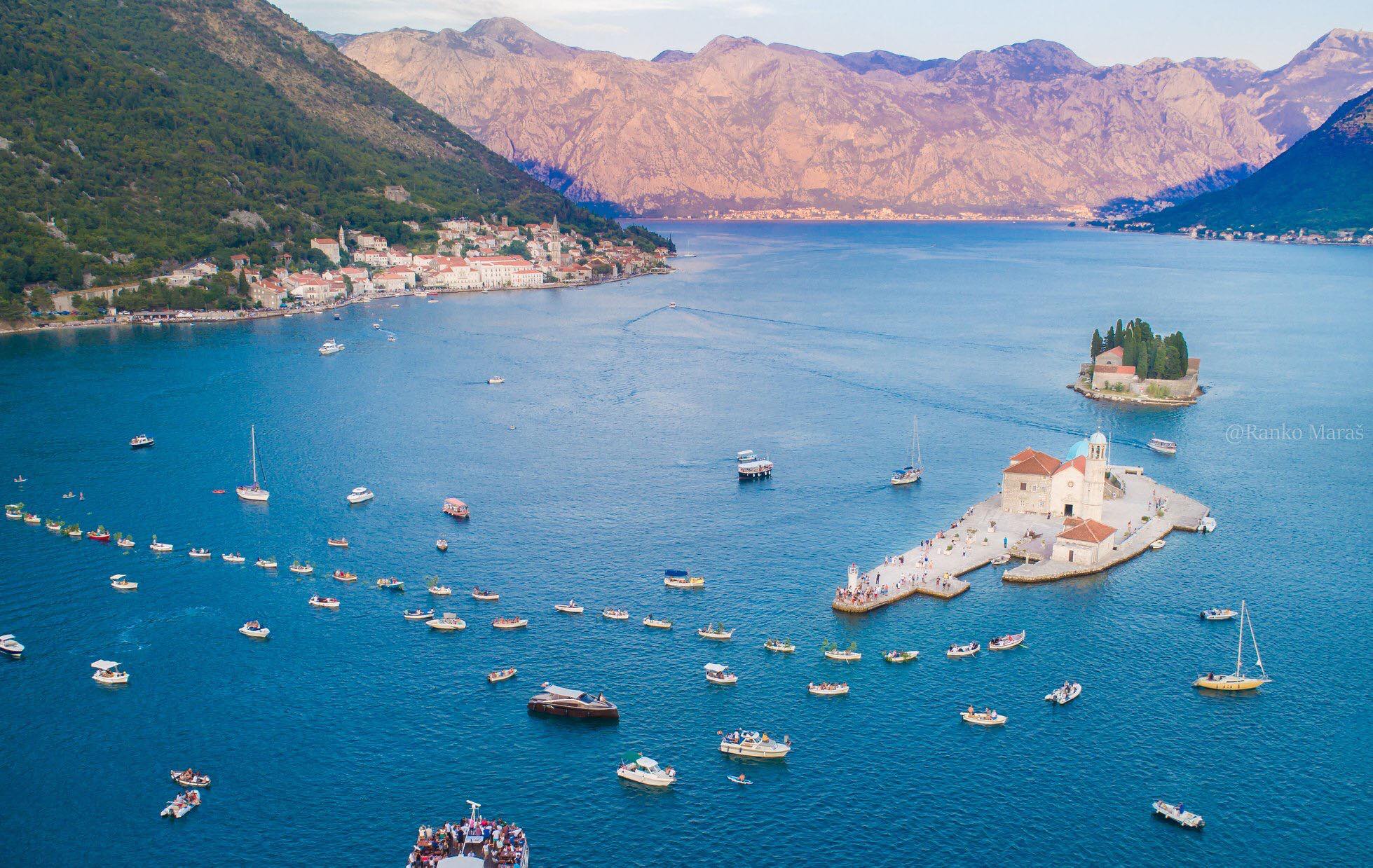 People spontaneously gather before the sunset, take their boats in the water and bind themselves in one convoy. Then, they go along the coast to the Museum of Perast and once they reach the island, they throw the rocks out of the boats to keep the statics of this artificial island. Earlier, it was even punishable if someone would take the boat and not the rocks with themselves – it was the moral obligation of every citizen of the town of Perast.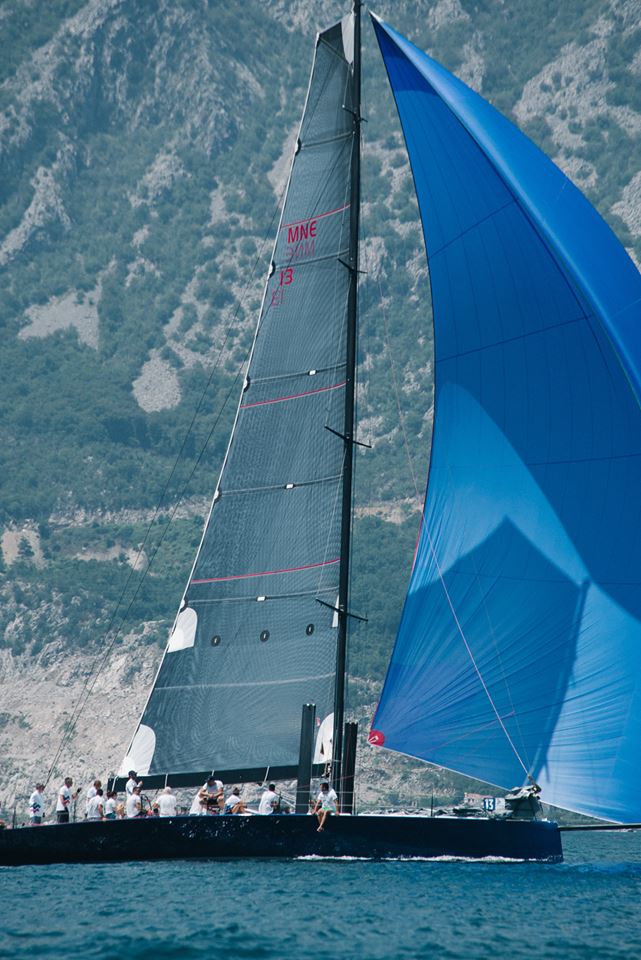 The manifestation was named after the Italian word "fascia", which means the rope or string, which is because of the boats, interconnected and filled with stones, surrounded by Lombardy poplar branches, floating to Gospa od Škrpjela.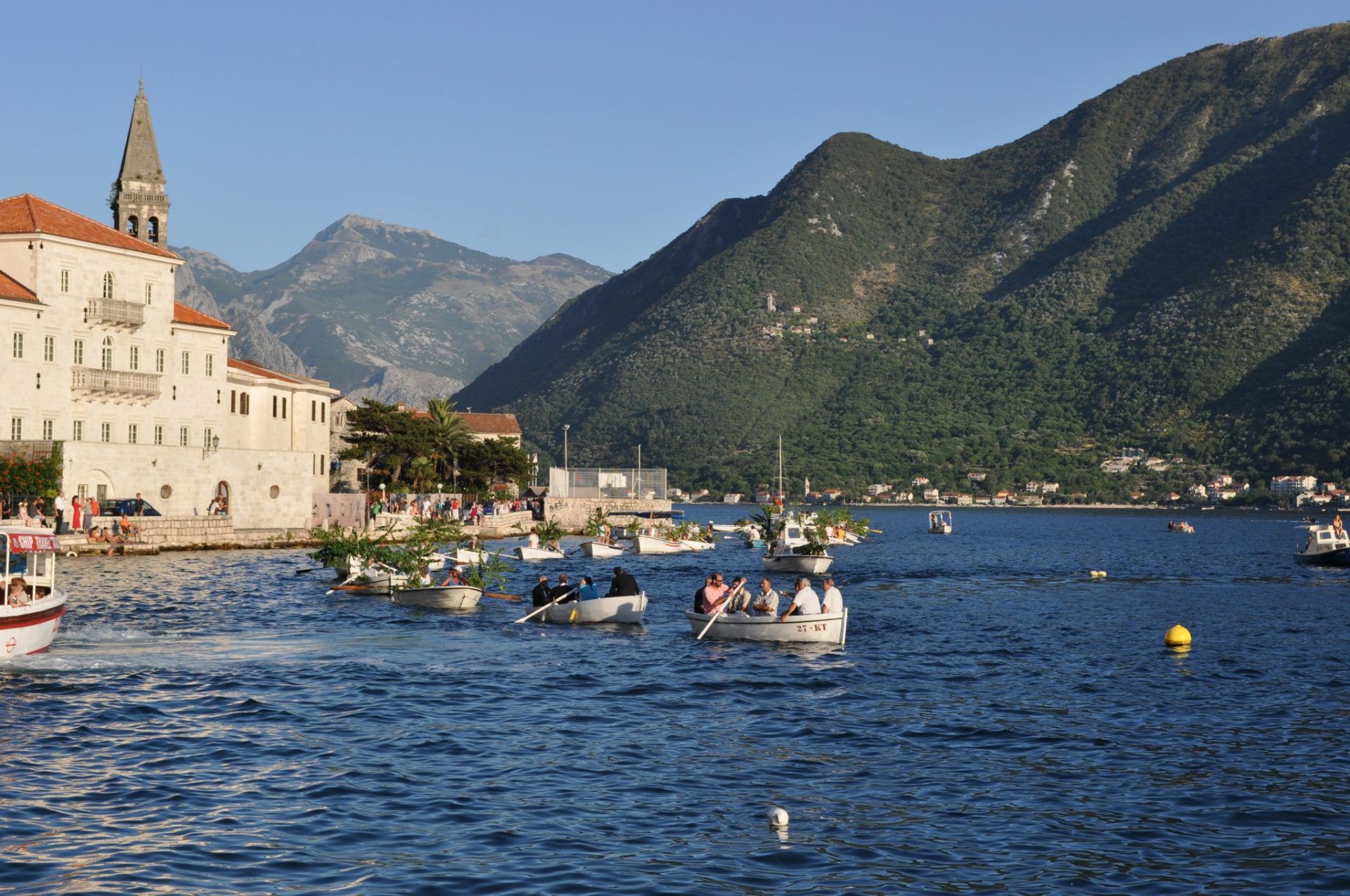 Nowadays, these feasts are attended by people of the Boka Bay and tourists, because the Fashinada represents a kind of cultural and tourist event. This custom event is even included in the immaterial cultural heritage of Montenegro.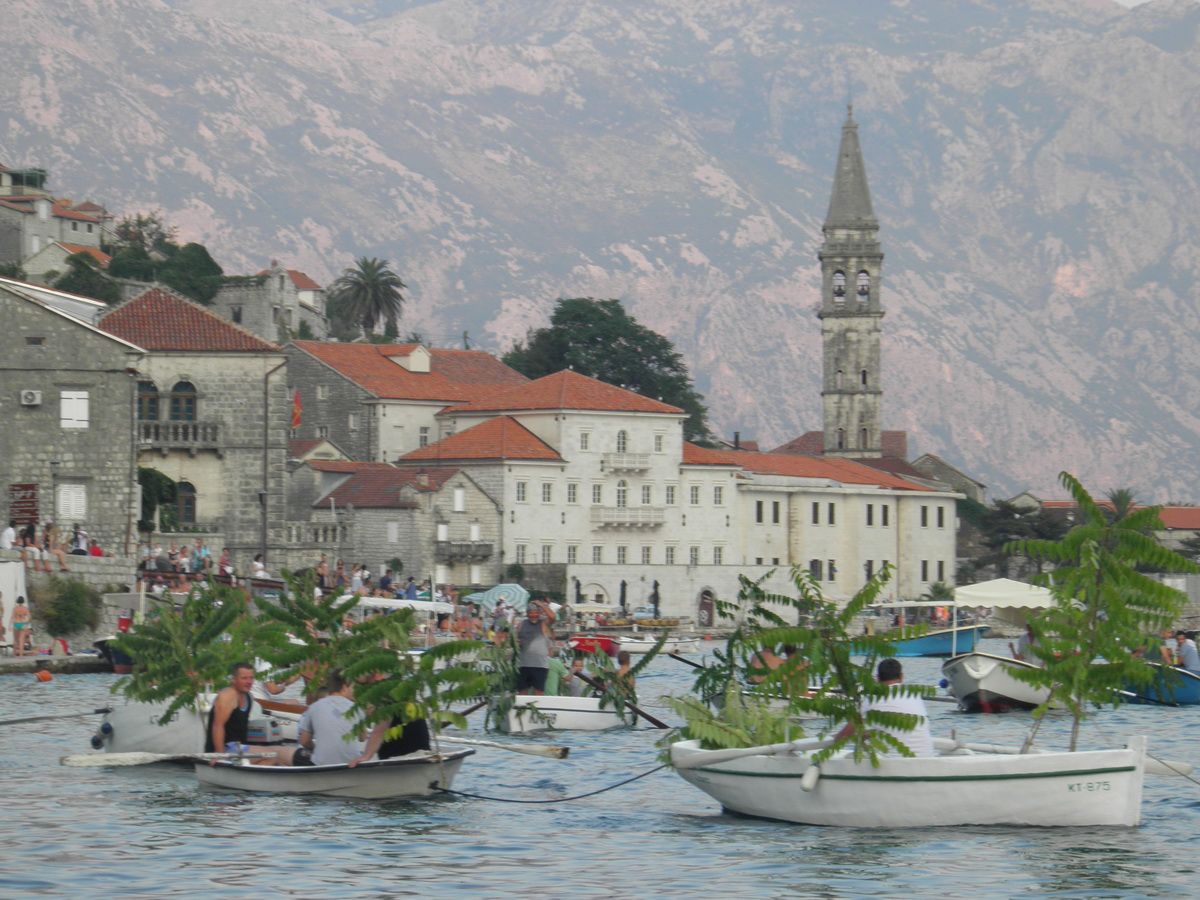 What makes Fashinada even more unique is the fact that for so many centuries of tradition it was never interrupted, even during wars and earthquakes – it always existed and survived.