It was noted that the Montenegrin stitch was developed in the 17th century. It is interesting because it is a special double-sided sewing technique that gives a unique appearance, also due to the fact that a greater number of diagonal crossings and interlacing guarantees the longer durability of knitting. The outside contours have the shape of a cross, while the inner side is much more complex.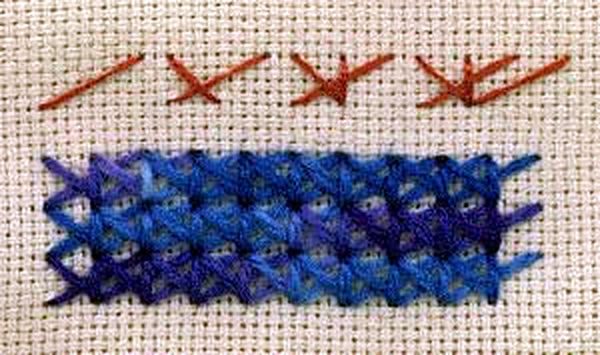 You can search the internet to find out more about the Montenegrin stitch. The portal dedicated to sewing inaminuteago.com describes the Montenegrin stitch as a quick and simple technique of sewing. They also point out that it belongs to 5 (five) of the most important world techniques for making crossbands. The website fidella.com describes three variants of the Montenegrin stitch.
In addition to web publications, one book was particularly interesting. Canadian Amy Miten published a book entitled "Autopsy of the Montenegrin Stitch". The book contains over a hundred pictures and diagrams describing in detail the two-sided technique of making it, as well as possible variants and variations. Especially interesting is the Montenegrin embroidery in a rectangular and diagonal form. The book has a canvas bag with the MONTENEGRIN inscription, which was made only using the technique it describes.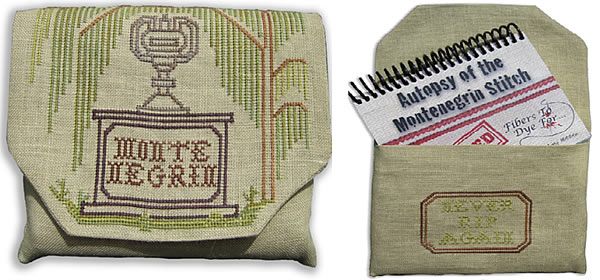 The technique of the Montenegrin stitch should be preserved at the national level and should be passed on to the future generations. The Montenegrin stitch is a small but important contribution to the world's cultural heritage and we should promote it in the future. To start, perhaps this technique could be used to create souvenirs, instead of imported plastic toys applied by MONTENEGRO inscription.
Source: Montenegrina.net