June 13, 2018 - For more than half a century, Montenegrin company "13. Jul - Plantaže" has represented one of the largest and most important producers of grapes, wine, and brandy in Southeastern Europe. Several generations of Montenegrin winegrowers, winemakers and wine cellar workers took part in the creation of one of the most successful Montenegrin companies. "13. Jul - Plantaže" pays great attention to Montenegrin grape varieties and authentic Montenegrin wine that reflects Montenegrin culture.
On June 13th, 2018, in the wine cellar Šipčanik, Plantaže celebrated the great jubilee: 55 years since the founding of the company. The president of Montenegro, Milo Đukanović, was present at the celebration, and emphasized that the company should be proud of its current accomplishments: "Plantaže, besides being one of the largest exporters and employing 1,2 thousand workers, established new standards and recognized the importance of linking agricultural production with culture and tourism. To celebrate 55 years is a success in itself. Plantaže is not only a company in which 1,2 thousand people work, not just one of the biggest exporters but a firm that is constantly working on science and research."
The Executive Director of Plantaže, Verica Maraš, proudly announced: "Plantaže is a proud firm, proud of its 55 golden years because the company today is undoubtedly confirmed, complete, unique and the most famous Montenegrin brand."
The chairman of the company's Board of Directors, Veselin Vukotić, said that Plantaže is an unusual existence in Montenegro: "It's an unusual company, an unusual organization, an unusual ambiance. It is unusual because it was never a burden to anyone. We are unusual because we have been at the top and among the best, not only in Montenegro but internationally as well".
On the occasion of the great jubilee, Plantaže organized an incredible music spectacle, the concert of the artist Goran Bregović under the title "Three letters from Sarajevo". The concert was held on June 13th, from 8:30 pm in the heart of the vineyard on Ćemovsko field. Numerous fans around the region had the opportunity to enjoy the concert in the unique ambiance of the largest vineyard in Europe in a complex in the heart of Plantaže.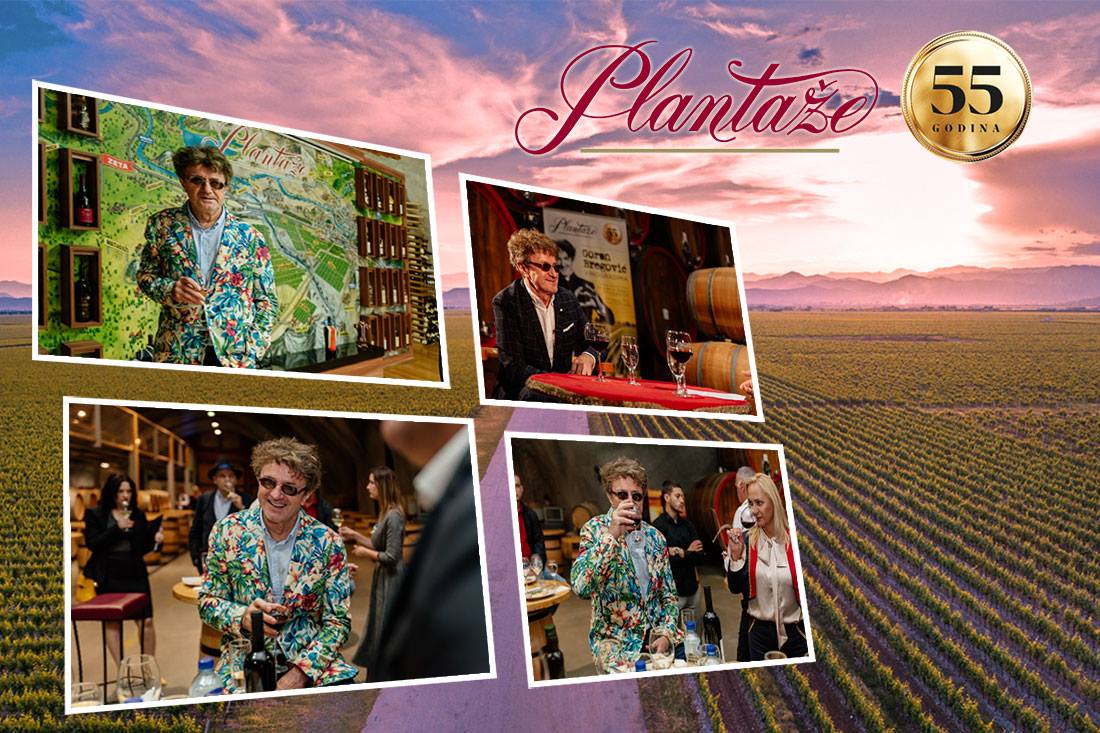 The celebration was attended by state officials, friends of the Plantation from Montenegro, business partners and admirers of the brand from over 40 countries, among which are the countries of the region, as well as China, India, Switzerland, USA, Canada and many other important export destinations.