23 August 2019 - The first edition of the manifestation Wine Until Dawn will be held on Sunday, August 25, starting at 8 pm in the gorgeous ambience of the restaurant Vista Vidikovac in Budva.
The very first Wine Until Dawn Montenegro event will feature an exhibition of wines with the possibility of purchase, and is designed as a unique gathering place for wine lovers and connoisseurs, renowned catering establishments and producers of the best wines from Montenegro and the region.
The event organizers have prepared a Workshop for catering staff, and after the workshop, guests will have the opportunity to learn about wine and food pairing. The party will last until the morning, and the organizers invite all interested individuals, both caterers and wine lovers, to come and enjoy the wonderful evening.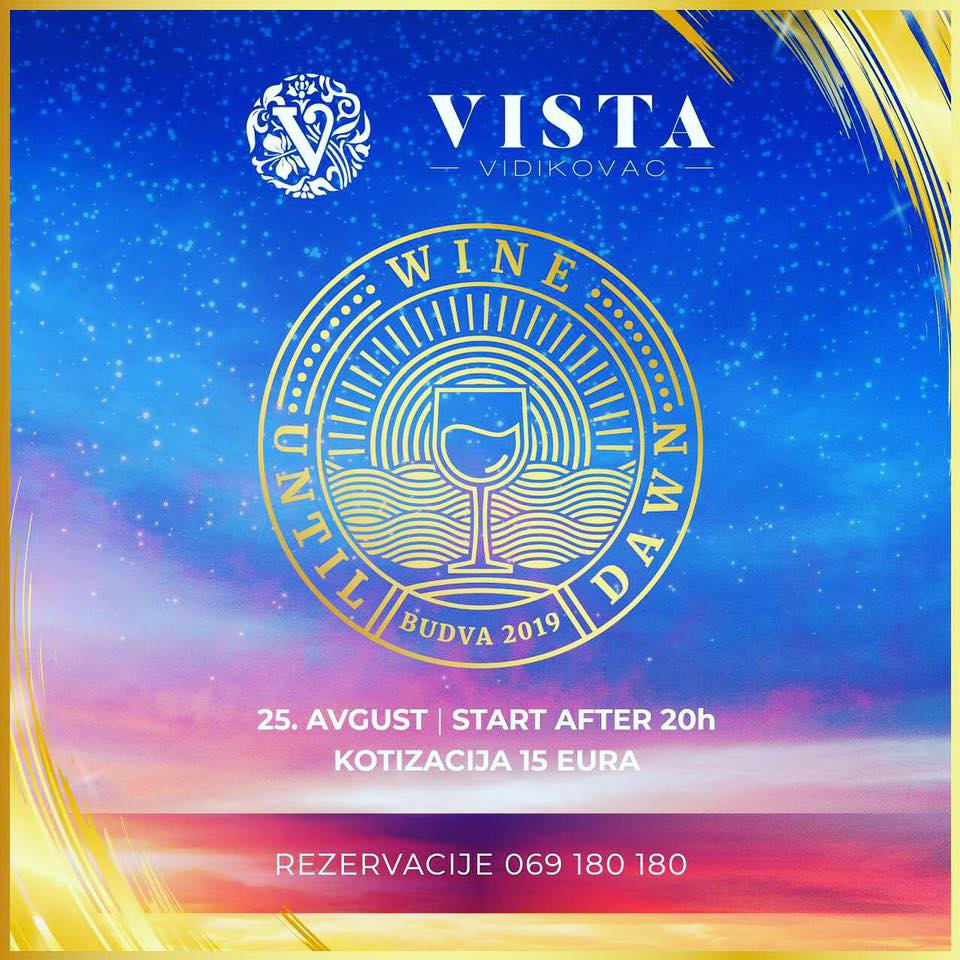 "We invite all producers, caterers and lovers of quality wines to take part in the Wine Until Dawn event, so we can spread the wine culture in Montenegro together", says the announcement of the organizers. "Whether you are into producing a quality varieties of wine, or just enjoying the beauty of finest wine rituals, Wine Until Dawn is the event not to be missed," states the organiser's invitation.
Be the part of the first late-night wine event in Montenegro!
Event registration fee is 15 EUR and reservations can be made by calling 0038269180180.
Wine Until Dawn Schedule - Sunday, August 25, 2019
8:00 PM - 8:45 PM
Workshop for catering staff
8:45 PM - 9:00 PM
Opening ceremony of the salon
9:00 PM - 9:30 PM
Rose wine food pairing
10:00 PM - 10:30 PM
White wine food pairing
11:00 PM - 11:30 PM
Red wine food pairing
11:55 PM - 3:00 AM (overnight)
Until Dawn - Wine Party
Read more about events in Montenegro you should not miss at TMN's dedicated page.