While Herceg Novi and Kotor have a long and well-known tradition of carnivals in the winter months, Tivat will host its first summer carnival this year, which we all hope will continue to grow in the years to come.
Budva is also known for its carnival which occurs every May and Kotor, apart from the winter, traditionally organizes a carnival in August where you can see hundreds of group and individual masks at the main promenade (Riva) for one night.
Tivat will try to establish its place on the map of carnival towns in Montenegro and the wider region, mostly thanks to the Non-governmental organization called "Maskarada" and the financial help from the Municipality of Tivat and Tourism Organization of Tivat. The organizers from "Maskarada" have already started making plans for the activities which will take place in Tivat during the three days in June.
The idea is to have a big carnival parade one night at Pine with a concert boasting a famous singer from the region. This would be followed by a carnival for children the other night, and finally a "Masquerade at sea," i.e. on a boat with all the guests from Italy, Slovenia, Croatia, Bosnia and Herzegovina, Serbia, Macedonia and Albania. The organization is very serious and demanding, especially since there will be nearly 300 guests from abroad that the organizers need to accommodate in hotels during the pre-season.
NGO "Maskarada" successfully participated in many carnivals in the region from its foundations only a year and a half ago. They won the first prize at two carnivals in Herceg Novi last year with their group "Teuta and her Warriors".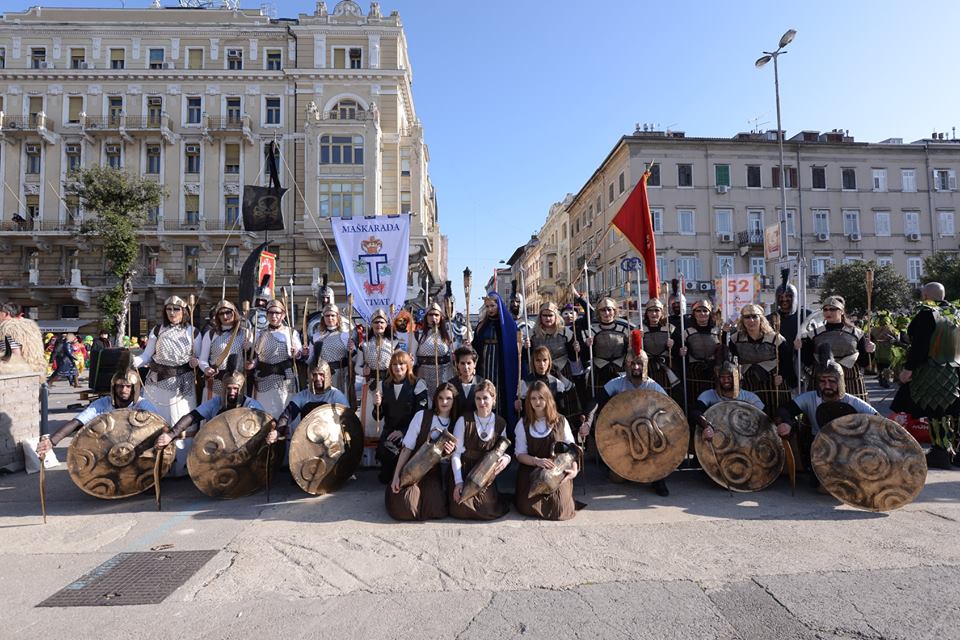 PHOTO: Maskarada Facebook page https://www.facebook.com/maskarada.tivat/
This year, they also won the "Praznik mimoza" in Herceg Novi with another group "Beauty and the Beast".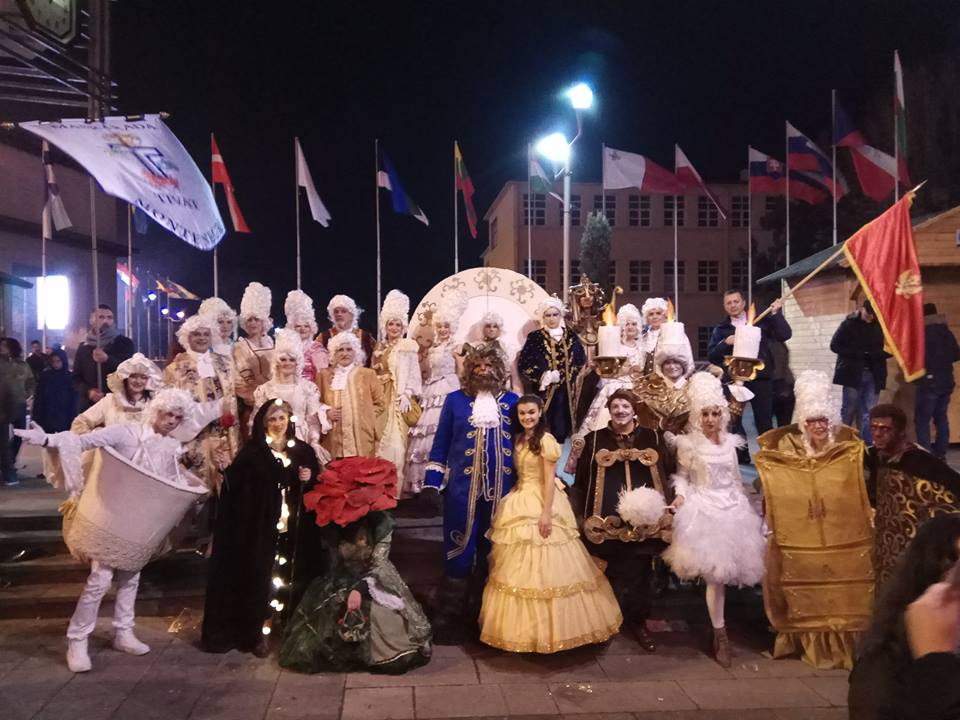 PHOTO: Maskarada Facebook page https://www.facebook.com/maskarada.tivat/
An interesting fact about the Non-governmental organization "Maskarada" is that it is made up mostly by volunteers who like wearing masks, travelling and having fun. Among them, there are a few creative and very talented artists who make all of the masks and props. Besides being active in competitions, NGO "Maskarada" successfully participated in carnivals in Rijeka, Strumica, Pancevo, and Budva. Within a very modest budget, thanks to the creativity of its members, "Maskarada" creates unique and original costumes everyone loves.
Therefore, if you are in Tivat from June 8-10, do come and join this ecstatic gang. It may not be the same as the carnivals in Brazil, but they will sure try. Besides, it is always fun to pretend to be someone else even if just for one night.