July 26, 2020 - KotorArt Don Branko's Music Days, in the search for new forms of art communication, has pioneered several new ideas, continually reflecting on and upgrading them. One of them is "Music of Boka," which, due to its unique energy, caused very positive reactions and cordial feelings among the residents of Kotor.
Thanks to Music of Boka concept, several days a week, residents of the Old Town of Kotor, Dobrota, Kamp, Sveti Stasije, Mua, Prcanj, and Perast wake up to the sounds of the Boka Navy Circle performed by Kotor musicians, who are closely connected either with the Festival or the City Music of Kotor. In the early hours of the morning, these festival musicians play from a boat using the sea as a perfect sound transmitter and the hills that surround the bay as an ideal acoustic box.
The repertoire, which is exclusively composed of the Boka Navy Circle, is perfectly chosen with conscious intention.
The traditional circuit is one of the essential elements of the Boka Navy's recognizability, known as the Circle of St. Tripun, and is a combination of medieval sacred and later secular aspects from the life of sailors. There is no singing, but there is one poetic text, written at the end of the 19th century by Pavo Božov Kamenarović, a naval captain from Dobrota. The verses highlight the national revival ideas in the 1960s, when breadth, civic and religious tolerance, and a sense of brotherhood, otherwise so cherished in Boka, were clearly emphasized.
The idea of
​​the Festival
, to wake up Boka's inhabitants with the sounds of the Boka Navy's Circle, comes from the verses:
All together - all in a circle
Give each other our hands,
Let's confirm everything around
To love brotherly harmony;
Let us follow this principle
what our grandfathers gave us,
And God will provide - yes cheerfully
Sons will follow us.
The locals who wake up to the sounds of the St. Tryphon's Circle find themselves energized by the message transmitted perfectly by the verses. Some respond by playing from the shore, from their balconies and terraces, confirming these messages of peace and togetherness.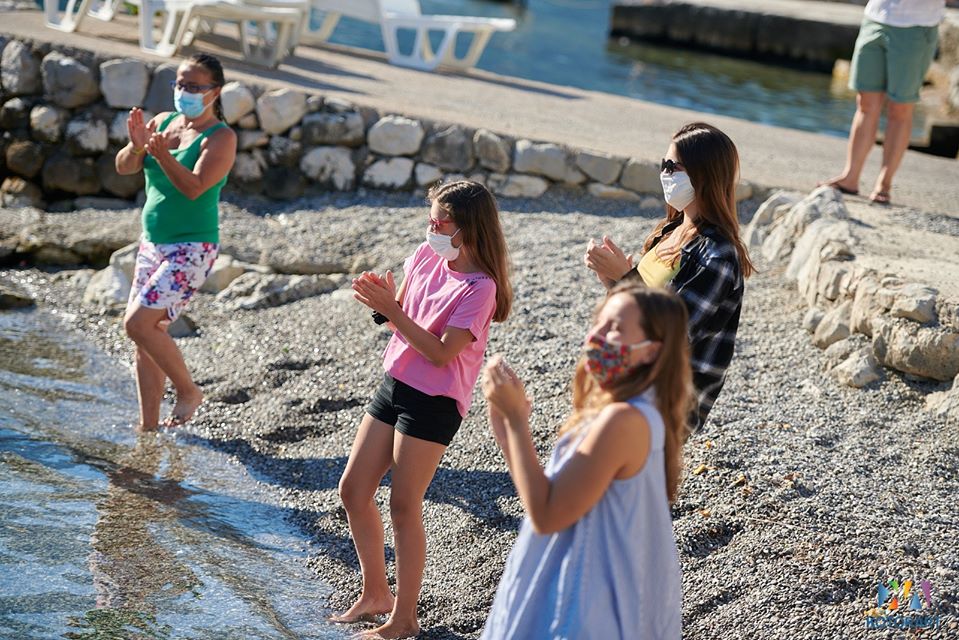 Photo by Duško Miljanić, Source: KotorArt FB page
"It is a great pleasure for us musicians to have the opportunity to highlight music as an integral part of Boka's culture. People react with enthusiasm when they hear the sounds of our favorite melody from the boats in the early mornings, "says Dario Krivokapić, chaplain of the City Music of Kotor, which is a partner of
the Festival
for this segment of the program.
The Music of Boka continues tomorrow morning along the shore between Maceo and Sveti Stasije. And on Wednesday, July 29, entertainment will be organized for the inhabitants and guests of Perast.