July 12, 2020 - "I'll tell you a story" is the title of the exhibition of paintings by Hana Mirkov, which opened last weekend in the exhibition space of the Tivat Municipal Museum and Gallery.
"Hana's specific expression in her paintings is recognizable not only in this city or this country, but also abroad. Each of Hana's works is a separate illustration of an event, a legend, a specific part of the city, a tradition, a situation or a universal value. According to the motifs, like the scenography, that she places on the canvas, even those who do not know the legend, story or sights of a city, can get to know it through her paintings. Of course, Hana's ability to sensitively choose themes and motifs leaves a really positive impression on all those who view her work," stated the Director of the Municipal Museum and Gallery Jelena Bošković, on the occasion of the opening of the exhibition.
She highlighted that the inspiration for 25 exhibited works in acrylic, pencil, and combined technique - pencil, ink and pen, came to Hana with the reading of the book "Antique Bassoon" in which well-known Tivat journalist and publicist Mašo Čekić draws together numerous stories and interesting legends from the history of the Bay of Kotor and the former way of life of its inhabitants.
"The story I told in these works is colourful, removed from the expected context, it makes us who we are and inspires our lives with new energy. This amazing book with wonderful stories strongly encouraged me to create because while reading, the pictures came to me on their own and I simply had to produce them as I did," said the artist, Hana Mirkov.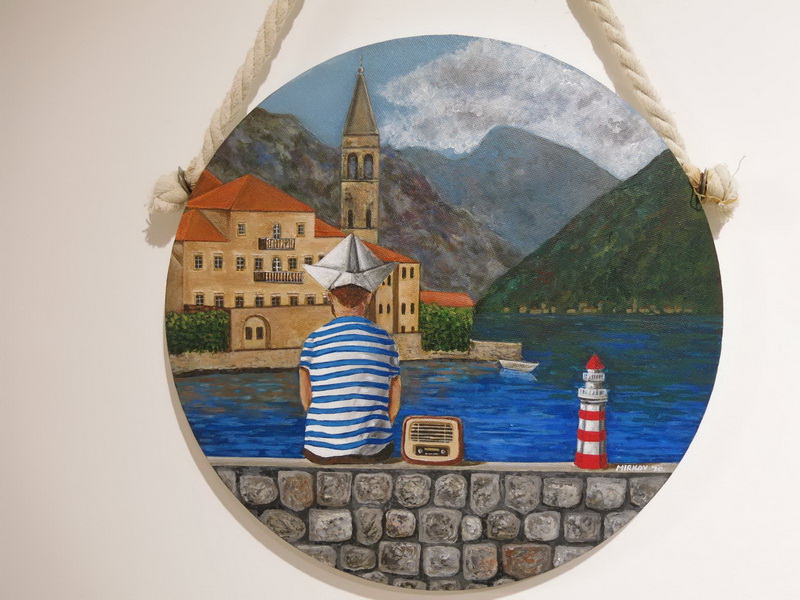 Photo - Hana Mirkov
Mirkov was born in Split in 1989. She finished art high school in Cetinje in 2008, from where she graduated from the Faculty of Fine Arts. She continued her education at the Accademia di belle arti di Bari, Italy. She lives and works in Tivat. She has participated in numerous collective and solo exhibitions, both in the country and abroad, as well as dozens of artists' colonies in Montenegro and Serbia. She has been a member of the Association of Fine Artists of Montenegro since 2012.