June 7, 2020 - Thanks to Eldin Kuba Omeragić, YC Delfin, friends of the club and numerous sponsors, and a large number of visitors who joined the humanitarian party, "Tivat looks after its people," an additional 2808.45 euros and $ 20 were raised in the campaign
Jelena#BudiOptimist.
From early morning, in the company of hardworking members of the Women's Organization Tivat and the only women's sailing team in our country - Jelena's "Montenegro Sailing Team," the pier in front of Delfin premises was a kitchen and stage, where locals and guests took turns, feasting in Priganice, pancakes, croissants, Burek.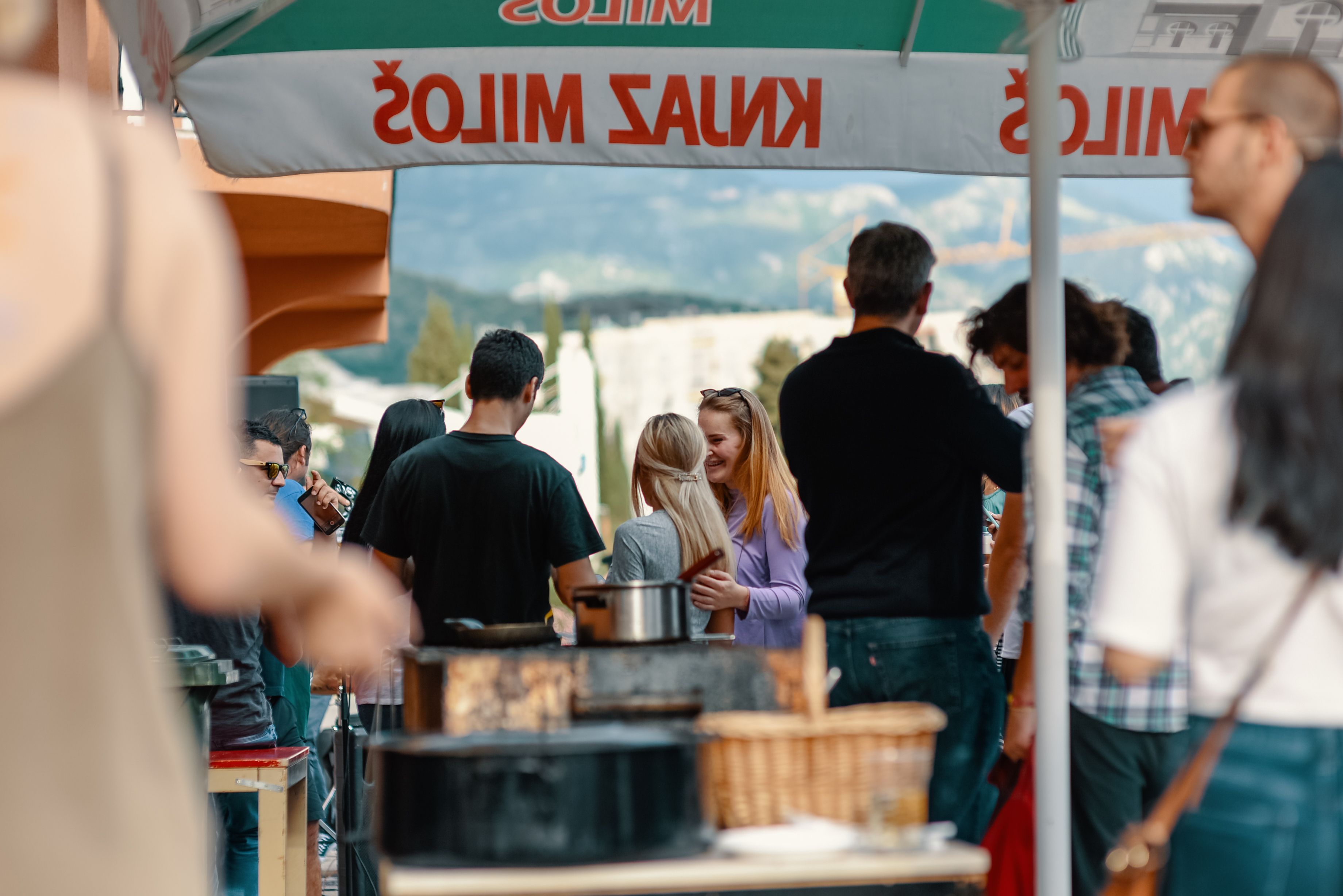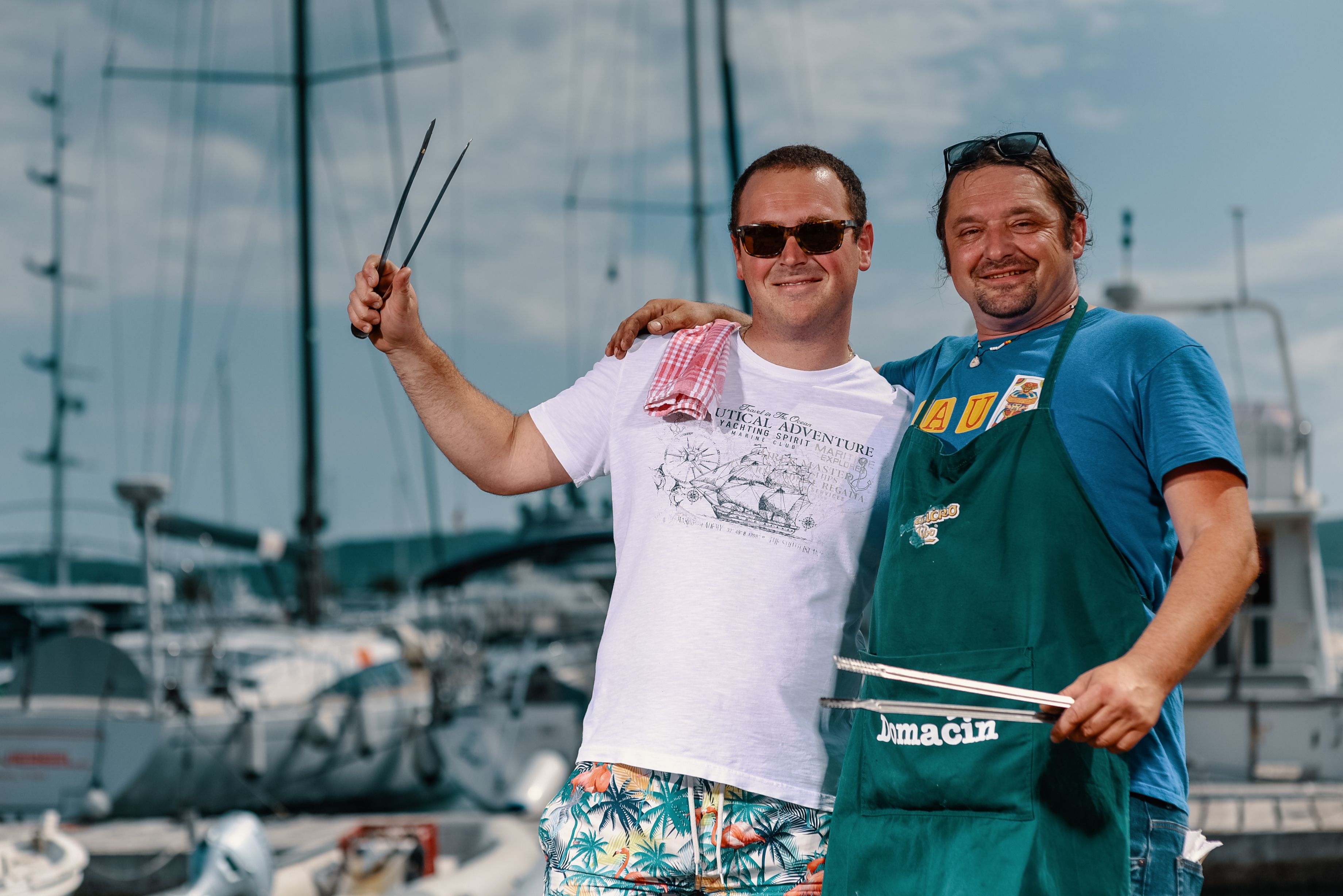 Kuba Eldin Omeragić i Luka Maslovarić, Photo by Miko Photography Studio
Lunch was prepared by the captain of the action, Eldin Kuba Omeragić, and the master of grating and cooking, Luka Maslovarić, who shared the grills - Kuba took care of the meat and Luka took care of the fish. The changeable weather did not disrupt the action much, because the hangar of the club was available, so two parasols were enough to keep the photo team Miko Photography Studio and musicians - Marko Đurišić and Bokelian band Nitro from getting wet. For the tattoo master, Friday Jones, the Delfin's hangar was an excellent body painting workshop.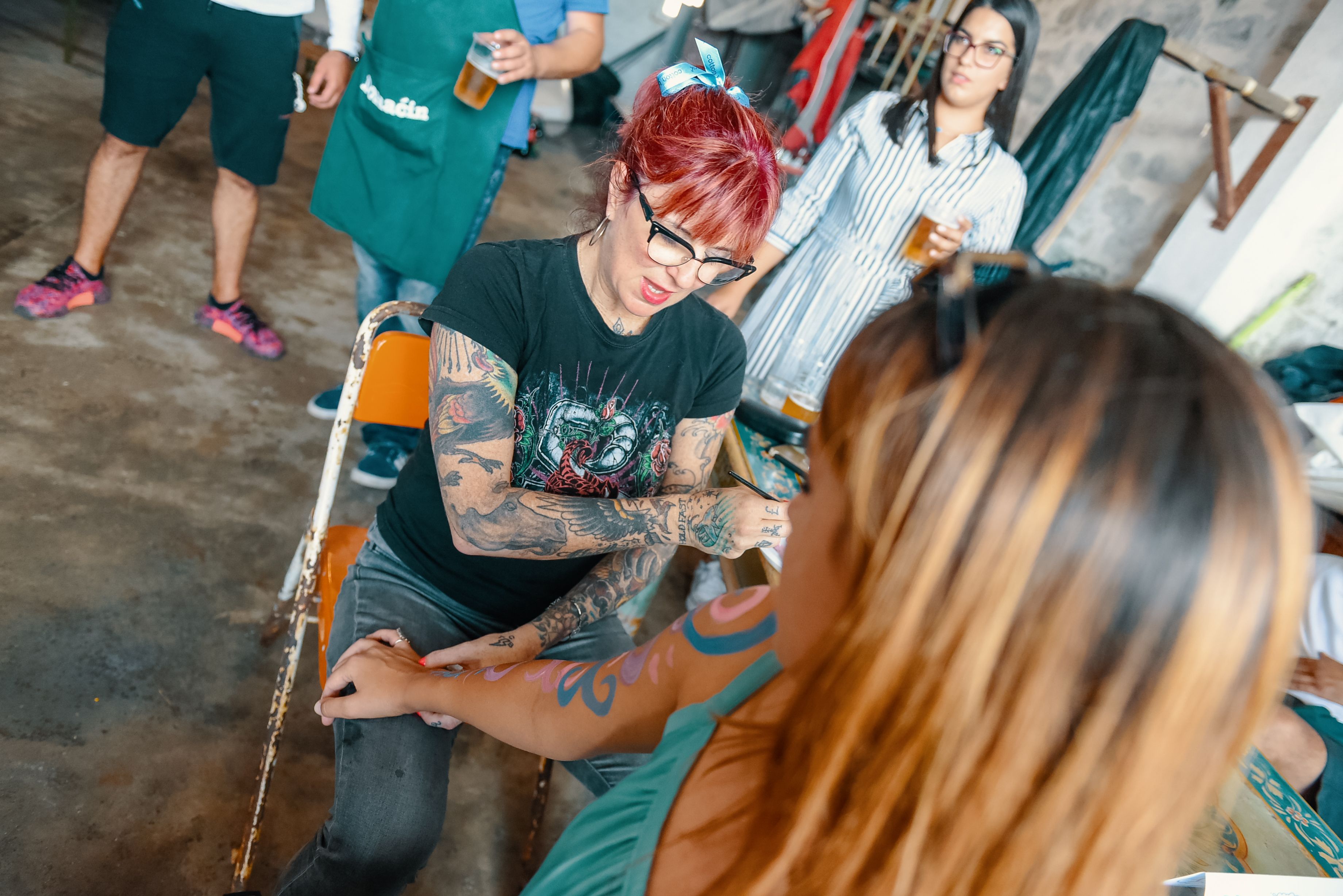 Friday Jones and Staša Ćeranić, Photo by Miko Photography Studio
Veterans of YC Delfin joined the gathering, proud of the younger generations who manage the club not only as a primary naval school for Tivat children and the world ambassador of our city, but also as a meeting place and joint actions of locals, where every guest can feel the real atmosphere of Tivat and its people. There were also the youngest Dolphin competitors, who used the day for swimming with their friends, which attracted the older ones, so we can say that the bathing season has become official. Therefore, everyone was looking forward to dinner - pizzas donated by Tivat pizzerias.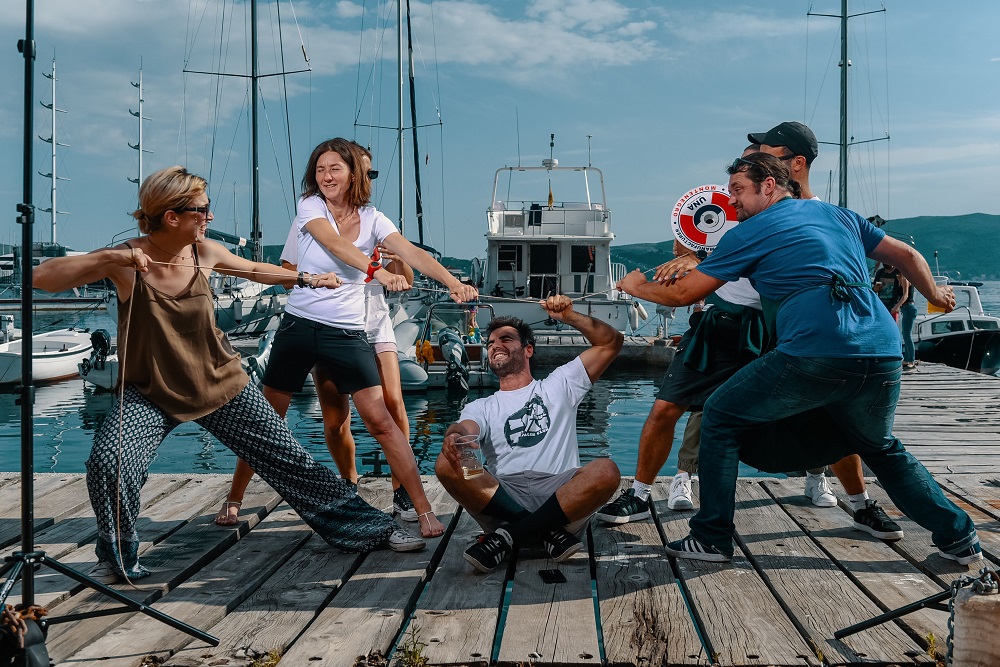 Apart from the locals, who arrived from all the cities of Boka, the party was joined by a large number of foreigners, mostly residents who are working on one of the large projects in our town. Probably, like the others, they were sorry that the party ended around 10.30 am, but the meaningful day should have ended with style and left the hangar and mule ready for today's training for the Optimist class, which started at 11 am.
The Organizing Committee and the Management of the club, as well as the friends of the action Jelena #BudiOptimist, thank everyone who contributed to the great result that the "optimist class" achieved at yesterday's "regatta." Tivat looks after its people!