Wild nature, crystal clear air, deep blue seas - this is what we typically hear or read about Montenegro. A country of untouched mountain forests and a picturesque coast. Thinking about the locals, you probably imagine people jogging, swimming or doing yoga early in the morning. Forget that. Sport is not yet the number one activity here, although Mr. Jarmusch would definitely appreciate the Montenegrin morning formula which is "kafa+cigar".
Despite all efforts of the Health Ministry in implementing law restrictions and the rising excise on tobacco products, unhappy statistics show a 4% growth in the number of smoking Montenegrins in the last 5 years. A classic man with a cigarette in his mouth can be found sitting on his couch watching the Djokovic-Nadal match, drinking at the bar and serving drinks on the opposite side of that bar, sharing Sunday pizza with his family and talking on the phone in the hotel lobby or even signing your papers at the municipality and approving your stay in the police office. The habit has roots as deep in the Montenegrin mentality as the famous "dje si?"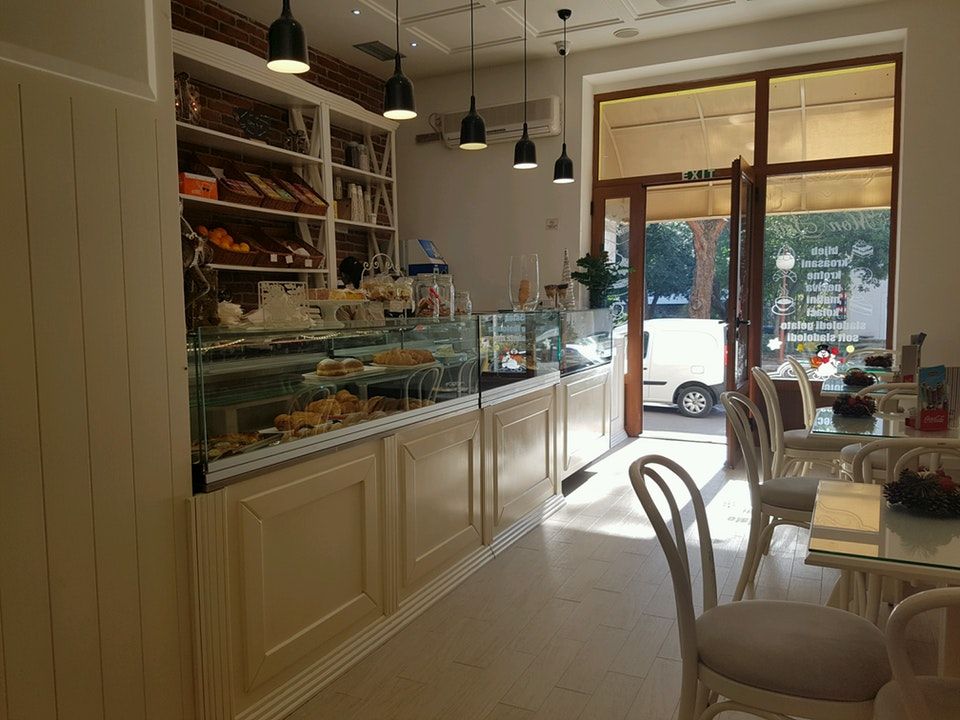 (Mon Ami)
Local bars and restaurants sustained multiple attacks by the government to limit their hospitality for those with a cigarette in their mouth. But restrictions just didn't work: F&B business representatives complained publicly that restrictions on smoking reduce client flow and still allowed them to smoke "under their responsibility". Finally, the law officially allowed smoking in restaurants under the condition of a fee per m2. A win-win! Still, for those crazy followers of a healthy lifestyle who somehow found themselves in the Montenegrin labyrinth of smoky restaurants and bars, we're giving you a ball of thread to find your path.
Starting with probably the most modern and advanced town in Montenegro - Tivat.
(Cafe Minjon)
As you can guess, confectionary products don't go very well with tobacco. So, there are two little pastry and ice-cream shops in the town both safe for your kids and yourself in terms of cigarettes - Café Minjon and Café Mon Ami. Both serve cakes and gelato as well as coffees and teas. One more elegant addition to this row is the Regent Hotel Gourmet Corner. Here, in addition to home-made sorbet and real Zacher cake, you can also have a regular breakfast. Morning coffee and a croissant will probably cost you twice the average in the country, but you get a delicious and smoke-free start of the day in return.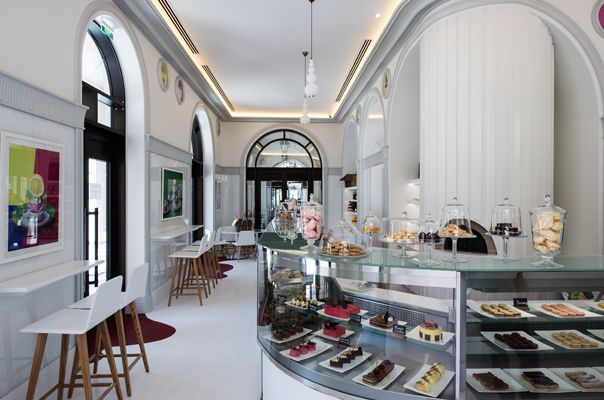 (Regent Hotel Gourmet Corner)
On the other corner of the Regent hotel, there is a 5-star restaurant that strictly follows hospitality standards. So here, ashtrays can be requested for the terrace tables only. Another high-class hotel, La Roche, appeared 2 years ago on the town quay and smartly divided its ground floor space into a smoking coffee bar and non-smoking area of the restaurant. Both restaurants deserve to be visited for their pricey but gourmet dinner.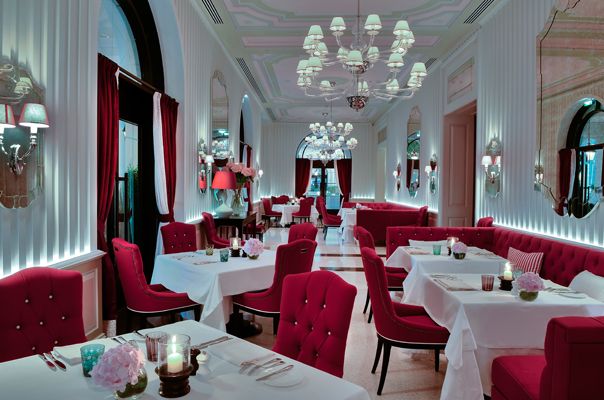 (Regent Restaurant)
One more (and, sorry, the last) island of clear air is the eco-hotel Carruba in the Donja Lastva suburb, a 20-minute walk from the center. What a pity there are only a few tables inside.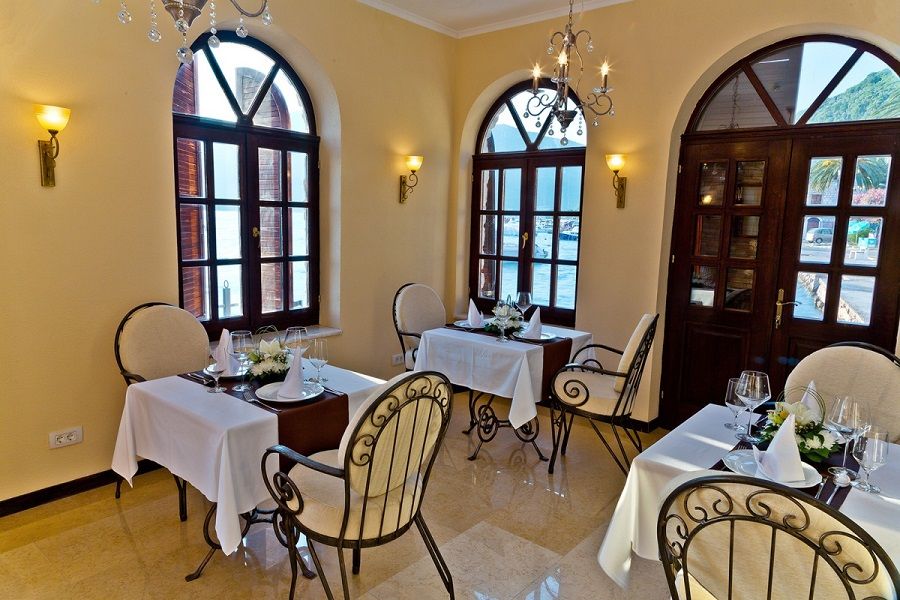 (Carruba)
Not much for now, however, there is some hope for the upcoming projects in Porto Montenegro: three new restaurants are supposed to be launched this year in the Tivat Luxury Village.
UPD 1.04.2018
From 1st April 2018 all restaurants and cafes in Porto Montenegro Village are smoke free. It's nice to note some progress in Tivat community.

Addresses:
Minjon
https://www.facebook.com/pages/Poslasticarnica-Minjon/295542650606883
Njegoseva 6; 032 674 077
Mon Ami
https://www.facebook.com/monamitivat/
21 Novembar; 069 259 589
Gourmet Corner
http://www.regenthotels.com/regent-portomontenegro/dining/gourmet-corner
Regent Hotel, Porto Montenegro; 032 660 660
Regent Dining Restaurant
http://www.regenthotels.com/regent-portomontenegro/dining/dining-room
Regent Hotel, Porto Montenegro; 032 660 660
Carruba
http://septemberhotels.com/carruba-tivat/
Donja Lastva bb, 032 540 153
La Roche hotel
http://www.larochehotel.me/eng/
Šetalište Iva Vizina 4; 032 662 881