Tivat will be marking European Mobility Week (16th to 22nd September) with a number of activities that promote sustainable transport and call for us to change our relationship with the way we travel. This year, European Mobility Week is organised around the theme of safe walking and cycling with the slogan "Walk With Us!"
Organised by the Secretariat for Utilities, Transport and Energy Efficiency, with assistance from the Secretariat for Planning and Sustainable Development, events marking the European initiative will begin on Monday, 16th September with a round table entitled "Photovoltaic Potential in Local Communities as a factor for Increasing Energy Efficiency, Urban Mobility and Social Responsibility". The aim of the event is to encourage the use of solar energy in transport.
On Tuesday, 17th September, a "Street Day" is planned, with a two-hour road closure in the centre of the town to promote environmental, social, cultural and recreational activity.
In order to introduce children to the significance of protected natural goods, spending time in nature and to promote renewable energy sources, an Eco Camp and visit for elementary school children to the protected natural area "Ulcinjska Solana" (Ulcinj Salt Pond) and "Možura" wind farm will be held on Wednesday, 18th September.
The "All Aboard the Catamaran" event, and free trip on solar-powered boats offering passenger services from Tivat, will be offered on Thursday, 19th September.
The following day, on II Dalmatinska Street between 9 and 11am there will be a competition in cycling proficiency for elementary school children, and also an art workshop on the theme "Overcome Obstacles - Ride a Bike" for preschoolers.
Promotion of climbing and hiking trails on Vrmac, as part of "Let's Hike Together", will be organised on the route Gornja Lastva - Saint Vitus - Gornja Lastva on Saturday, 21st September.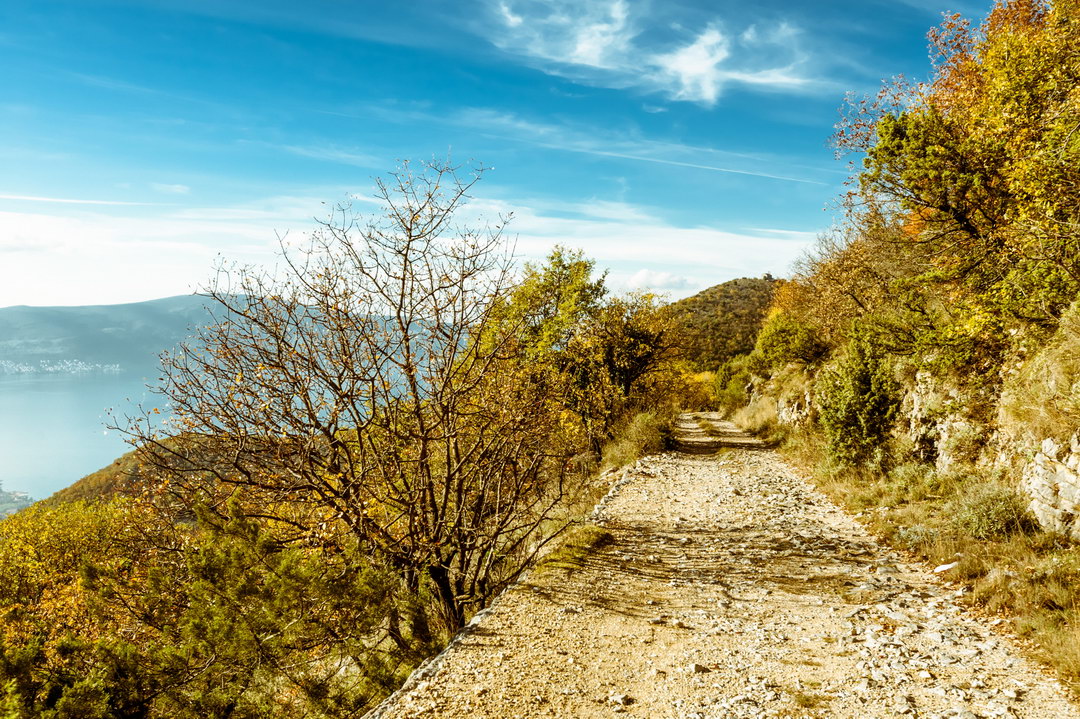 Vrmac – mikophotography
Sunday, 22nd September, or World Car Free Day, marks the final day of events, and is reserved for an international women's cycle race and 5km fun run. Participants of this activity, which will be organised on the Pine Promenade - Donja Lastva - Pine Promenade route, will be from Fancy Women Bike Ride and Tivat Athletics Club.
European Mobility Week is an event to promote alternative means of transport to fossil fuel-run vehicles. The aim of the Week is, through promotional events and adoption of at least one sustainable urban mobility measure, to improve efforts to reduce the use of car transport and improve conditions for public transport, bicycles and pedestrians.
Since its inception in 2002, the impact of European Mobility Week has been steadily increasing, both in Europe and around the world. The 2018 campaign broke its own record - 2,792 towns in 54 countries organised events as part of Mobility Week.
Tivat is marking the event for the fourth year running, and since the success of 2017, when it was nominated among the top three in the category of European Cities of up to 50,000 inhabitants, is continuing this year with an even more ambitious programme.
We invite everyone to join us once again for European Mobility Week!