10 August 2019 - Minister of the Interior Mevludin Nuhodžic and Head of the EU Delegation to Montenegro, Ambassador Aivo Orav, recently visited the border crossing at Bar and Command and Operational Centre of the Regional Centre of Border Police "South", which has been recently equipped with modern EU-donated electronic surveillance technology worth 3.4 million EUR.
"We came here to get acquainted with the equipment and technology for electronic surveillance of the state border used by the Border Police. We can rest assured that the technology used by this border centre is state-of-the-art and that it enables complete control and detection of all data at the land border. The installation of television and thermal imaging cameras along the radars at Crni vrh and Obostnik that are in line with NATO standards ensures full surveillance and detection of the blue border," Minister Nuhodžić stated after visiting the Centre.
Ambassador Orav expressed satisfaction with the visit to Bar and the equipment of the border control system procured by the EU donation.
"The EU is Montenegro's biggest partner when it comes to support of integrated border management. Today's donation is a part of a larger EU sector budget support to Montenegro, worth in total EUR 20 million. In parallel to our joint efforts with the Ministry of the Interior and the Border Police to strengthen the capacity in border management through the provision of equipment, we also organise numerous training activities and provide support through TAIEX," Ambassador Orav said reported the Ministry of Interior of Montenegro.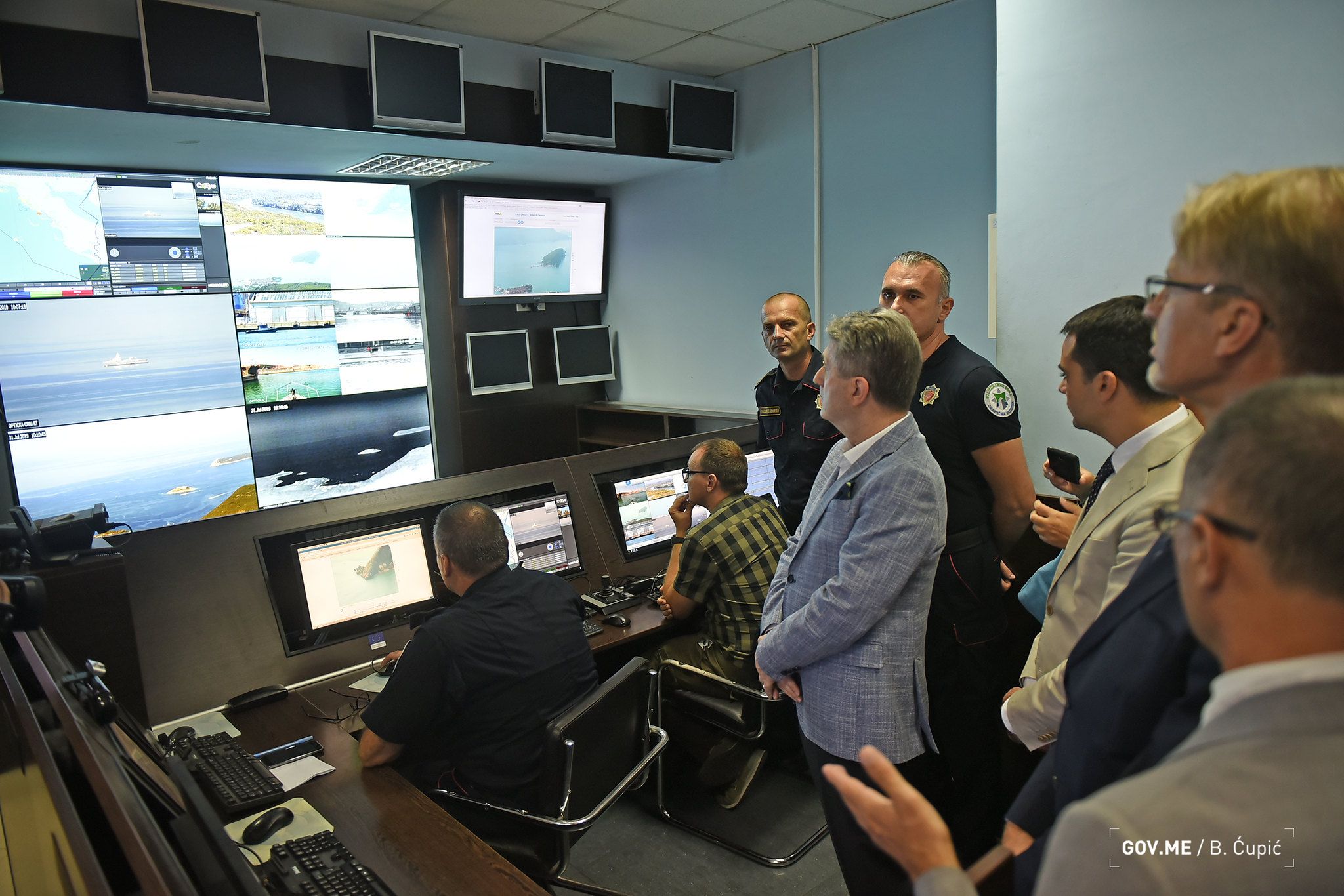 He also added that the donation came as a result of endorsing the European Commission's recommendations and thanked the Ministry of the Interior for accepting all European Commission's recommendations.
Referring to the recommendations of the European Commission, Minister Nuhodžić noted that the system of surveillance and control of the state border is now fully aligned with European standards and that the Ministry of the Interior and the Police Authority work continuously on fulfilling the recommendations of the European Commission regarding border security, and that the Ministry also makes efforts to develop integrated border management in line with the Schengen Action Plan and Schengen standards.
"Security of a country begins at its border. That is why we constantly invest in border security assets and equipment, we constantly invest resource and educate our Border Police to make our border more secure and to make our citizens and those who come here to spend their holidays safer," Minister Nuhodžić concluded.
Read more news about lifestyle in Montenegro at TMN's dedicated page.