06 July 2019 - According to the announcement by local News Agency Radio Jadran, the first installation to point out the plastic pollution and the problems that such pollution has on the environment, and primarily the sea, was created for the Kotor Children's Theatre Festival. This installation and the whole movement is organised within the framework of the program Youth for Clean Adriatic (Montenegrin: Mladi za čist Jadran) financed by Beyond Plastic Med and the Prince Albert II of Monaco Foundation.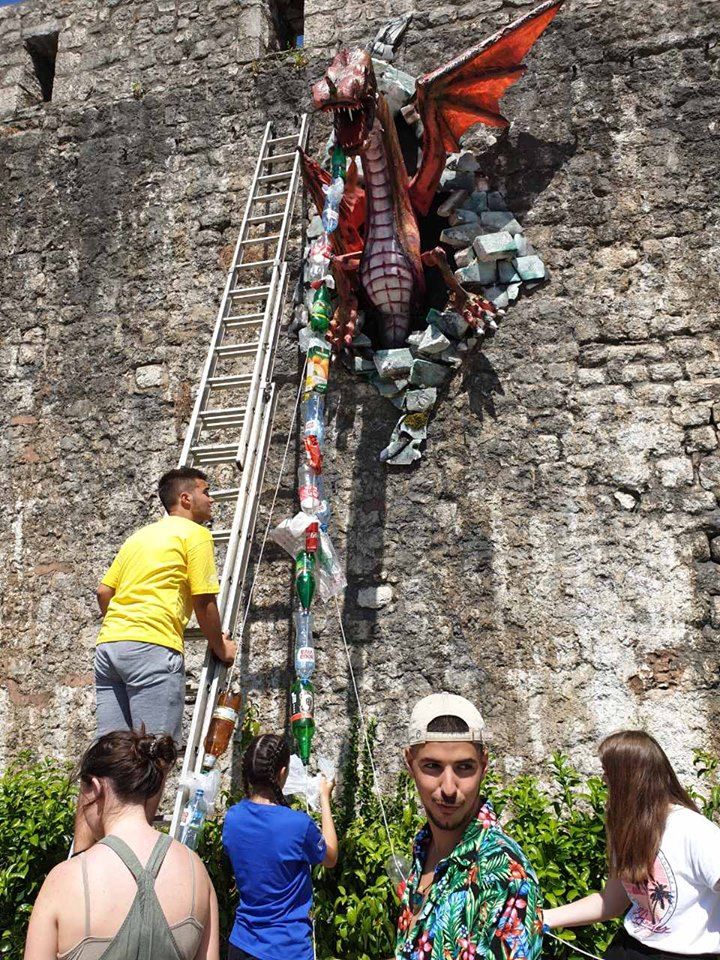 The stunning installation was made by the skilled hands of the Kotor-based artist Mijo Milovanović, and further upgraded by the hard-working young hands of volunteers of the NGO Naša akcija, as well as the Kotor Children's Theatre Festival.
NGO Our Action (Montenegrin: Naša akcija) was founded in 2012 as a non-governmental association whose general goal is the development of the citizens' awareness and their inclusion in the social, economic, ecological and cultural development of society, the quality of life of citizens and the local community as a whole.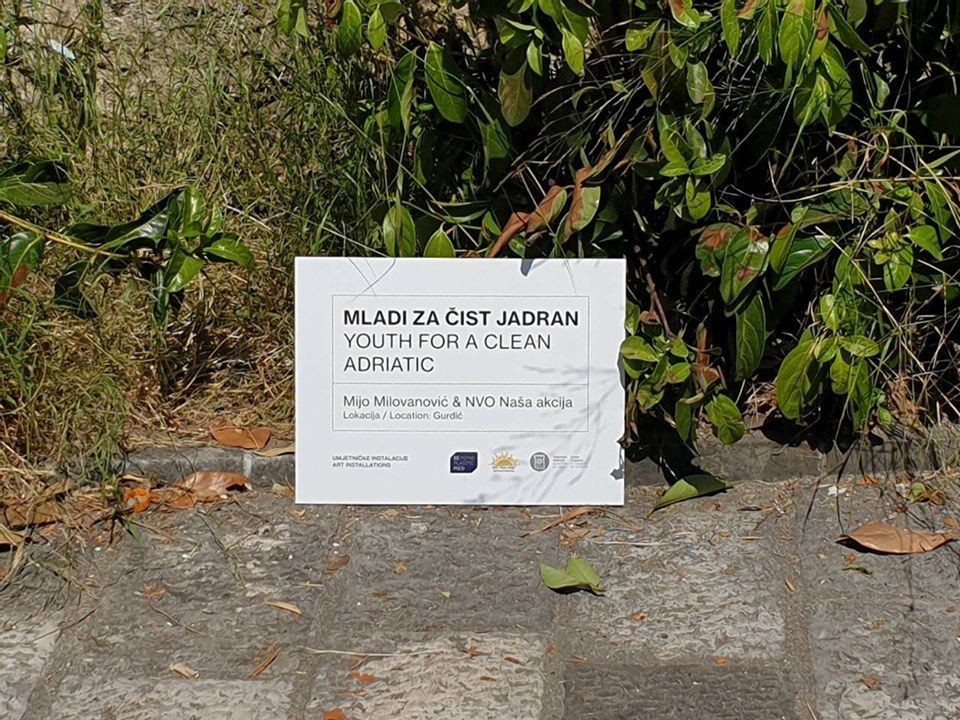 Beyond Plastic Med, the initiative that supports the Youth for Clean Adriatic Program, is an international platform, dedicated to research and implementation of solutions against plastic pollution in the Mediterranean Sea. This task force aims at bringing together the private sector, civil society, political and regional initiatives in a global cooperation network. To this effect, the BeMed Platform carries a « call to action » open to all Mediterranean countries. It supports and encourages environmental conservation projects and thus launch the process of restoring and protecting the Mediterranean Sea.
Aside from this installation in Kotor, there are also other planned installations that point to the plastic pollution of the sea, and young volunteers during the festival diligently work on the second interesting installation.
Read more about Lifestyle in Montenegro at TMN's dedicated page.