21 June 2019 - Members of the first class of voluntary military service went down in the history of Montenegro, as they showed their personal bravery and courage in assuming such responsible duty as military service. They made their own contribution to the development and growth of their country, said the Minister of Defence, Predrag Bošković, during the ceremony in Danilovgrad organized to honor those who completed their military service.
As representatives of the Ministry of Defence said, Bošković is very satisfied with the level of training. The team deserves compliments and attention.
He thanked volunteers for forging the way to a very important project.
"You have shown awareness and responsibility for your country. You have earned my respect because you dared to step into the unknown," said Bošković.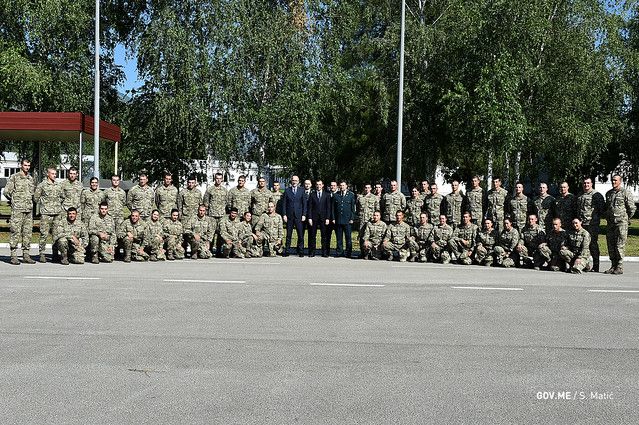 However, he expressed hopes that none of them would ever have to come to the situation where they need to put on the uniform to defend this country from a foreign enemy.
Deputy Chief of Staff of the Armed Forces of Montenegro, Colonel Svetozar Brajković, said that no individual could perform a heroic deed the way a group of people could.
"Our objective was establishing a collective spirit and we did it," said Colonel Brajković.
Milorad Bojović, Dimitrije Došljak and Tea Idrizović were the best in the first class of voluntary military service. Minister Bošković handed them diplomas.
On behalf of the entire class, Milorad Bojović thanked the Ministry of Defence and the Armed Forces of Montenegro for giving them a chance to serve a military term. He said it was an honor for them to be part of the Armed Forces of Montenegro and perform tasks just like professional soldiers.
"There is no vocation as honorable as the military vocation. Anybody who gets the chance to put on the military uniform and defend their own country has already done a lot for a lifetime. I promise that the Armed Forces of Montenegro can count on us whenever necessary," said Milorad Bojović.
Source: Cafe del Montenegro