19 May 2019 - "Convinced that the values ​​of the Bokelj Navy, which is considered to be the oldest existing maritime organisation in the world, overcome national and regional borders, we have nominated this cultural heritage for the inscription on the UNESCO Representative List of the Intangible Heritage of Humanity, as Montenegro's first nomination for the inscription on this prestigious list," Deputy Prime Minister Zoran Pažin noted while opening the exhibition "Bokelj Navy Kotor - 1210 years of history, spirituality and culture" in Cetinje.
He explained that this initiative was launched by the organisation itself, and that the nomination process was in deep agreement with the members of the organisation and was conducted in line with its basic principles that indicate that the Bokelj Navy can be accessed by any person accepting its Statute, regardless of their ethnic, religious, or any other identity, and that it is an organisation focused on respect for human rights and mutual respect for religious, national and cultural diversity.
The Deputy Prime Minister underlined that the members of the Bokelj Navy, their family history and traditions of the local community preserved this cultural heritage for the generations to come in spite of all the challenges the Bay of Kotor had faced throughout its history.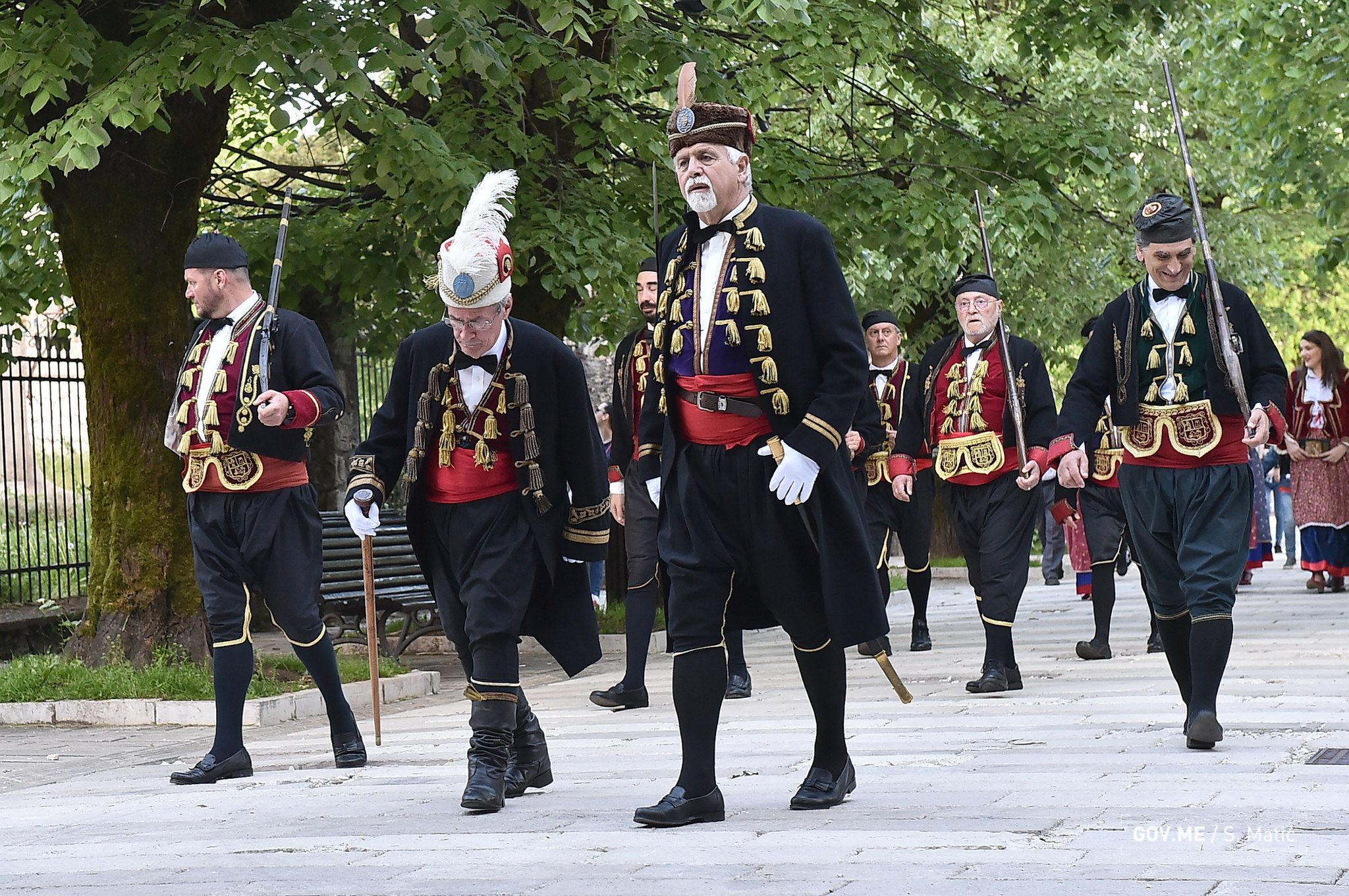 He recalled that for over twelve centuries the Bokelj Navy has managed to resist the strong influences that overwhelmed the area, stressing that the maritime tradition that permanently marked it was the true and fundamental value of the organisation itself.
DPM Pažin emphasised that the essential value of the Bokelj Navy is immaterial. "The value transcending all material traces, which is passed on from generation to generation and which is a key cultural value that recommended this organisation for the status of Montenegro's cultural property of national importance."
He concluded by saying that only by preserving local communities, supporting their identity and the initiatives that come from them, such values ​​can be preserved and passed on to future generations.