May 10, 2019 - The list of artists to be presented at the 13th edition of the Herceg Novi Strip Festival from 6th to 13th September is enhanced by two other great Italian artists - Daniel Vetro and Pasquale Del Vecchio, organizers of the HSF say.
Daniela Vetro is a versatile artist with more than a twenty-year-long career as a professional artist. The diversity of her artistic creativity ranges from illustrations, through comics to classic painting and sculpture.
She entered the comics world as very young working with the great master Emanuele Luzzati in Venice in 1993. She graduated from the Disney Academy in Milan in 1998 and continued her training at the Disney Studio in Burbank, California.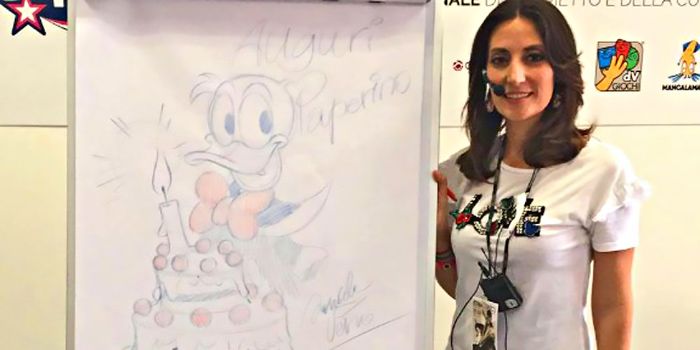 Daniela Vetro, Copyright: Herceg Novi Strip Festival
She began her career in Topolino and Witch magazines, followed by the collaboration with Disney, De Agostini, Panini Comics, Egmont, Soleil, Glenat, Giochi Preziosi, Maga Animation and Bonelli Editore, among others numbers 19, 20, and 22 Gigant editions by Dylan Dog.
Pasquale del Vecchio is one of the best artists of the publishing house Sergio Bonelli Editore. The professional for over 35 years, began his work in the legendary Italian magazine "Il Giornallino," after which he painted the comic book "Memphis Blu," published in the famous comic magazine "Cyborg" by the Italian publishing house Star Comics.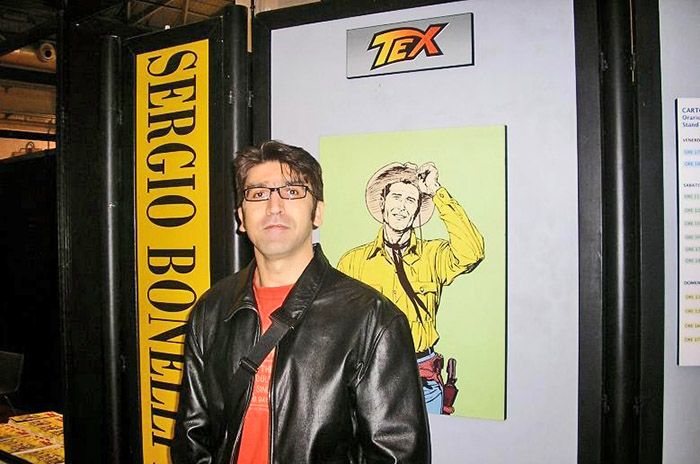 Pasquale Del Vecchio, Copyright: Herceg Novi Strip Festival
His exceptional talent and the quality of the published comics opened the door to the most significant Italian publisher Sergio Bonelli Editore, for which he began working on the series "Zone X" and "Nick Reider." He then got the chance to appear on the avant-garde Karl Ambrosini series "Napoleone," after finishing his career at the top of Bonelli's crew and working on the Tex Willer series.
The audience in Herceg Novi already had the opportunity to enjoy the works of this great author in February 2019, at the fourth Strip Week dedicated to Tex, and in September, they will be able to watch the creation of this master of comics from Milan in September.
HSF reminds that, along with Vetro and Vecchia, the well-known Argentine artist, one of the world's most celebrated authors of the comic book creator Enrique Breca, and the Spanish cartoonist Betmen Javier Fernandez and the super-stars of the Italian comic, Andrea di Vito and Mario Alberti,
However, organizers of HSF has not finished
the list of this year's special guests
. If more than 50 other guests are added, it is clear that the Herceg Novi Festival of the comics is placed at the top of the European manifestations devoted to the ninth art.