April 8, 2019 - Real estate in Montenegro is booming once more. An overview of the market with RE/MAX Montenegro founder, Kevin Buttigieg.
So how is the real estate market in Montenegro? Who is buying, and what are the popular properties? What are the trends, and where are the places to watch? One man with more insight than most is RE/MAX Montenegro founder, Kevin Buttigieg, who was kind enough to answer a few questions.
1. There was a boom in real estate over a decade ago, and business seems to be picking up again. Give us a general overview of the current market.1. There was a boom in real estate over a decade ago, and business seems to be picking up again. Give us a general overview of the current market.
We have noted that the market has been growing in recent years, with lower interest rates being partially responsible for that, and every year Montenegro is becoming increasingly popular with tourists and also as a second-home destination. Many international buyers are interested in the country due to its lifestyle and location whilst savvy investors are attracted by its investment-friendly climate and positive business practices which have become more pronounced over the past couple of years. Add to this the new Economic Citizenship Program, which started in January this year, and Montenegro is again at the center of attention.
2. There is a perception in the West that Montenegro is a Russian playground, with most of the foreign buyers coming from Russia. And yet I hear an increasing number of international languages with each visit. How big is the Russian share of the market, and which other countries are buying?
Russians are still here but they no longer dominate the international buyer's market in Montenegro. In the last few years we have noted an increase of clients from Turkey and China as well as from Germany, Austria and Switzerland. It is interesting to mention that clients from UK and Scandinavian countries have started showing an interest in investing in real estate in Montenegro. It is truly an interesting mixture of nationalities.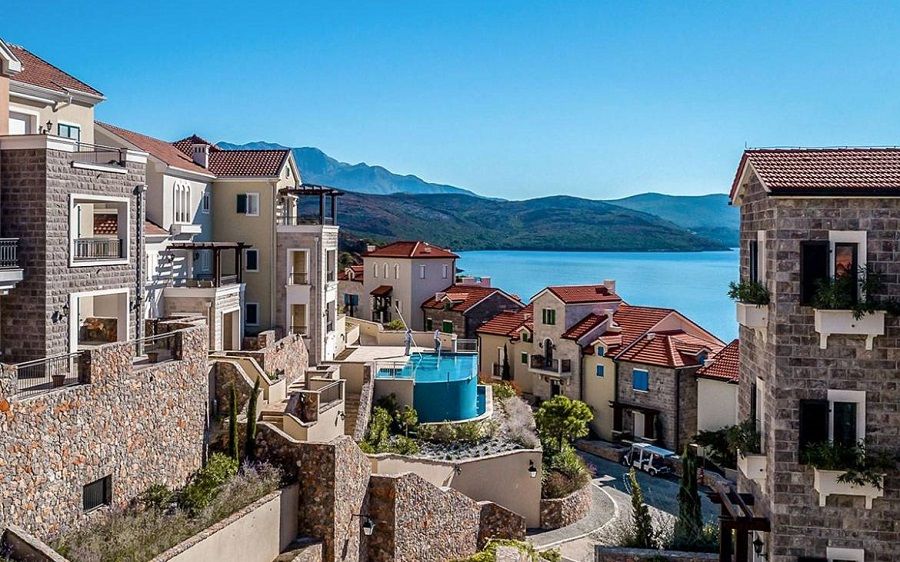 (Lustica Bay)
3. Back in 2005, apartments and stone houses were the most popular buys. Since then, there have been some massive investments in the country - Porto Montenegro, Lustica Bay and Portonovi, for example. How attractive are these as a) investments and b) places to live in your opinion?
Projects like the ones you mentioned are great examples of successful investment stories provided that the entry-level prices remain reasonable. International buyers are looking into these projects for investment opportunities with potential positive margins whilst the property management services and other benefits lower the risk involved and provide the peace of mind. Second-home buyers still often opt for independent properties such as old stone houses along the beautiful coast making the most of the proximity to the beaches.
4. Wealthier investors may be interested to know that it is possible to get citizenship with a sizable investment in real estate. As an EU-candidate country, this will obviously be of interest to some. Can you tell us more about this, and are many people going down this route?
The citizenship by investment program was launched in January and we understand that this will cater for up to 2.000 applicants. Requirements are: €100.000 application fee which will be used for development of under-developed areas + a minimum of €450.000 investment into development projects in Podgorica or coastal area or a minimum of €200.000 investment into development projects in northern or central zone of the country. These types of programs are known to help the national economy grow and set a positive trend.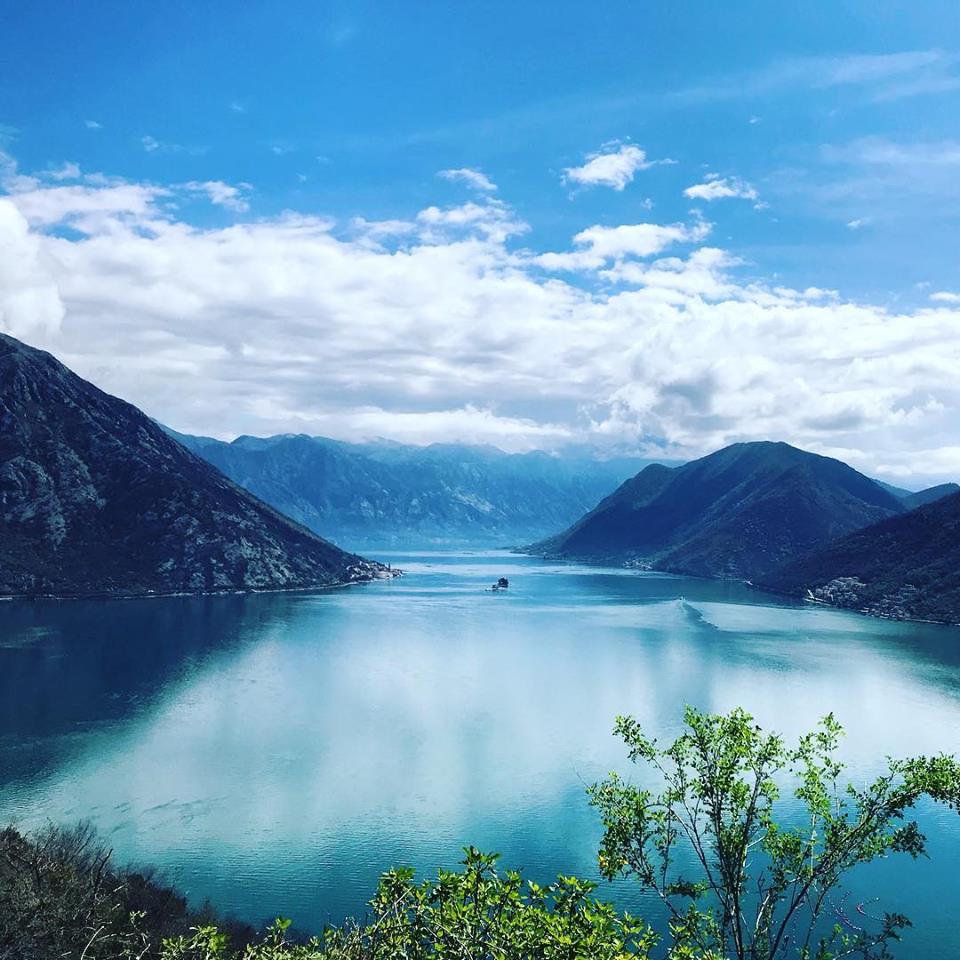 (Boka Bay - Photo credit Marko Stefanek)
5. How easy is the buying process in 2019, and how easy is it to guarantee clean title?
The process has improved significantly compared to previous years but buyers might still encounter some minor obstacles. A foreign buyer who is not familiar with local policies and procedures would be well advised to utilise our services which are intended to provide a comprehensive solution to our clients' requirements from the moment they get in touch with us. International clients who are already familiar with the RE/MAX brand appreciate the quality of service they will receive from us and they contact us early on so as to ensure a smooth purchase process. RE/MAX is known all over the globe as a real estate company with highly-trained and responsive agents who are able to provide a transparent and stress-free sales or purchase experience to their clients. The story is nothing different with RE/MAX Montenegro.
6. Give us three property hot spots at the moment, and tell us what makes them especially interesting.
The coast is still the most wanted part of Montenegro by international buyers, with Tivat and Budva riviera being the absolute leaders. There are stunning properties along the coast at prices that are impossible to find in other places in Europe.
When one factors in the privacy and the unobstructed sea views that some villas can offer, then these properties become especially attractive.
In respect of local residential and commercial properties, Podgorica is in high demand since it is the most populated city in Montenegro as well as being the business center of the country.
7. How do you see the market progressing over the next five years?
The real estate market is taking off again. Investing in real estate is known to be one of the safest types of investment and many are choosing this method of 'saving money'. The past couple of years have seen a steady growth of the market and it looks like it will be going in the same direction for the next few years to come with increased demand driving a corresponding increase in prices. The number of current important infrastructure projects combined with the increased tourism development, such as the projects for the new airports, are further contributing to this trend.
8. And finally, let's see what you have to offer! Introduce us to three of your best properties currently on your books.

Few of the most beautiful properties on the market are located within the municipality of Bar. One of them is this three bedroom villa with its own swimming pool and stunning sea view - Find out more.

Another impressive property is this six bedroom stone villa located in the hills above Budva. Its location provides jaw-dropping views and perfect tranquility and privacy - Find out more.

An old stone house, completely renovated and professionally designed, has four bedrooms, three bathrooms and two large terraces - Find out more.

Kevin Buttigieg is also the Chairman of RE/MAX Malta and last year's winner of the prestigious RE/MAX Global Residential and Commercial Property Sales award.