The school ship by the Navy of Montenegro, sailing boat "Jadran", sailed from its base in Tivat for a three-day cruise with the pupils from the Maritime High School of Kotor.
"The extraordinary cooperation of the Navy VCG and the Maritime High School continues this year as well. Third-grade students of the nautical and naval direction started sailing with the task of applying the knowledge acquired in the classroom through practical work on the ship," said the director of the school, Professor Veljko Botica.
Because this year's third-class generation is the most numerous in the history of this school, the regular annual tuition of students and their training in practice on "Jadran" had to be organized in three instead of the usual two groups. That is why the high school students who will sail in Montenegro's territorial waters from Boka to Ulcinj and back on "Jadran" will take shifts by the end of next week.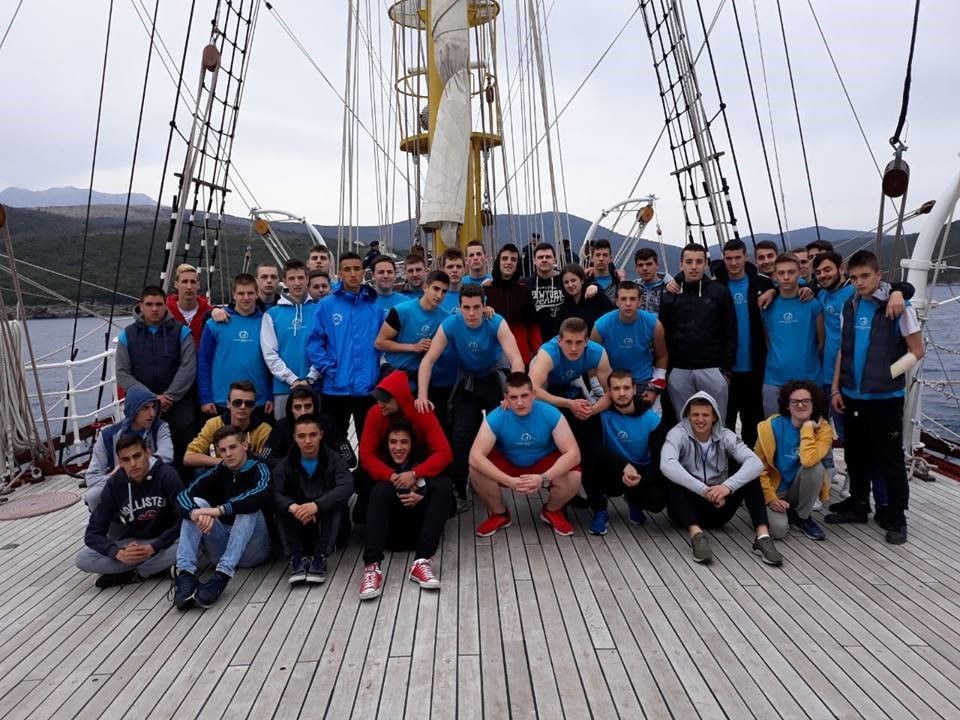 In the first group on board, there are 46 students - 23 machinists and 23 boaters, and with them on board, there are four professors. Among the cadets are also two young girls who diligently carry out all tasks together with their peers.
"On board, the students have been welcomed by the crew of Jadranwho is always in a good mood. They are under the command of Captain Zoran Ivanovsky, who is always ready to help the cadets adapt to the conditions of life and work on board," Botica said.
The next group of fifty students leave for the cruise on Monday, April 8th, and return on Wednesday, and will be replaced with a third group on board that will return from the sea on Friday, April 12th.
"A total of 141 of our students will be able to feel what it's like to sail and sleep on the waves, what life is like on board, both when the sun rises and when it rains, when the sea is clear and how important it is for an individual to contribute to group goals, and to check their knowledge and skills," said Professor Botica, adding that students will be able to apply their theoretical knowledge in terrestrial, electronic and astronomical navigation, maritime and marine engineering as well as under the supervision of the professors and members of the crew of "Jadran", to take part in the navigation watch on the deck and in the engine room of the ship.
Text by Sinisa Lukovic, on April 4th 2019, read more at Vijesti