06 September 2018 - Activists of the NGO "New and More Beautiful Sutomore", in cooperation with the Maritime Safety Administration Bar, started the project of cleaning the seabed near the beach "Centar" in Sutomore, from the restaurant "Izvor" to the Golo Brdo area.
The cleaning of the seabed lasted for five hours, and half a ton of bulk waste (rubber, iron construction, cans and various types of plastic) was extracted.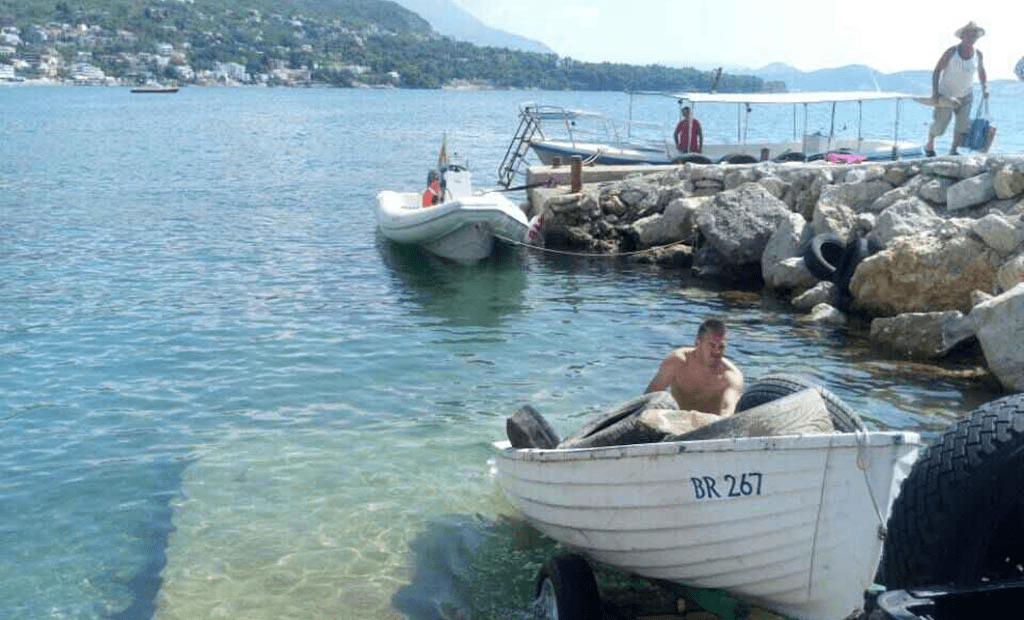 The action was coordinated by Nikola Bošković, a member of the main board of the NGO "New and More Beautiful Sutomore" and a professional diver-rescuer employed by the Maritime Safety Administration, who provided his own vessels for this occasion.
"We would like to thank the Director of the Maritime Safety Administration Safet Koćan and the chief Žarko Lukšić for their support and cooperation, which is aimed at preservation of the environment, as well as raising citizens' awareness about the preservation of the natural resources that we are surrounded with and which we use for general existence", they said from NGO "New and More Beautiful Sutomore".
The next activities related to cleaning the seabed and extraction of waste from the sea will be held on September 15, at the "World Cleanup Day".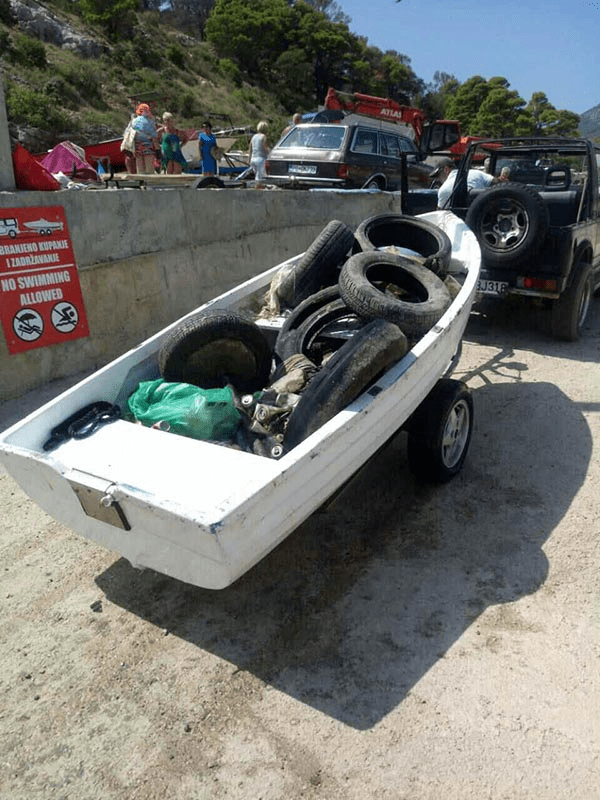 The Sutomore program aimed at cleaning up litter and mismanaged waste from the land area imply the cleaning of the Ratac site, and the cleaning up of the water area includes cleaning of Sutomore beach. The partners of the campaign include "Zero Waste Montenegro", NGO "OCTO - Clean Sea", Maritime Safety Administration Bar, NGO "Green Home" and NGO "New and More Beautiful Sutomore. All interested citizens are more than welcome to join the organisers and take part in the next action.