An artist who, by the professional public, is currently considered to be the leading world violinist, arrived in Montenegro from a recognized art festival in Verbier.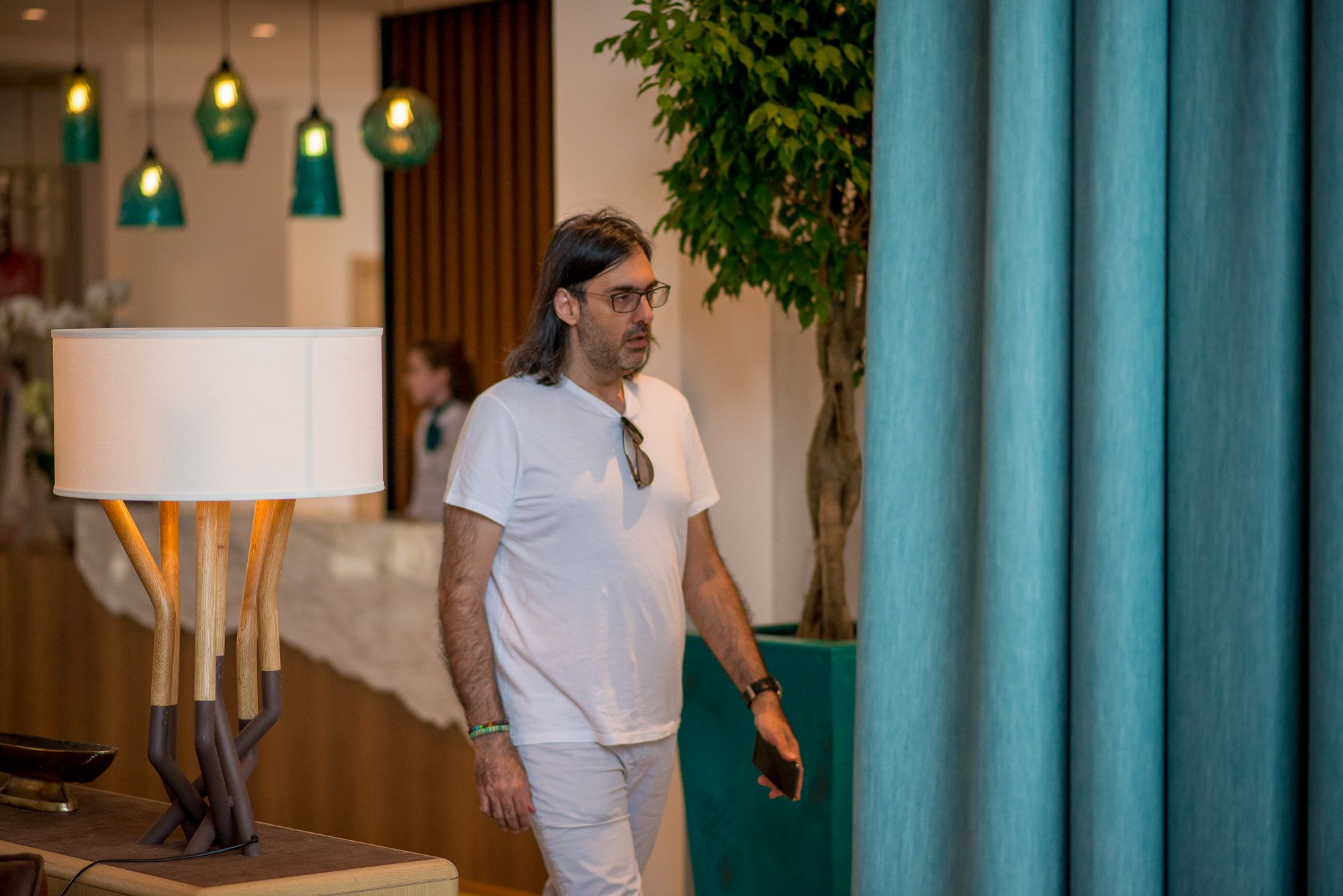 In The Chedi Hotel
Kavakos acknowledged the concept of the buildings at Luštica Bay.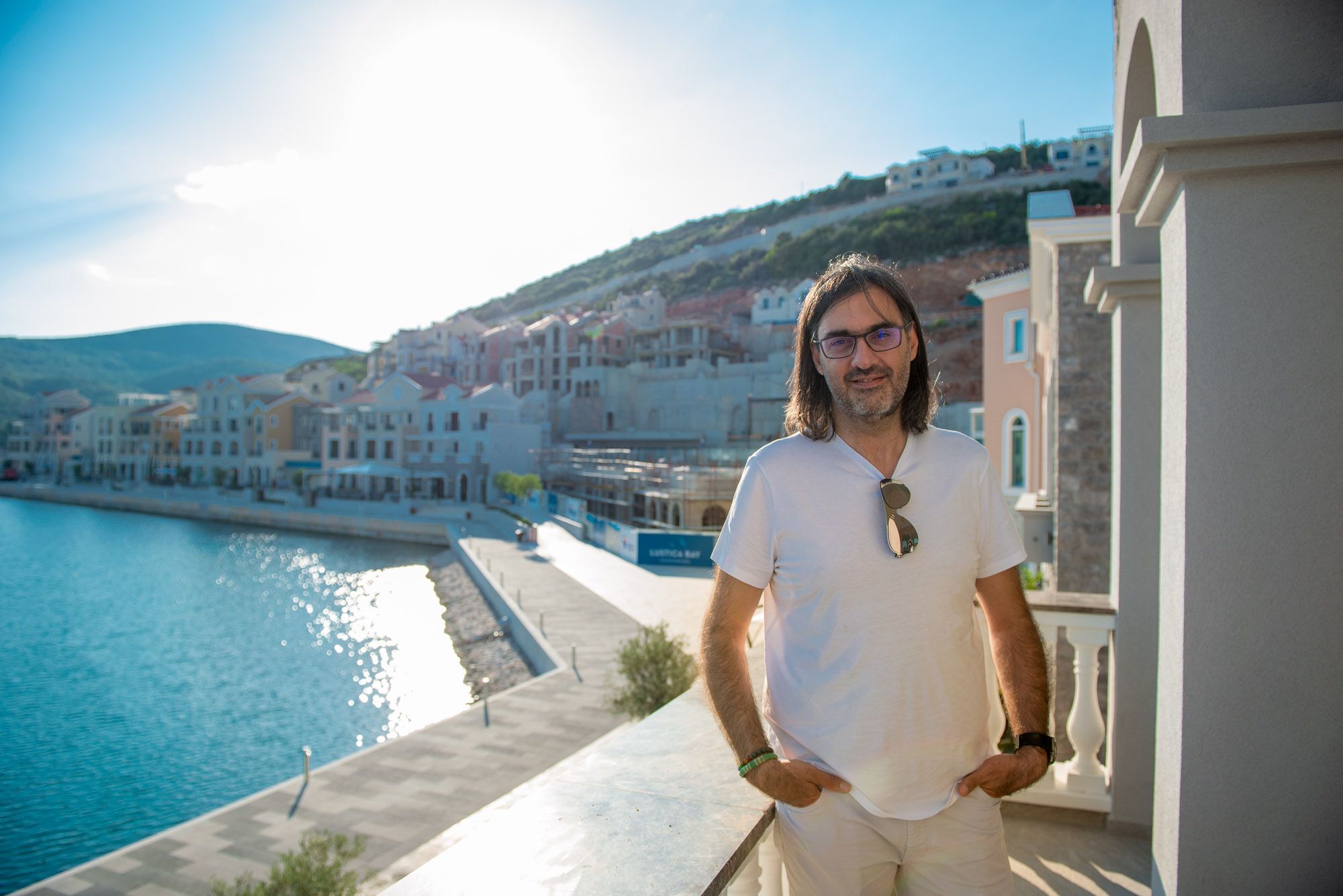 First time in Montenegro
"Everything is done with taste, with respect for the environment, as well as the tradition of this place that consists of a splendid culture and civilization. This is a great initiative that inspires other things which need to be done in the same way. For example, in many of the old cities in Europe after the war, there was a need for rapid construction so people would have a place to live in. Therefore, they rapidly built very ugly neighborhoods, ugly square boxes, very unified. Many generations have faced this. When you look at the old photographs of Athens, for example, you do not stop wondering - what happened to all this beauty, where have all the stunning tastes, art and inspiration from the past vanished? Keeping this in mind, I am glad that there are initiatives like Luštica Bay where it is not just about accelerated construction for quick and big profits; where you feel that there is another side - a vision above a business, a vision that creates a difference. And thus the effect that has been made is enormous. This is something that inspires and I already see Lustica Bay as an example that many people will show and say: I want this as well. This ambiance helps you be what you are because it looks exactly the way you expect a town to look like in this landscape. It's like in ancient Greece - when they built an amphitheater they never raised the building in middle of nowhere, they always built them as part of a hill or mountain, associated with the environment, so when you arrive just a few meters you still do not see it because it does not disturb the environment. Of course, this is not the same dimension, but this approach is wonderful - to appreciate the sense of place and respect aesthetics. Aesthetics are less present in the contemporary age, the forefront of function. Of course, this is also important, but it is not good if one only cares about it and does not give priority to aesthetics," Kavakos said in an interview for Luštica Bay blog.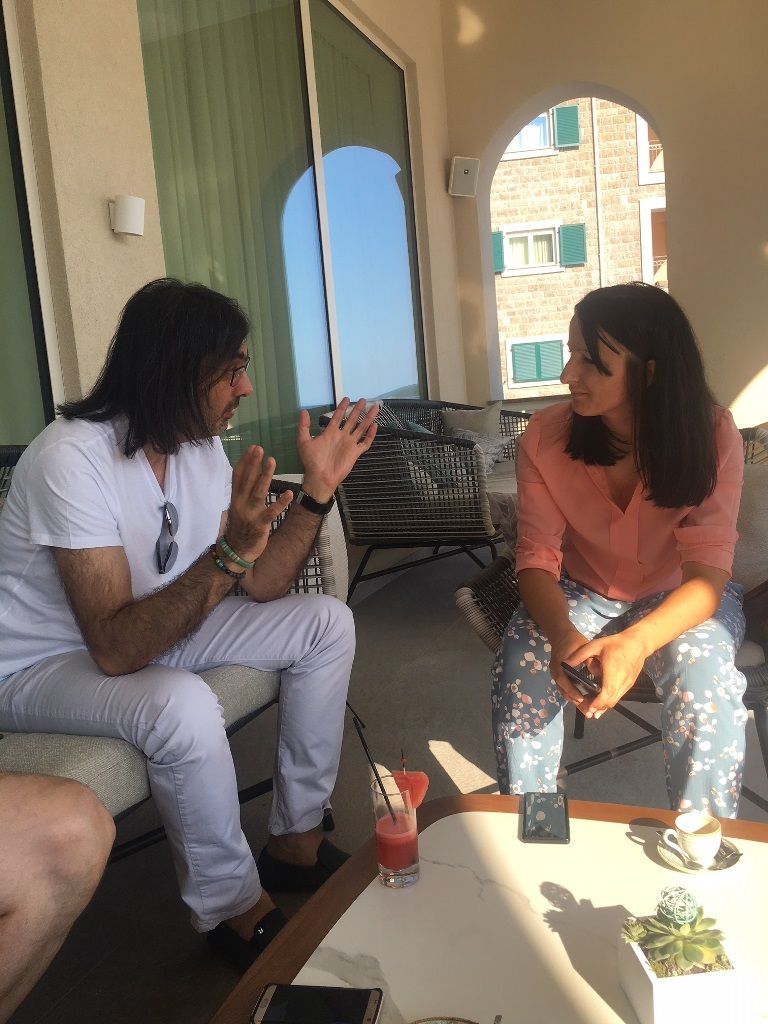 In the interview with Slavica Milic for Lustica Bay blog

Leonidas Kavakos is recognized as a virtuoso and artist of unique quality. He performs with the most prominent performers of today. At the age of 22, he won three major competitions - Sibelius, Paganini and Naumburg, after which he recorded the first concert in history with the violin and orchestra of Jana Sibelius. He performs with the Berlin Philharmonic, London, Boston, and Chicago Symphony Orchestra. He plays at Stradivarius violin Willemotte.
On Tuesday, August 7th, within the framework of the 17th KotorArt Don Brankov's Days of Music, he will perform with the most wanted pianist of today, phenomenal Yuja Wang. Due to the great interest of the audience, the organizers have provided free live streaming. Therefore, besides the audience at the concert hall of Vida Matjan Music School, the concert will be available for the public to enjoy at the Pjaca of the cinema.
In recent years, Luštica Bay has become one of the most popular destinations for escape and vacation in the unspoiled Mediterranean environment. In recent years, there are more and more actors from the region who come here to rest, and in the last few years, one could bump into violinists Stefan Milenkovic and Nemanja Radulović, actor bard Rade Šerbedžija and others, while the famous Montenegrin guitarist Miloš Karadaglić is happy to return here every year.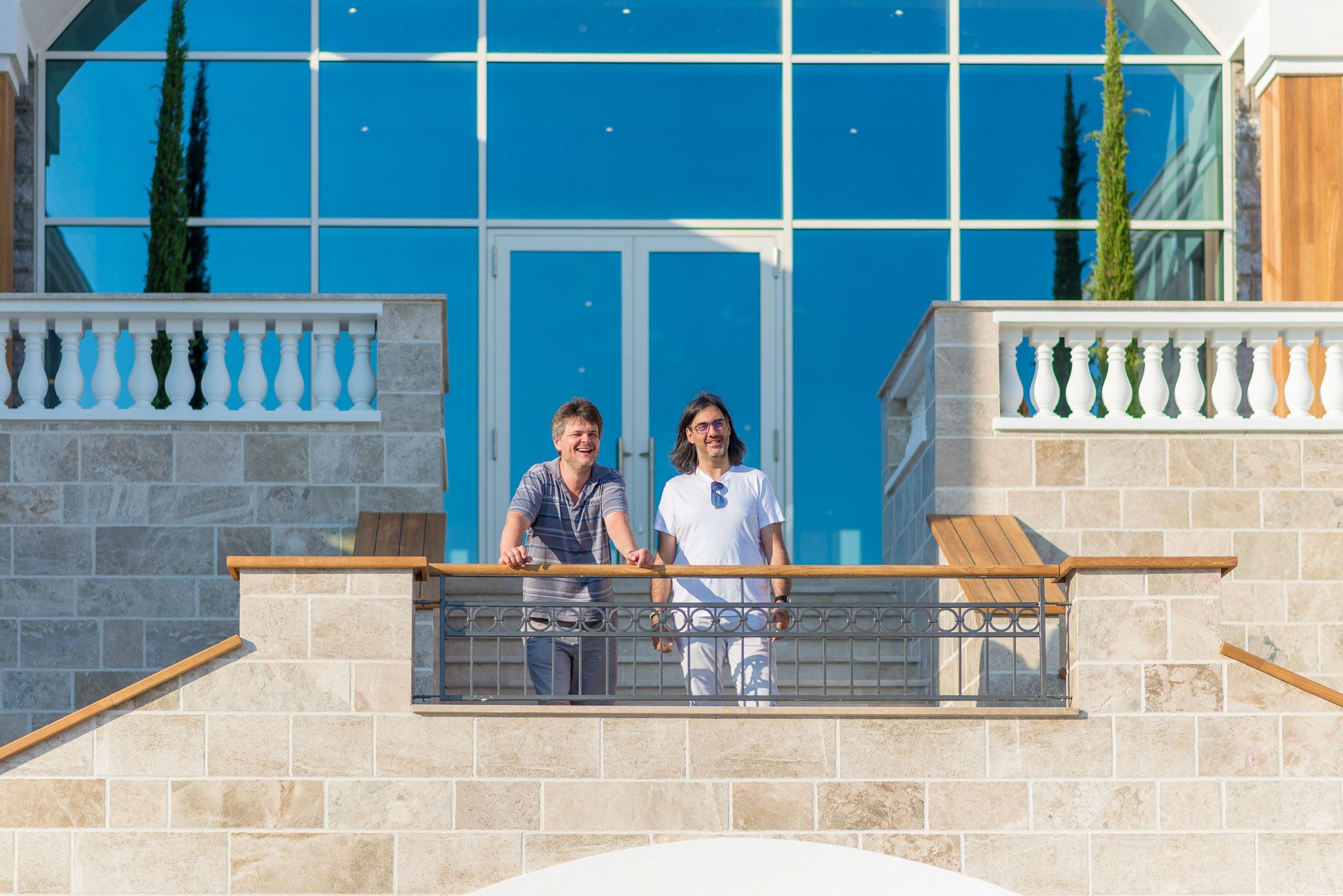 With Roman Simovic Photo: Luštica Bay
CONTACT FOR ADDITIONAL INFORMATION:
Magna, PR agency Luštica Development
Dragana Bećirović, tel 067 054 540
This email address is being protected from spambots. You need JavaScript enabled to view it.
NOTE:
Luštica Development AD was established in 2008. The company is a "joint venture" between Orascom Development Ltd. of Switzerland. (90%) and the Montenegrin Government (10%). The Luštica Bay project is estimated at more than a billion euros. The Swiss Orascom Development is the leading constructor of fully integrated cities, consisting of hotels, villas and apartments, vacation and relaxation facilities such as golf courses, marinas and ancillary infrastructure. Orascom operates in Egypt, Jordan, UAE, Oman, Morocco, Switzerland, the United Kingdom and Montenegro. The lowest price of the residential unit in the Luštica Bay complex is €120,000, which is the price for a studio apartment in the Centrale. For more information about Luštica Bay, visit the blog www.lusticabay.com/blog, Twitter @LivingMontenegro or website www.lusticabay.com.