1. How did you first hear about Montenegro? Which year?
Our first visit was in 2009. Our friend in England has owned a frontline house in Stoliv since 2006 and he offered it to us for free for a family holiday. We did not know where it was until then.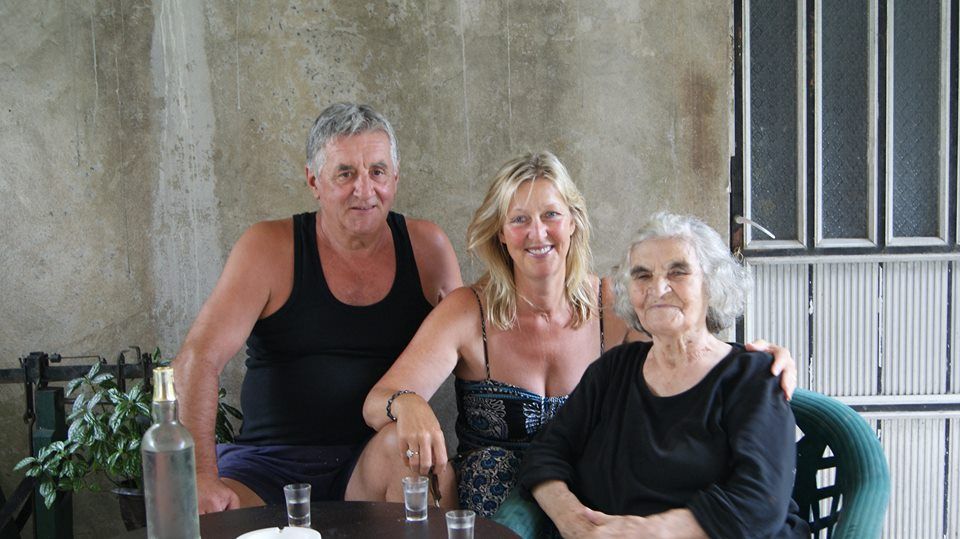 2. Where are you from and what do you do in Montenegro?
We live in Warwickshire, England. We run two holiday rental properties under the amazingmontenegro.com brand in Montenegro. One is in Prcanj, the other in Donja Lastva. Villa Ruza was a complete renovation. This is a secondary business. Our main business is in the UK.
3. Tell us about your first visit. What were the highlights?
a. We arrived in the dark. Driving from Dubrovnik. We did not really know what to expect because we had not had time to research Montenegro before travelling. Then we woke up the next morning we were stunned by the beauty and the brilliant sunshine.
b. We were on holiday with friends. Between us we had 3 boys aged 8-10 to amuse. As the terrace at our house was right on the sea most of our time was spent relaxing at home and swimming in the sea. We found a Konoba we really liked which served great burgers the kids really liked. It was a brilliant first time experience.
c. Although we live in landlocked Warwickshire we like being on the water so hired a Pasara for a couple of days which was a great success.
d. We liked the fact that the locals were happy to speak English. In fact, they liked to show off their foreign language skills.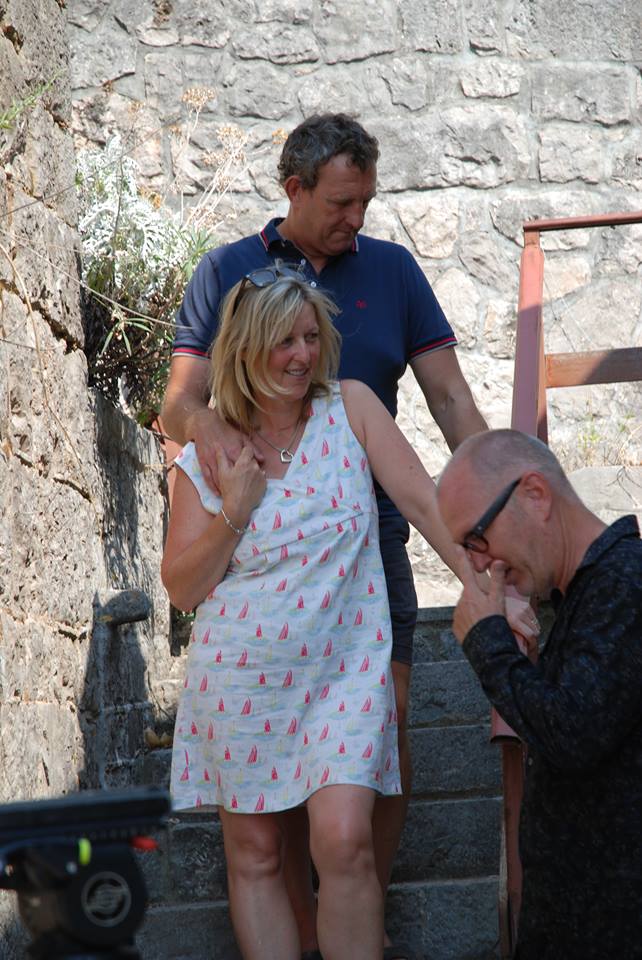 4. What makes Montenegro a different destination for you?
a. When we were told that Montenegro had a reputation for money laundering and corruption it made it more interesting to us.
b. We liked the fact it was a different part of Europe to what we had been used to.
c. The willingness of people to speak English.
d. Montenegro has decided to dedicate itself to tourism and foreign visitors. You can tell that when you speak to local people. They understand this represents a great opportunity for them. There is no resentment of visitors.
e. There is an air of deregulation in certain areas. That said I find Montenegrins feel they cannot make a difference to the way their country is governed because they think the politicians have it all wrapped up. Sometimes I think they are too accepting of their lot.
f. The beauty of the country. Coastline, sea and mountains.
g. History of the country and the region. I am still trying to figure it out but I am better informed than I was.
h. We love Montenegrin people. We have a tremendous network of people who have never let us down. We have bought two properties, done a complete renovation on one of them and entertain holiday guests all year. We could not do this from the UK without our local network. It is not all about the money we pay them. I have endless examples of people doing things for us and our guests because they wanted to, not because they had to.
i. Relaxed atmosphere.
j. Feeling of safety.
k. Accessibility. There are no barriers to going pretty much anywhere you want or doing what you want. I like to sail and was quickly able to arrange to sail at Porto Montenegro and join in the activities. Even today, anyone can go to the Regent Porto Montenegro, or anywhere else if the mood takes you.
5. Montenegro has obviously undergone enormous change since your first visit. Tell us about the good and the bad.
a. Montenegro has only been very good to us.
b. The ongoing investment in Porto Montenegro, Lusticia Bay, Porto Novi and other renovations is positive and shows a great determination to attract more visitors. It also shows a great confidence in the country from outside investors.
c. On the Prcanj side of Kotor bay there has been a huge number of renovations completed which has improved the area. There are also some beautiful hotels being created from what were ruins.
d. A mains services pipe was laid between Prcanj and Kotor a few years ago. We have no problems with sewage or water supply.
e. I think Montenegro needs to do much more to protect the UNESCO status in Kotor. I do not think they understand the value of that yet.
f. I think Montenegro needs to understand the environmental impact of all the cruise ships in the bay. Particularly the impact on the sea bed. 3 ships a day does not seem sustainable.
g. Rubbish management does not seem to have progressed a jot.
h. Demolition of the Fjord Hotel is a big step forward.
i. Public transport needs a root and branch review.
j. Public authorities in Montenegro do not communicate well.
k. I have never tested the health care system but am not sure it is that robust.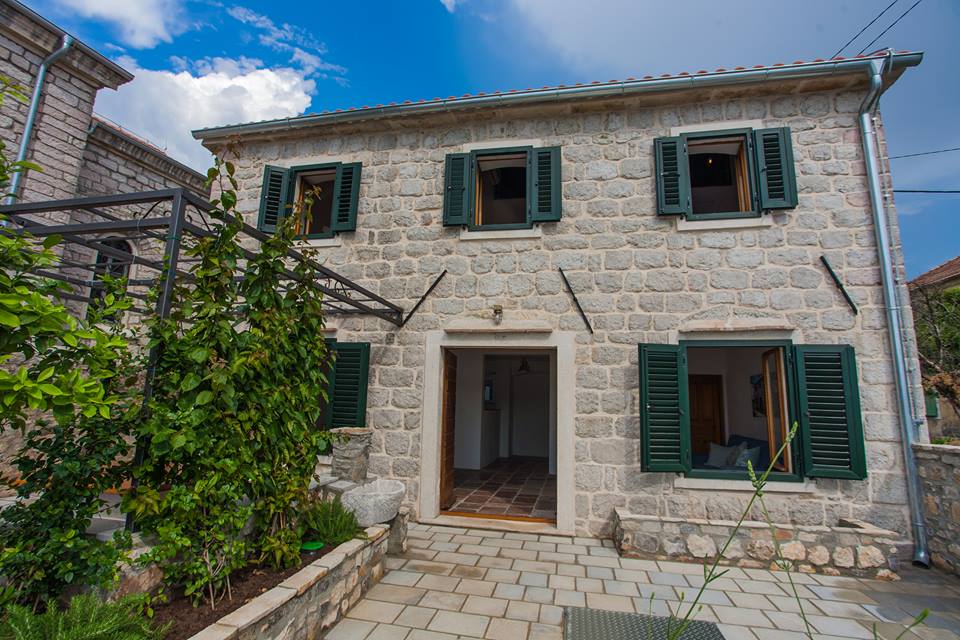 6. Three things you love about living/visiting Montenegro, and three things which annoy you?
a. Uncompleted building projects.
b. Rubbish management (plastic bag use by retailers in particular).
c. The habit of drivers to overtake when they achieve nothing and simply endanger other peoples' lives.
a. Montenegrins.
b. Sharing Montenegro with my friends who had no idea how cool it is.
c. Being in my own waterfront home knowing we own an amazing piece of real estate we will never tire of.
d. Red Taxis provide an efficient and cost-effective way of travelling around.
7. Do you like the direction in which Montenegro is going as a tourism destination? What constructive suggestions do you have to improve the direction?
a. Overall I do think they are heading in the right direction. There is a general understanding that errors were made in Budva. The fact that planning permission is now required and enforced is important. The airports are opening up to the budget airlines and the stranglehold of Montenegro Airlines had been relaxed. There are huge opportunities in the north of the country and in the mountains for trekking, camping etc.
b. Major redevelopment needed at Tivat Airport.
c. Traffic needs to be able to move smoothly through Tivat & Budva in the summer.
d. Tourist industry seems too reliant on foreign workers. Where are the Montenegrins?
8. Your favourite place in Montenegro back then, and your favourite place today?
a. Afloat in the bay of Kotor, about 500 meters to the north of Our Lady of the Rocks'.
b. As above.
c. Otherwise Prcanj, Donja Lastva or Porto Montenegro.
9. Where do you think Montenegro will be in 10 years compared to today?
a. I think it will be in the EU.
i. Not sure how this will affect Russian visitors.
b. It will have to deal with twice as many tourists as it has now.
c. I hope the country will have been able to grow without losing its charm. Right now I am not sure the government has the skill set to achieve that, but I hope I am wrong.
10. Summarise Montenegro in a sentence for someone who has never been.
a. Like Italy was 50 years ago.
To learn more about James' life in Montenegro, visit his Amazing Montenegro website.
If you have lived in, or have been a regular visitor to, Montenegro for 8 years or more and would like to contribute to this series, please contact us at This email address is being protected from spambots. You need JavaScript enabled to view it.