July 04, 2018 - Ramps that will facilitate the movement of persons with disabilities and lowered mobility were built on the beach in Meljine, Herceg Novi and at the entrance to the local community of the town of Bijela. Thanks to the ramp which leads straight to the sea, people with disabilities will now have the opportunity to enjoy their time in the sea on the beach of Sidro in Meljine.
Meljine is a small coastal town in Boka Bay, under the Municipality of Herceg Novi. It is located 3 kilometers east from Herceg Novi and through the coastal walking path, it is connected with both the Herceg Novi and Igalo towns. North of Meljine, the road leads to the town of Trebinje, located in Bosnia and Herzegovina, which is one of the most favorable spots among tourists in this country.
The beach of Sidro was adapted in such way thanks to the local government initiative, while the main works were carried out due to excellent cooperation between the Secretariat for Local Administration of the Municipality of Herceg Novi and the local community of Meljine, with the help of the Public Enterprise for the Management of the Marine and Lazura.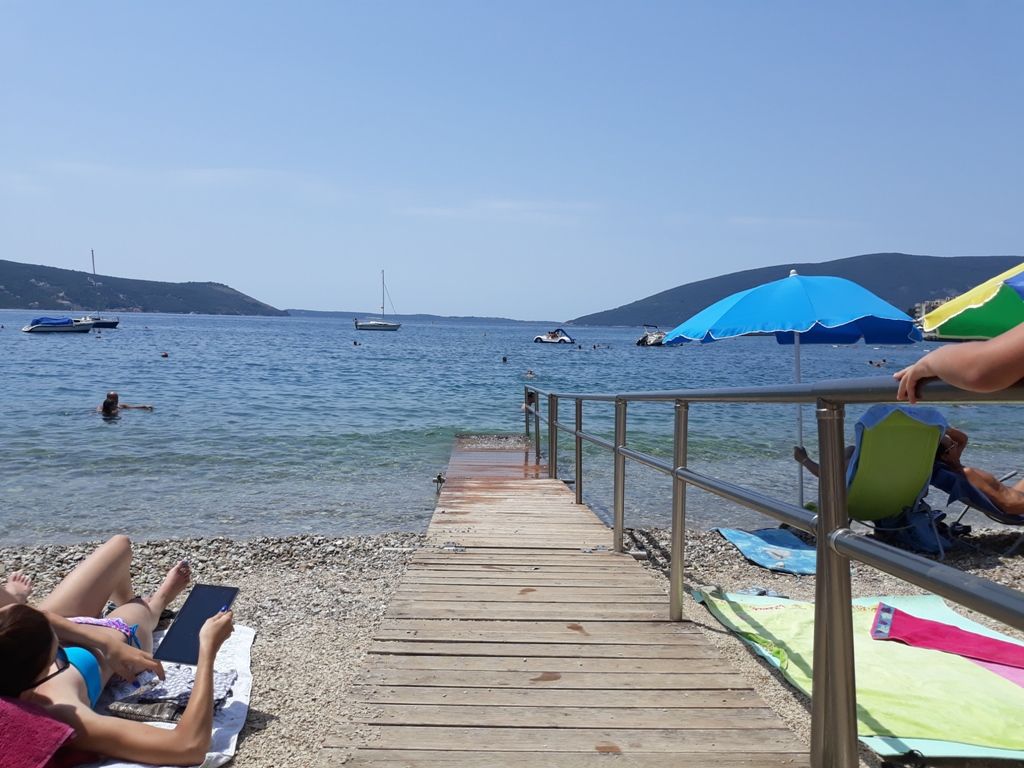 According to Vesna Samardžić, the secretary for local government, this project is only one in a series of those aimed at making everyday life easier for people with disabilities. Through different services and due to changes in adjustments of the infrastructure, the everyday life of these persons is brought to ease. Samardžić expressed particular satisfaction because it turned out that local communities were serious partners and that they were ready to fill in full support in the realization of this project.
Director of the Daycare Centre for Children with Disabilities and Difficulties in Development, Dragica Kosić, pointed out that it is important that Herceg Novi has a beach that is adapted for people with disabilities. She concluded that this is a big and positive change and that the children will surely be happy to tell their parents where they were and that this ramp is of greatest benefit for all the families.
A similar supporting ramp was built at the entrance to the facility of the Local Community of Bijela, where the branch office of the Civic Bureau is located. Among officials as well as among the citizens it is noted that this is a very big thing for persons with disabilities and it is widely concluded that such projects should be more present in the whole city.