A pretty young woman with a quiet voice and charming smile who approached my table at the hotel restaurant could be hardly imagined in a role of a successful in-demand artist with an extremely busy schedule performing at numerous stages around the world and collaborating with most notable conductors. The list of prestigious orchestras with whom she has worked with by now includes the Berlin Philharmonic, Boston Symphony Orchestra, Orchestre de Paris, London Philharmonic and others.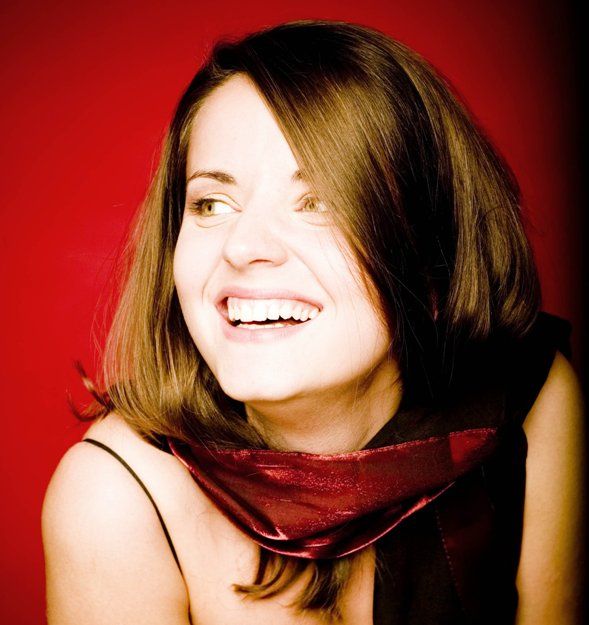 The pearl of the Mediterranean Notes Festival, Baiba's precious violin opened the first concert last night and tomorrow she'll join the Montenegrin Symphony Orchestra to celebrate the harmony of Mozart's creation.
Baiba comes from a very musical Latvian family. Her father was a famous choral conductor, and her mother plays the piano. She began her studies in Riga and later continued her education at the Conservatory of Music and Theatre in Rostock.
Baiba, out of all musical instruments, why the violin?
Well, my sisters and I were involved in music from a very early age. My grandmother taught music to kids and it was our first encounter with music. My mother used to work at the conservatory as a piano accompanist, usually accompanied by violin. My elder sister was visiting our mum at her workplace and started to play the violin. So, I started to play the violin because my elder sister played it, and I just wanted to imitate her. This is how I came to my instrument.
Did you enjoy the violin from the very beginning?
I actually don't remember those days quite well, but I never thought about changing it. I had my first concert at the age of six, and from that point, it went on and I hardly had any doubts about the choice.
Is it important for future musicians to start practicing at such early age?
I believe so. Of course, every kid is different and you need to listen to them to find the proper moment of when to push them, but what is essentially important is to have a really good start. It's not only about the proper moment, but also about the good teacher who inspires you, makes you love the music and your instrument. Your first classes and first teaches play key roles in the future development.
What about the famous dilemma concerning kids missing out on their childhood because they are so involved with music or sports?
Actually, I loved my childhood. Of course, it was different, because sometimes we had to play a concert instead of visiting our friend's house. But on the other side, it gives you purpose as a child as well, and it means a lot. Sometimes kids don't know what to do with themselves and it becomes harder for them to understand their wishes and aptitudes, and what they want to be. Of course, there should be a certain balance and for some kids, too much professional training or practicing is not good at all. But generally, I think it is good to show the direction and set the purposes for the kids early.
When did you realize that fame found you?
Oh, I wouldn't be able to define it. I've been constantly playing concerts since I was a child and later on when I was studying it was larger scale concerts, and so on. Of course, winning the Elizabeth competition was a remarkable point in my career and it opened many doors. But I would say it was a continuous development rather than a sudden bound.
Your life rhythm is very intensive: playing concerts, making records, traveling – and also being a mum of two kids. How do you manage all that?
You know, I wouldn't give up any of these roles, I equally love both sides of my life. And it somehow works. I really enjoy being around, traveling, meeting new people and colleagues. My kids know how I love my profession and my family knows what it means to me. And when I'm home I'm there for them completely. Actually, it is not much different from many other non-artistic jobs.
You look so fresh and smiling, like playing 3 concerts a week and doing all these tours is nothing…
Oh, c'mon, look around – what tour?! It's a holiday! Being here is such a wonderful chance, it's such an inspiring place.
Tomorrow you will play Mozart with the Montenegrin symphony. Playing with a new orchestra when the rehearsing time is limited is a challenging performance, isn't it?
Yes, it is, but it is also a fun and interesting kind of work because you have to react so quickly and learn from new colleagues and also learn about yourself developing the ability to deal with certain things in music. And you never know how it will work in the end but this unknown factor is actually the most fun when you discover and gain new experience. I always get new ideas from another musicians and orchestras I have a chance to play with.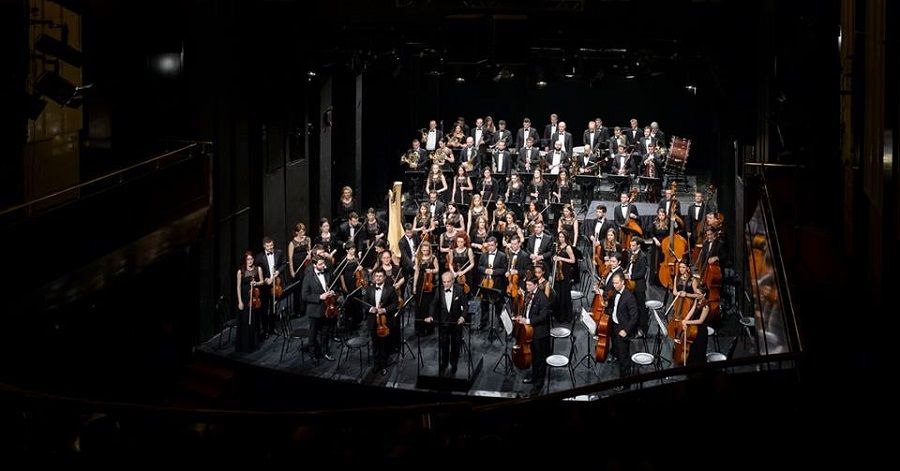 Did you participate in creating the concert program?
Oh, actually not, I was just asked if I don't mind playing the pieces. I believe Ivan is the one who was in charge of it…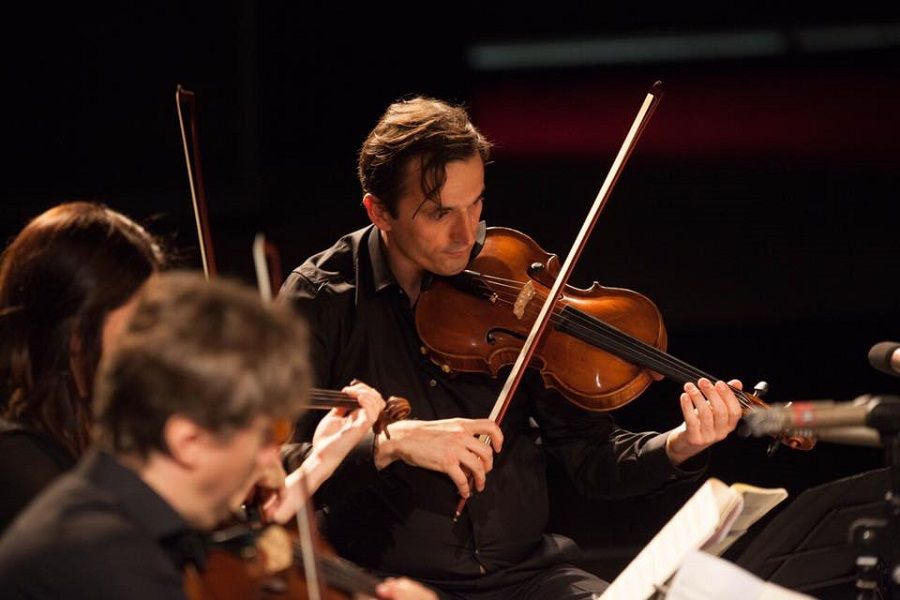 Great! Ivan, would you tell us a little bit about the repertoire then?
Sure! Organizing a festival is a complexed thing (and I'm actually quite new at this) and we had to consider both artist's availability, and logistics, and the public, and budgeting. The repertoire depends a lot on the final list of participants: how many of them are there at the given time, what are the suitable pieces, etc. I had to make a unified choice, and my idea was instead of having a collage of different single artist performances, we should engage several outstanding musicians in one piece. Luckily it happened to be 4 to 6 artists available on same dates and I chose suitable pieces among string quintets with two violas.
My idea of playing Mozart on the gala concert was supported by the Montenegrin Symphony orchestra and by Baiba who's going to play solo with them. And I'm honored to join Baiba in the second part of tomorrow's concert. I think Mozart's music fits the atmosphere of summertime, and it's also universal for the general public, so here is the program for the 23rd June:
- W. A. Mozart: The Marriage of Figaro Ouverture, K. 492
- W. A. Mozart: Violin Concerto No. 3 in G Major, K. 216
- W. A. Mozart: Sinfonia Concertante for Violin, Viola and Orchestra in E-flat Major, K.364N
Join us at the summer stage of the Tivat Culture Center tomorrow at 21:30!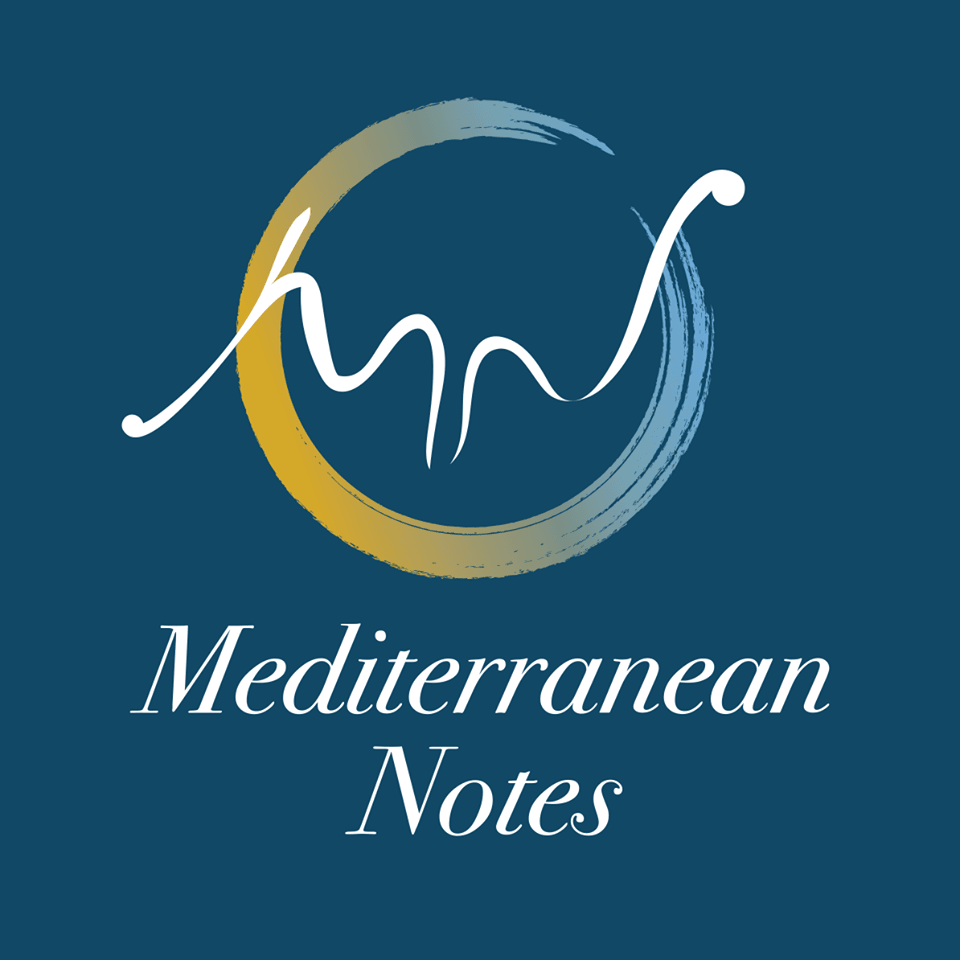 Tickets for the Mediterranean Notes Festival are available at the Tivat Culture Center or online. The ticket price for each concert is 7 euro.