June 04 - The traditional event "Limska regatta", the nineteenth in a row, was held from June 1 to 3, 2018. The event was organized this year with the start in Montenegrin city Plav, and the finish was the Serbian town Prijepolje. The participants had to go through the Montenegrin cities Andrijevica, Berane and Bijelo Polje. This year's "Limska regatta" started on Friday, June 1st from the raft on Plavsko Lake and the 134 km long course ended on June 3rd in Prijepolje.
Limska regatta was organized for the first time on June 16th, 2000, by the hiking and ski club Kolovrat. Since then, it has become a tradition and was organized with three days of rafting for the last weekend of May or the first weekend of June. Rafting took place from the source of the river Lim, by the Plav Lake to the estuary of the Mileševka River in Lim, on a long section of about 130 km. This manifestation is gaining momentum, and it contributes significantly to the development of extreme sports in Montenegro, such as rafting. From the early stages of the manifestation, the Tourist Organization of Berane participated in the organization of the "Limska regatta". The event has a cross-border character, as it passes through Montenegro and Serbia and five of their cities.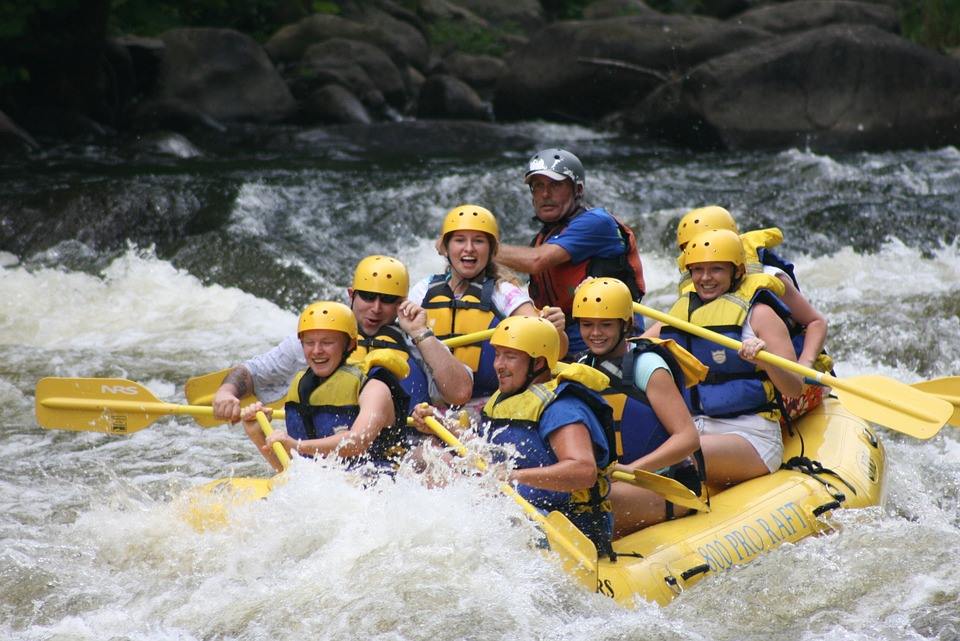 This year's "Limska regatta" started precisely at 11 am on June 1st from the raft on Plavsko jezero, and during the first day, the rafters crossed the section Plav - Andrijevica - Berane, in the length of 46 kilometers. The first section of rafting lasted about 6 hours. The participants were greeted in the city park next to the river Lim, where the organizers provided lunch for all participants. During the stay in the camp, where the rafters spent the night, there was a social gathering. On the next day, all participants took a tour around Đurđevi Stupovi Monastery.
On the second day of the event, the route stretched from Berane to Bijelo Polje, which is 48 km long. To overcome it, the participants needed about seven hours. On the third day, the rafters passed a 40 km long section from Bijelo Polje to Prijepolje, which lasted six hours.
This year's event was attended by participants from Montenegro, Serbia, Bosnia and Herzegovina, Slovakia and Hungary. Members of the Protection and Rescue Service were present at all times to provide their safety. The event was organized by the Tourist organization of Plav, Tourist organization of Andrijevica, Tourist organization of Berane, Tourist organization of Bijelo Polje, Tourist organization of Prijepolje, Tourist organization of Western Serbia, Hiking and ski club "Kolovrat" Rafting club "Lim", Rafting club "Tifran", Rafting club "Lim-Lučice", NGO "Limski splavari", and NGO "Euromost".