June 1, 2018 - Beaches, resorts, marinas with accompanying facilities, local restaurants, international gourmet points, luxury hotels - you can find it on all on the very dynamic Montenegrin coast. However, if you want to spend your vacation with a bit of action, you may not find the information. With many exciting places by the sea, the Montenegrin coast has hidden and less accessible areas, but with no less fascinating landscapes and curiosities. Especially for people in love with nature, it will be an unforgettable experience to discover the areas of Vrmac and Luštica, hiding the valuable layers of cultural heritage from ancient times.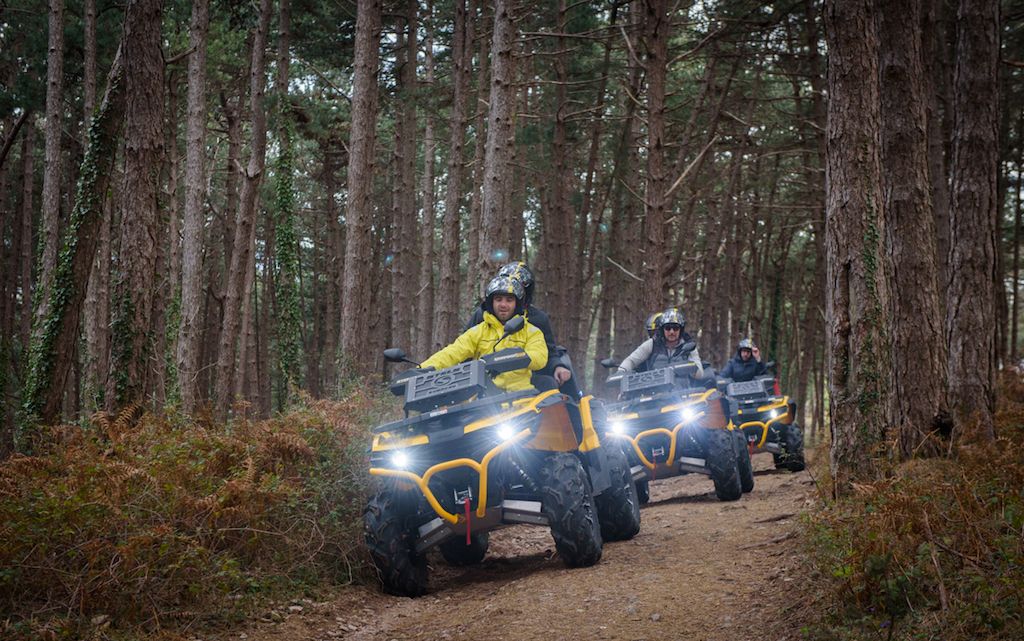 UNA Montenegro Agency from Tivat is one of the few on the Montenegrin coast trying to present and offer guests an authentic story based on the potential of the Boka Bay and the surrounding area for the development of tourism products of particular interest. In addition to having a fish picnic or discovering a wild beach, UNA gives you the opportunity to explore some of the most attractive locations for photography in the company of a renowned professional photographer from Tivat, Dalibor Ševaljević. Besides Quad Photo Safari tours on Luštica and Vrmac, UNA organizes also trips around the hills of Lovćen Mountain.
"Our team brainstormed and prepared for this season. We have created authentic products, which will offer our guests a part of our world, what we enjoy - fantastic landscapes, wild beaches, hidden places," explains Dalibor Ševaljević, well-known also as DJ Shevalier.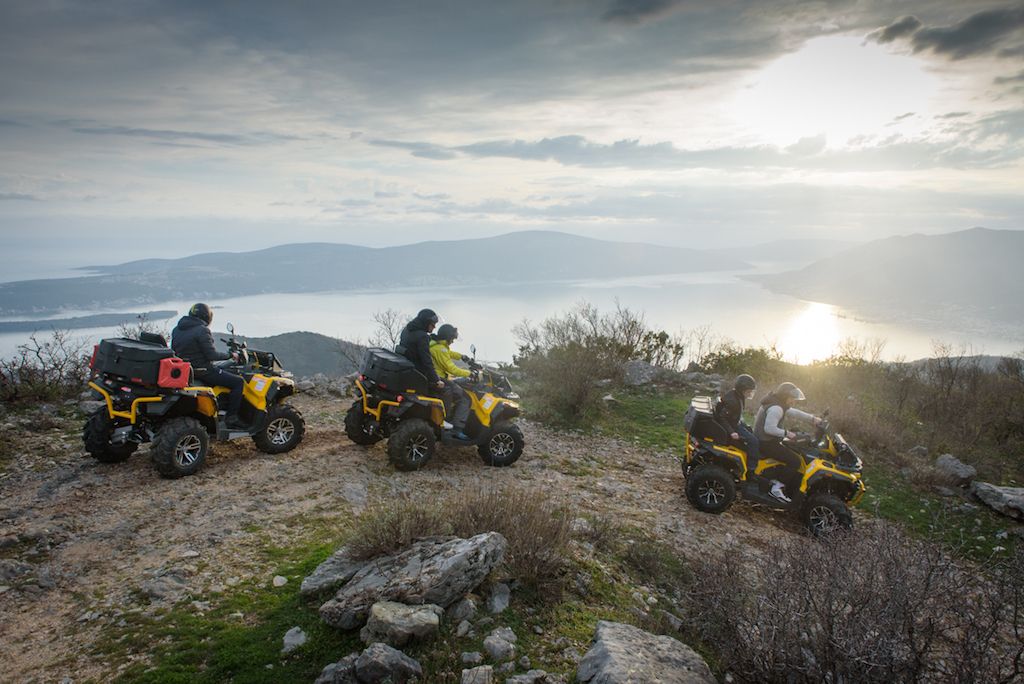 "Generally, in the complete Montenegrin tourist offer, we are lacking in offering an active holiday, which is particularly emphasized on the coast. Concerning the survey we conducted in the framework of wider research, foreign guests complain that there is not enough active vacation content. And this is the kind of offer that allows guests to meet Boka as it is. Of course, everyone likes to enjoy restaurants, but this is a different approach to tourism, which gives the guest an opportunity to meet and feel the nature and the spirit of the place."
Quad photo safaris, thanks to the technical capabilities of these light terrain vehicles, allow access to numerous attractive locations, which cannot be accessed by other kinds of transport. "Quad photo safari tours are being organized for the first time in Boka. It is one of the simplest ways for people to see Boka from the bird's perspective, enjoying the surrounding mountains and hills. Of course, most of these sites are accessed by hikers and bicyclists, but in this way, we offer the possibility also for older active guests to reach some of the most beautiful panoramas and enjoy our unique cultural landscape," says Dalibor.
Photo safari tours are also organized in other parts of Montenegro, especially in the northern part of the country. The UNA agency's specificity is the fact that amateurs and photographers discover our landscapes in the company of their fellow professional. "There are various photo safaris around the world, and they do not only mean photographing animals. We also have city tours, such as in Amsterdam or New York. Our focus is the landscape safari. We are primarily concerned with the guests who love photography and do not have much time and want to hear and learn from a local, who is also a professional photographer. And the pleasure of driving a quad is special because driving in another seat gives the guest the ability to capture photos from all sides. We do not go fast; we have a few checkpoints, these are light tours that give you the chance to enjoy space in which you are."
For now, three basic polygons - Vrmac and Luštica and mountain Lovćen are defined. "At Luštica we have two programs - one for two hours and another for five hours. Luštica is a large area with many local roads. We have Lovćen, but it is not in our focus at the moment. The nearest Vrmac is a unique area of joyful play of nature, combined with masterpieces of the vernacular architecture within its old settlements, and fortresses along its roads. We climb to the highest Vrmac peak- St. Elijah - from where you can look at Kotor and Tivat Bay and the open sea at the same time. It is truly spectacular, also for our people, and especially for guests discovering this place for the first time."
Vrmac, which administratively shares the municipalities of Kotor and Tivat, should soon receive a status of a protected nature park. Where are we with safety and environmental protection in this particular case? "We own four quads, which are very easy to manage. After ten minutes of training, everyone is capable of using them. They are very stable and secure. Since we have guides, the guide is the one who has the pace, so even someone who has never driven an ATV vehicle can enjoy the ride and the beautiful landscape after training. As far as environmental protection is concerned, there are gasoline engines with the latest generation EURO filter. Believe me; we've never felt the smell of exhaust gas. Vehicles weigh about 500kg and do not make any significant pollution. Since we are using beautiful natural terrain, whenever we get to the trash, which is unfortunately still a common case even in places where people come to enjoy nature, we practice to collect it and properly deposit it. A Memorandum of Cooperation with the Local Protection and Rescue Service is under preparation to make these vehicles available in cases of natural disasters or any situation where accessibility is limited because quads overwhelm almost every type of terrain. For these needs, as well as for the waste collection, we ordered a trailer."
A few words about our guide through the tours he's guiding - Dalibor Ševaljević has been a professional photographer for more than ten years. The focus of his interest is, above all, landscape photography, and he also deals with documentary photography. He is the official photographer of the great Rijeka-Tivat "Thousand Islands regatta". Always without time, since he's also a professional musician- DJ Shevalier, he even runs a radio show at Radio Skadar for years.
All photos: Dalibor Ševaljević/ UNA Montenegro Agency