February 3, 2019 - This Sunday, we are bringing you a recipe for the traditional domestic bread of Montenegro - and inviting you to discover hedonista.me.
Let us present you our "Gourmet" guest Danijela Lazovic, a food blogger from Podgorica, who is running the hedonista.me blog for two years now. Thanks to Danijela's great passion and dedication to discover and save old traditional recipes, as well as to present her food impressions taken from her numerous traveling experiences, hedonista.me could be proud of a significant number of followers.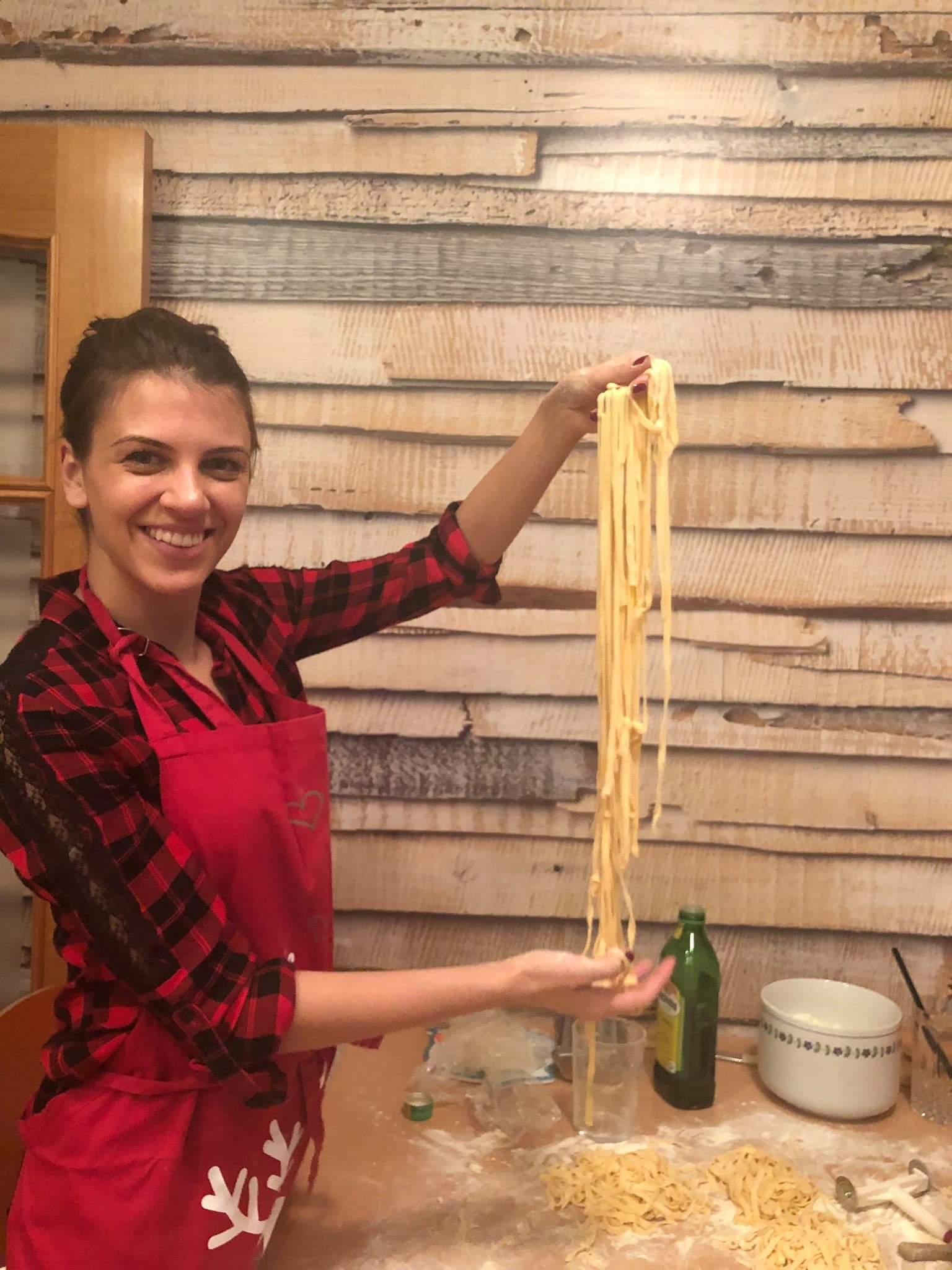 Danijela Lazovic, hedonista.me
On this occasion, Danijela is choosing to teach us how to prepare domestic bread.
"There is a special reason why this bread is so dear to my heart. My grandmother makes it every weekend for family lunch. It is an easy recipe that will make any kitchen smell like home in a moment! Served with some old homemade cheese (Pljevaljski for example) and some prosciutto it is an irresistible appetizer that highlights almost any meal! My problem is that I usually stop at appetizers if this bread is on the table!" Daniela explains why she loves her grandma's bread so much.
When asking for a recipe from older generations here, there is always the same problem when it comes to ingredients quantity. There is a specific phrase, to determine it "by the eye," what could cause a severe difficulty to those inexperienced. Danijela is for sure not among them but still needed to participate.
"When I asked my grandmother for the exact measurements of the ingredients the answer sounded like this: "well you put enough flour, a bit of salt and yeast, and then you add water until you get nice dough"! We spent a morning in the kitchen, but we managed to measure how much is "enough flour and water." Danijela suggests that the best taste of this bread is achieved when baked in the stone oven on wood, but a regular kitchen oven will do a good job as well.
Here's a look at what we need and what we need to do to get the smell and taste of this domestic bread.
To prepare this bread you need:
1/2 kg of white wheat flour
1 cup of dry germ
One scoop of salt
300 ml of lukewarm water
Preparation:
Add the flour to a deep bowl. In the middle make a recess.
Prepare the germ according to the instructions from the husk and pour into the prepared "nest" of flour.
Add a little lukewarm water and mix with a wooden saucepan. Do not give up quickly; it is essential that the batter dries well. If it is too hard, you can still add a little lukewarm water, but be careful that it should be quite dense so that when passing through the pot, an empty trace remains for a moment.
Cover and leave in a warm place. After two hours, see if the dough has grown (the mixture needs to be twice as big as the beginning). If it has not, let it go a little longer.
Stir the dough and put in lubricated fertilizer (20x30cm fertilizer) and allow 10 minutes to "rest."
"Place it on 200 degrees to bake for about 1 hour. It is important that it is nourished as well as in the picture and smells like in the kitchen! It is important to serve it while it's still warm," suggests Danijela Lazovic, famous food blogger running hedonista.me.