17 December 2018 - Montenegrin prosciutto is the new product under protection in Montenegro, reported the Ministry of Agriculture and Rural Development.
The prosciutto producers from Cetinje initiated the procedure of protection of geographical indication of this product.
"Natural environment, climate conditions in the region of production, long tradition of production and a good reputation of this product, that extends over the boundaries of this region form the basis for the protection of this product as a specific and authentic product. The impact of the geographical surroundings, climate and the skillfulness in the application of special recipe, is responsible for the prosciutto that is highly respected among the consumers, especially tourists who visit Montenegro," said the representatives of the Ministry of Agriculture.
Settlements, where prosciutto is produced, are within the borders of Old Montenegro, within the existing administrative boundaries of the municipalities of Cetinje, Nikšić, Danilovgrad, Podgorica and Bar.
The altitude in the production region varies from 500 to 1.500 meters. Thanks to the proximity of the sea and Skadar lake, the region is characterized by a moderately continental climate, with dry and warm summer season and somewhat cold winter season.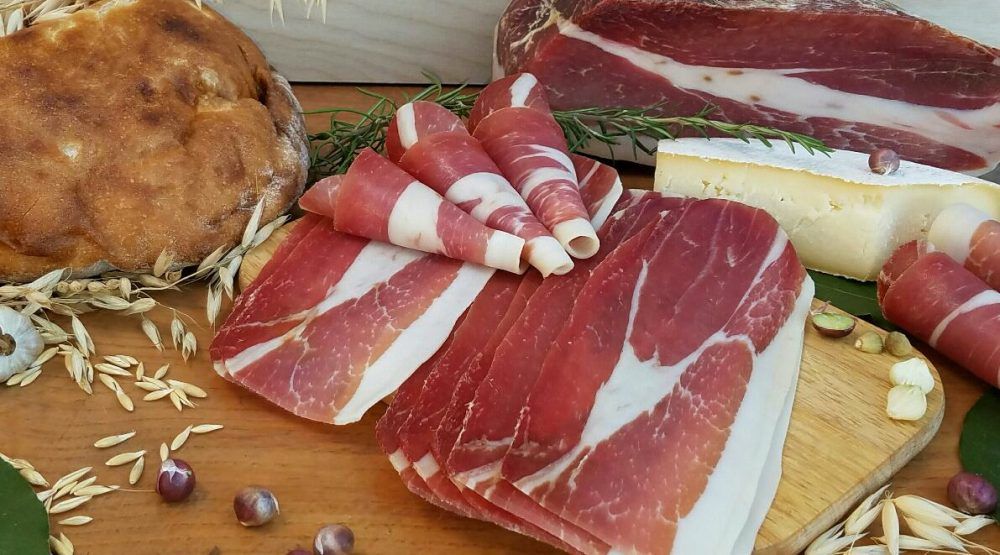 "According to the Producer's specification, Montenegrin prosciutto is the durable, dried meat product, processed from the ham of pork, dryly salted and coldly smoked and then it went through the process of drying. This entire process lasts at least one year. The application of the traditional production procedure, without any additions, other than sea salt, with the process of burning of the beech tree, results in the product that has recognizable smell, texture and taste".
The protection sign will mean a new step forward for Montenegro in the area of product quality policy, improvement of domestic producers, and creation of new jobs and more dynamic development of local and entire Montenegrin economy.
In the last two years, four products have been protected: "Njeguški pršut" (Prosciutto from Njeguši), "Pljevaljski sir" (Cheese from Pljevlja), "Cronogorski goveđi pršut" (Montenegrin beef prosciutto)", and "Cronogorska stelja".
The Ministry is constantly stimulating producers of all products that have potential to be protected so that we can have more protected products on the European list.