22 October 2019 - Producers of 'Montenegrin Prosciutto' from Cetinje – eight companies comprising the cluster – took part in the 13th International Prosciutto Fair in Istria, which was held last week in Tinjan.
Producers of prosciutto represented Montenegro at the Fair and were backed by the Montenegrin Ministry of Agriculture and Rural Development.
"During the three-day International Prosciutto Fair in Istria under the slogan 'Come and find your favorite slice of prosciutto', attended by over 25.000 visitors, more than 15 tons of this exquisite delicacy from different parts of the region and Europe was served. The 'Montenegrin prosciutto', which got the protection of geographical indication of a product last year, got noticed by a large number of visitors," the Ministry of Agriculture and Rural Development stated, writes Cafe del Montenegro.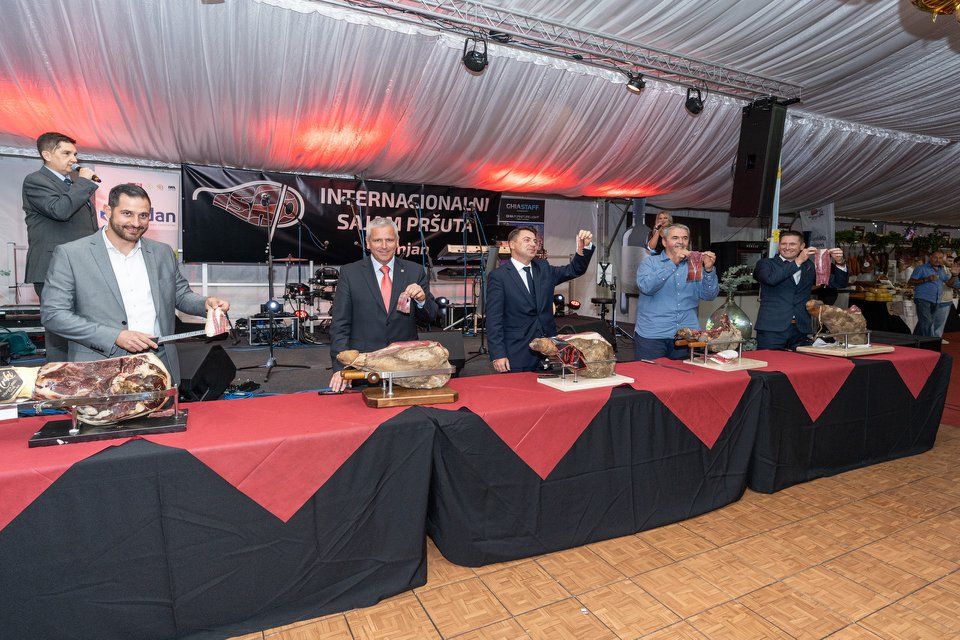 Eight members of the cluster called 'Montenegrin prosciutto' attended the Fair, including Martex, Zrnožit, Interproduct, MiAnja, Monstate, Gornič, DDR commerce, and Nani Prom, along with the representatives of the Cetinje Tourism Organization and the Old Royal Capital Cetinje.
As part of the Fair, a ceremony was organized awarding certificates for the successfully completed course and exam for sensory prosciutto analyst and three Cetinje residents were awarded: Petar Muhadinović, Boris Vujović, and Ilija Ševaljević.
Read more news about lifestyle in Montenegro at TMN's dedicated page.