A friend introduced me to this place several years ago, and since then I forgot about all the usually recommended places in Kolašin or Žabljak. You can find it on the main E65 road, on the 9th kilometre from Kolašin to Mojkovac.
We always order three courses with a fresh vegetable salad as a side dish - Kolašin layered cheese as a starter, Meso na seljački način (peasant's stew) and Kačamak.
They always serve a meal with freshly baked homemade bread, which has a crispy crust and a thick, generous slash.
Layered cheese is fresh and portions are more than satisfying. It's made of cow milk and has a grassy mild aroma, with a pleasantly acidic and slightly sweet taste.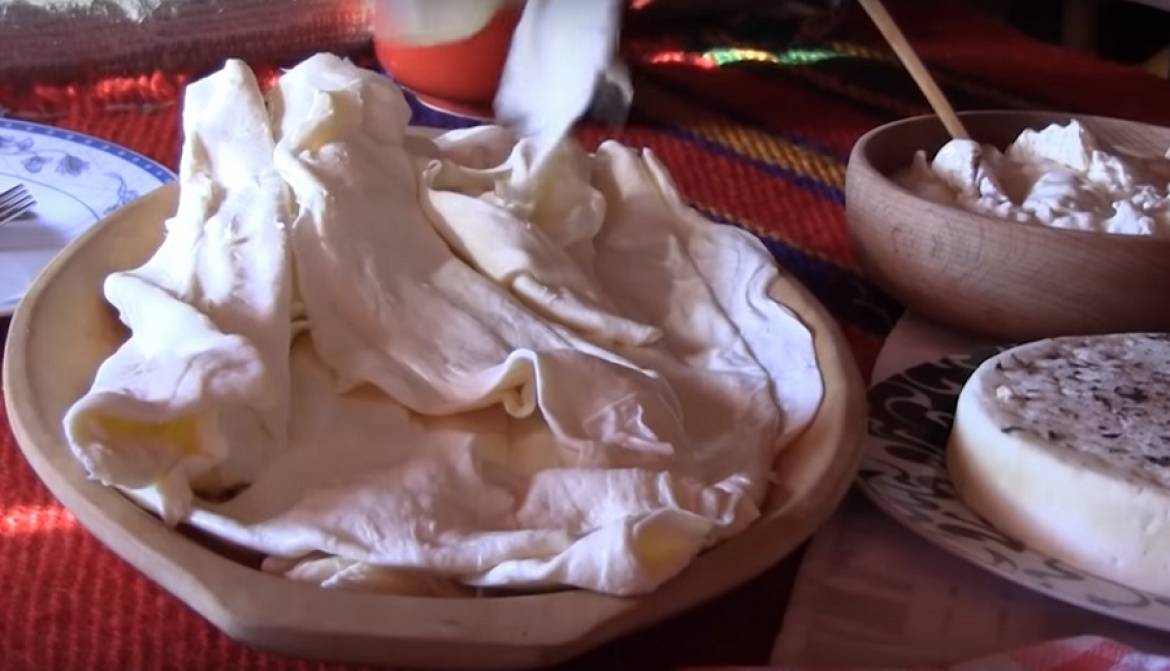 Kačamak is a traditional mountain dish, similar to many other mountain dishes like Svanetian tashmjabi, Abkhazian abista, Adyghe mamis, Italian polenta and Romanian mamaliga. We took it from Turks and adapted it to our tastes. Originally, Kačamak is made of white corn wheat, potatoes, and cheese or kajmak. In Dobra Voda, the kačamak is rich with cheese, the texture is so gooey that you'll have a dreamy melt-in-your-mouth moment that is always a sign for proper kačamak.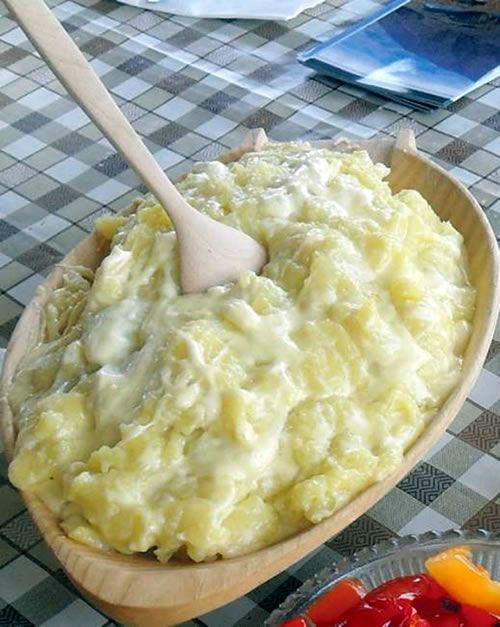 Peasant's stew is a very simple dish, which is pork chopped into small pieces, slowly stewed with caramelized onion and carrots, with just a pinch of salt and black pepper. In Dobra Voda, it has a rich, spicy flavour and goes great with kačamak.