May 29, 2018 - Gastronomy is an essential aspect of national culture that includes discovering, tasting, experiencing, researching, understanding and writing about food preparation. In modern society, gastronomy is closely connected with tourism. As tourists like to experience the national culture of the country they visit entirely, gastronomy can be used as a means for improving the branding of tourist destinations. Many tourists enjoy buying and savoring gastronomic souvenirs, and due to their uniqueness, they are most often wrapped in small packaging and are subject to availability. In that aspect, Montenegro has excellent potential for the development of gastro souvenirs.
One of the most remarkable Montenegrin gastronomic delicacies is Montenegrin prosciutto (Montenegrin: Crnogorski pršut). A recently established cluster in Montenegro called "Crnogorski pršut" has announced the production of Montenegrin prosciutto as a newly branded product. The manufacturers have already decided on the characteristics of this delicacy: reduced salinity, a minimum age of one year and high-quality production.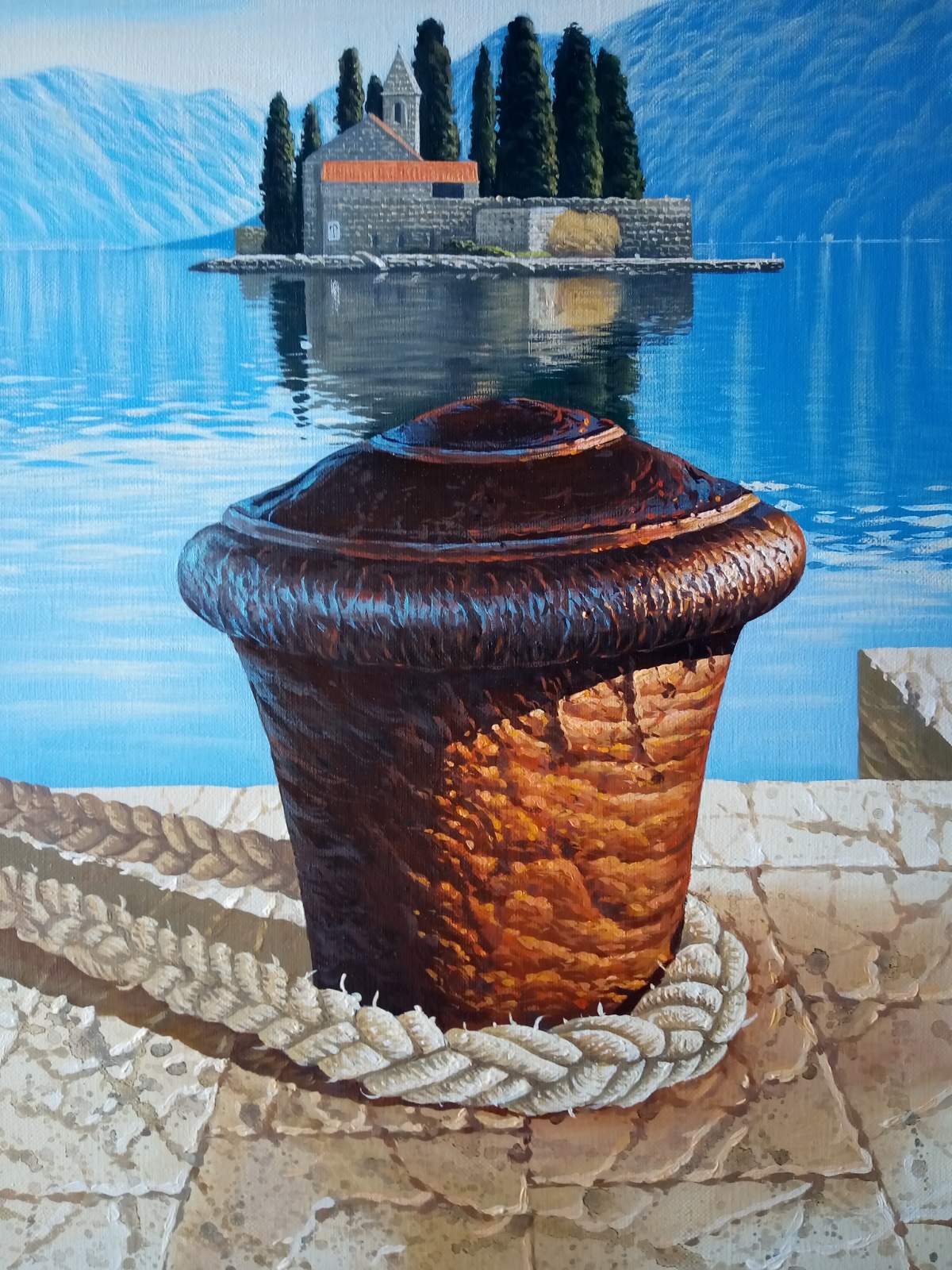 Due to its specific taste and processing, Montenegrin prosciutto is considered as one of the most original products of Montenegrin cuisine, and as such it has become an essential segment of Montenegrin tourism and hospitality. Some records say that Montenegrins have produced prosciutto since the 16th century. The production process, which includes processing, drying, and salting the prosciutto, was inherited from ancestors and has not changed despite the significant progress of today's modern technology. The recipes that help obtain high quality prosciutto will be used to produce Montenegrin prosciutto by the cluster Crnogorski pršut.
According to the cluster coordinator and the secretary of the Cetinje Chamber of Economy, Ilija Ševaljević, the cluster "Crnogorski pršut" was founded in Cetinje and is made up of some of the biggest prosciutto producers from the capital of Montenegro including "Martex", "Interproduct", "Mianja", "Zrnožit", "Montstate","DDR Comerce","Nani Prom" and "SNJGornic". Mr. Ševaljević emphasized that the mentioned producers manage to produce nearly 300 thousand pieces of prosciutto annually, accounting for almost 80% of the total ham production in Montenegro.
As the cluster coordinator, Mr. Ševaljević explained the goals of the cluster "Crnogorski pršut," which they aim to accomplish in the forthcoming period.
"The main goals of the cluster are to defend the interests of the Montenegrin prosciutto's geographical label, to ensure the quality of the geographical indication and quality labeling, to promote and manage the supply chain of Montenegrin prosciutto, to create conditions for stable production and placement of Montenegrin prosciutto, to improve production and harmonize the production process with the defined requirements of modern standards of production, professional development of members of the Association in the field of technology of production, hygiene of production, marketing and investment, defining the promotion policy, defining the conditions for placing products on the market, defining the strategy for managing the quantities of the protected product, encouraging the development and growth of members as well as mutual cooperation and joint performance on domestic and foreign markets".