03 June 2019 - The Government of Montenegro will continue to support the Municipality of Kolašin on its road to further economic development and increase of quality of life of every citizen in the area, said the Deputy Prime Minister and Minister of Agriculture and Rural Development, Milutin Simović, during a working visit to this municipality.
According to the official report by the Government, Simović confirmed that the support for the growth of Kolašin would include forming of the Agribusiness Centre as a new impulse for the development of the city.
On June 3, Deputy Prime Minister Simović and the President of the Municipality of Kolašin Milosav Bulatović signed an agreement on the establishment of the Agribusiness Centre in Kolašin. The Agribusiness Centre will be equipped with the support of the Ministry of Agriculture.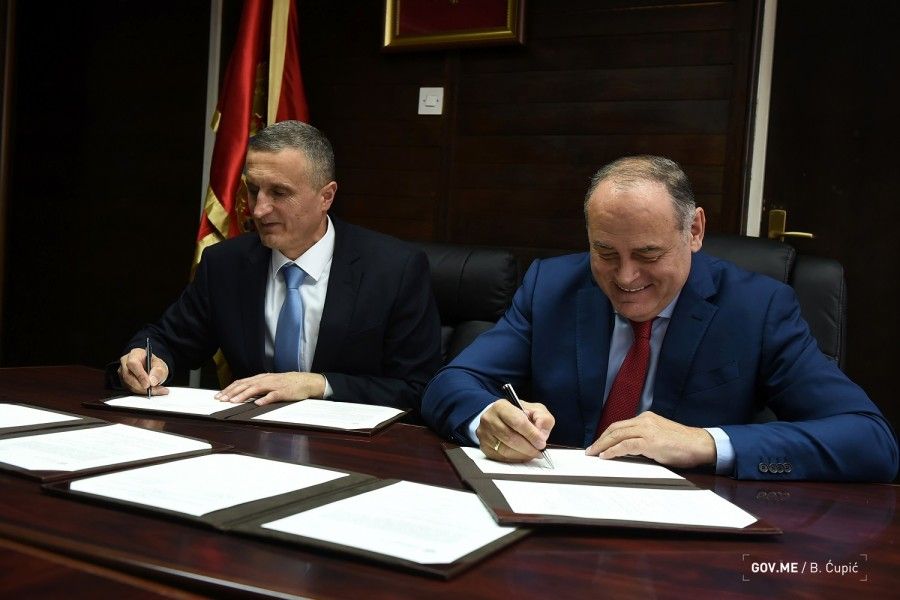 "This is another concrete indicator of Government support. The Agribusiness Centre will be a new and important address of interest to the citizens of Kolašin, primarily agricultural producers. At this address, all interested citizens can get support for the preparation of business plans, as well as explanations of the content of the extensive Agrobudget and projects financed from EU funds, "Simović stated during a press conference. He added that this example of cooperation of the Government of Montenegro with local government should become a new impulse for the development of agriculture and entrepreneurship in Kolašin.
Simović also said that it is very important that the Agribusiness Centre lives up to the expectations and fulfils its role, especially since the centre's employees can look up to their colleagues in Žabljak, Mojkovac and Šavnik.
The Mayor of Kolašin Municipality Milosav Bulatović thanked the Deputy Prime Minister for the opportunity to discuss the topics and opportunities for the development of agriculture and the municipality of Kolašin in general. "We are optimistic about the possibilities of agricultural development. By opening the Agribusiness Centre, we get an address that will become a logistics and support centre for the realization of projects of importance for the development of agriculture, improvement of the tourist offer and opening of new jobs, "Bulatović said.
Get more information about business in Montenegro at TMN's dedicated page.